Did John Lasseter fuck around with employees and sexually harass people while working for Disney/Pixar?
Well, most assuredly yes. He even admitted to it and called them missteps. That is pretty poorly worded. What a fuck. So he got booted out of Disney/Pixar, which makes sense. But damn it, he has /talent/ so he can't not have a job. How will he live off of his previous riches?
So Skydance Animation was made! Okay, it was made before that controversy. But they hired Lasseter to run it, because they wanted a big name I guess. And that is the intro you get to have for their first animated film, Luck! Which is premiering straight to Apple+.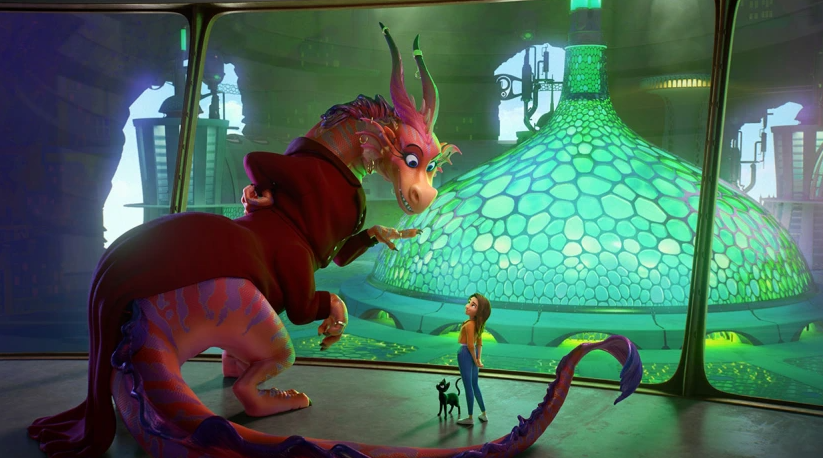 Oh, but this movie has dragons. Why isn't it on HBO?
Luck is a story about Sam (Eva Noblezada), whom you might have already guessed, is unlucky. She is clumsy, she is late, her stuff stops working, she falls, she gets pains, but damn it she is 18 now, and about to live life on her own. Her own apartment, her own basic job. Why is that? Oh yeah, because she was also in a foster home. Yep, her unluckiness meant she was also there for years and never got taken in by a "forever family", and just had to live a sad life alone. Yep, we are going depressing with this real quick.
But leaving the home meant that that Hazel (Adelynn Spoon) is now alone. A newer foster kid in the home. Sam makes sure she should still visit so often, so she won't be alone, and hopes she has better luck.
Sure enough, she runs into a black cat, who drops a coin (ah, must be a lucky penny), and then Sam has good luck! She blames it on the coin of course, and wants to give it to Hazel so she can be adopted (fuuuck, that's too depressing for me). But, once again, she is unlucky and loses it after intentionally setting it down.
That is when she runs into the cat again and….well, the rest is history. You know, after she follows it to a secret Luck world where Good Luck is created and fostered, with a polar opposite Bad Luck side that brings bad luck into the world, with a smorgasbord of diverse characters.
Also starring Colin O'Donoghue, Flula Borg, Jane Fonda, Lil Rel Howery, Maurice J. Irvin, Simon Pegg (as the cat!), John Ratzenberger, and Whoopi Goldberg.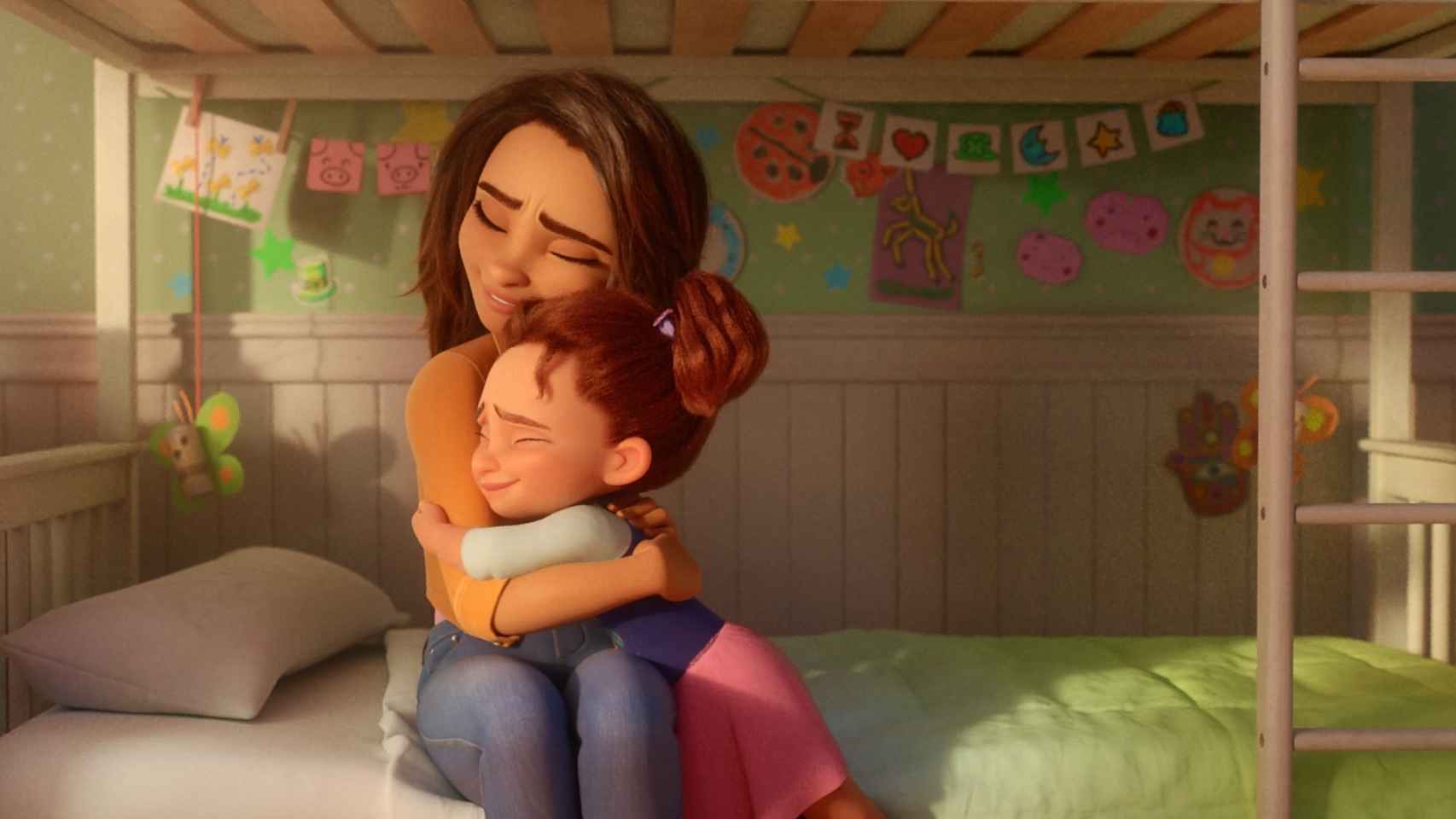 Oh shit, emotions rising. Characters are hugging!
Honestly, this movie made me cry. But it is seriously hard not to. The first ten minutes are extremely sad. I feel so bad, that the took something kind of whimsical like having good or bad luck and equating it to something so serious like having someone fucking adopt you. Normally the stakes for this type of thing are missing a shot in a big sports game, or question in a competition. But sorry, your unusual unluckiness prevented parents from wanting to have you in their life? And often not show up at all for visits? Goddamn, calm down movie people.
Honestly, writing that makes me a bit more annoyed as it all comes together.
For the film itself, it is pretty damn basic. It feels like a lot of other generic kid fantasy films. Go to a magical realm. Have a diverse cast of different characters and magical beasts to look at. Have to go from point to point to collect things, to get closer and closer to a goal. And learn a lesson, that is really obvious from us the viewer. Just a standard, unimaginative story line. Even if it is in a new world we haven't been before, it doesn't do anything particular shocking with that world.
Overall, Luck is really lazy. For a child, it might be nicely distracting. But its tone is off, and honestly leaving a bad taste in my mouth to cheapen foster kids and adoption into good and bad luck. Sure the film made me cry, like twice, but it did so by being very manipulative with some real tragedies that didn't actually matter for a lot of the story.
1 out of 4.