Movies that are just the name of someone need to carry some sort of weight. Are they someone famous, like the movie Gandhi? Are they interesting sounding names, like Erin Brockovich? Or are they basic as fuck, like Joe Bell?
Joe Bell, as a film name, holds absolutely no weight. If it is a real person, you likely don't know his name enough to remember him. If it is a made up person, then why does his name warrant the title of the film and not something more creative?
Well, it turns out the movie has this terrible title because Joe Bell is a real dude. He was a dad who decided he would walk across America, ending at NYC, to speak up and out against bullying. Because his own son committed suicide in high school due to bullying and other factors.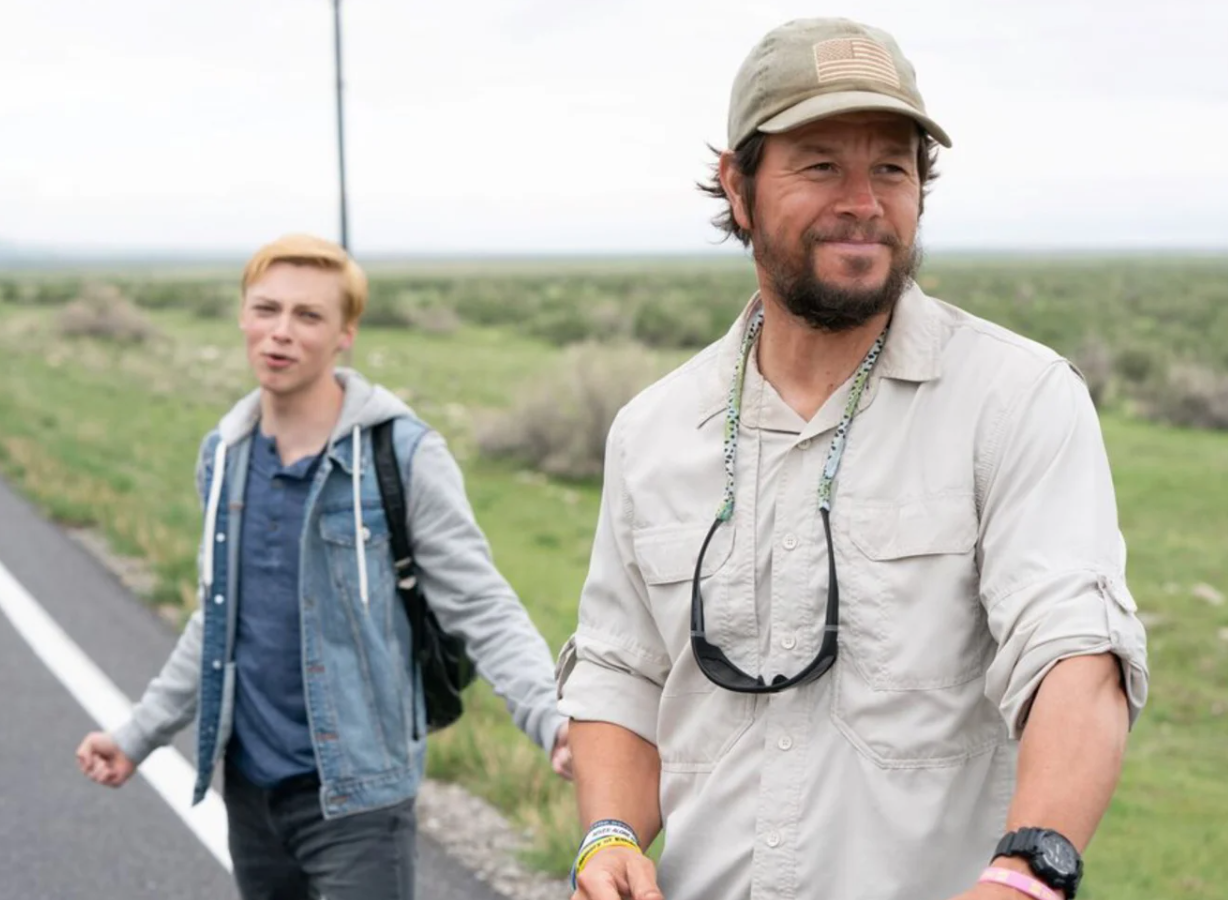 The other factors being things like Joe Goddamn Randy Macho Man Savage Bell.
Joe Bell (Mark Wahlberg) is a bearded man who likes the sports and the ladies and working hard. He is married (Connie Britton) and has two kids (Reid Miller, Maxwell Jenkins) so he is doing alright. But then his oldest, Jadin, had to come out as gay. Joe said he accepted him and loved him, but you can tell he was still probably annoyed by this news.
After all, they are in a small town, people have their thoughts and opinions, and now Joe Bell might be judged on his own masculinity due to his son. His son being a cheerleader? Oh heck naww.
So Joe ain't the best, but he is doing that walk thing yeah? Yeah, I guess. But he isn't the best, and it doesn't start out too great. He really has to fucking grow up if he is going to make this thing worth his time. Can't just walk off your guilts.
Also starring Gary Sinise and Morgan Lily.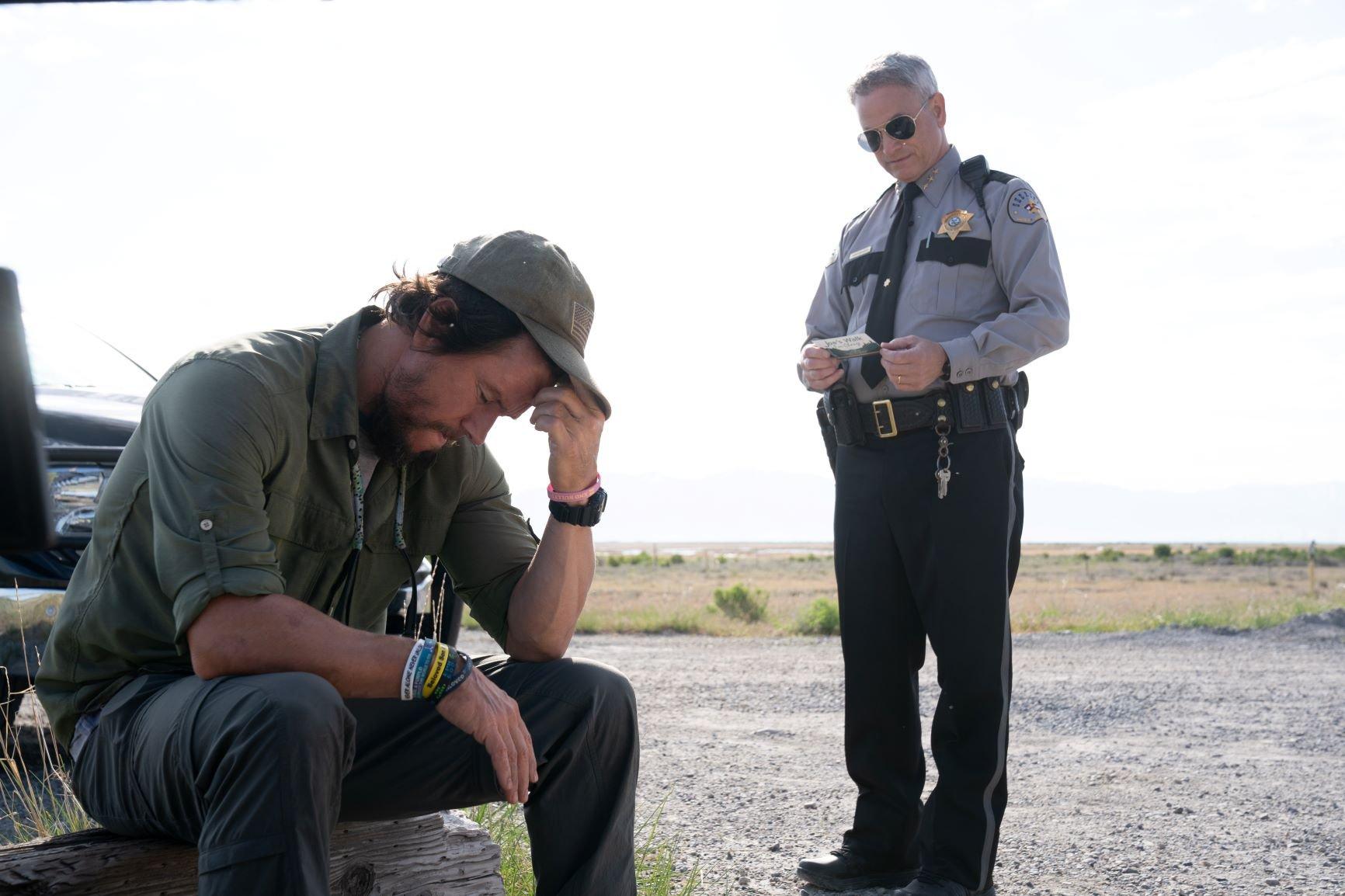 You can't walk off past due speeding tickets either.
I will be honest here, I may have spoiled part of the story. The way it is described to me when I heard about this movie, is that it is that guy who walked across the US due to his son's suicide. But films need things like that to be a secret I guess. It takes a whole third of the way through the film before they let out the knowledge that his son wasn't alive anymore, to get a timed and prepared emotional reaction because it was haven't trouble getting them at other points in the movie.
I am starting off really harsh there, but things like this bug me. The story is due to his son's suicide, not just because of bullying. And as the movie let's us know, his home life wasn't necessarily great at all, and the movie about Joe Bell goes to great lengths to show that Joe Bell the person kind of really sucked.
It turns out there are more secrets and surprises to this story too. I wasn't prepared for the ending, and it made me tear up as well. The film itself is broken down into flashbacks of home life, including the eventual suicide of the son. I did find the parts about the walk a bit more interesting, as it was dealing with grief, and Joe Bell was so bad at doing these talks and still figuring out how to do the right thing.
Wahlberg's acting was fine. Britton was once reduced to a role of "wife of main character" and didn't have a lot to work with there. Miller, as the boy in question was okay, but he was also limited on his screen time.
Honestly, this is one of those situations where you have to wonder where the priorities are at. They want to tell Joe Bell's story, the dad's? Not the son's story? I mean, it gets told here as well, by telling the dad's, but it still is just another example of making things through a straight white male hetero lens that is pretty damn frustrating for people who want more for their stories.
Joe Bell will leave you sad, aggravated, and not really loving the person Joe Bell.
2 out of 4.