What can a reviewer even say about a movie like Vanquish?
Not a lot it turns out, as I struggled at the end of this review. But when I saw the poster for the movie, it was one that immediately let me know it wouldn't be that good. It is the kind of cover that you only see on a Redbox catalogue and choose to never watch it. It is the kind of movie that if you saw advertised on a billboard that you would assume has been up there for decades and forgot about.
Also, guns as wings? Is it some angel of death?
Oh just don't hurt me too much, Vanquish film.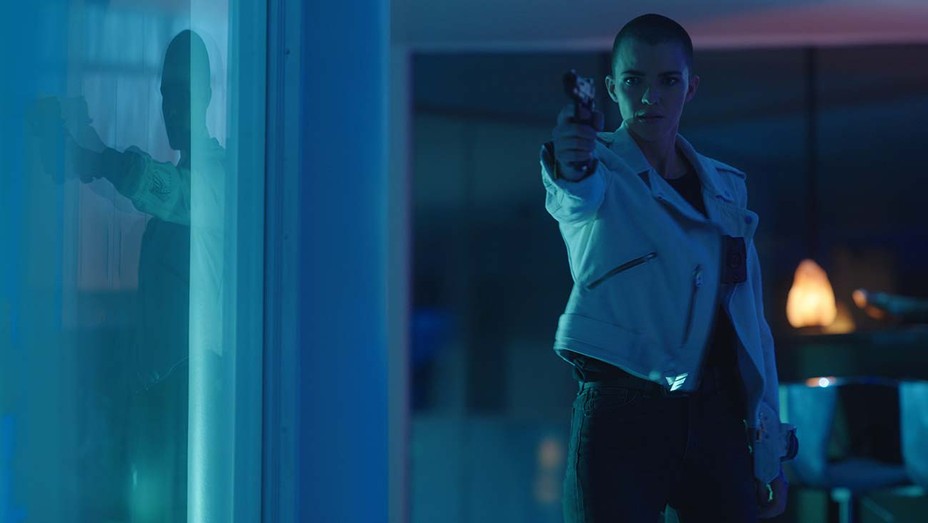 Ah fuck, blue tones, my greatest weakness. 
Victoria (Ruby Rose) is just a single mom trying to make it in the world. She is doing the best she can, one day at a time. Until her daughter gets KIDNAPPED.
Okay, it turns out Victoria used to be drug smuggler or deliverer. She was involved with some bad people who did bad things, but not her, right?
So who kidnapped her kid? Well, Morgan Freeman of course! No not the actual one, a retired cop named Damon (Morgan Freeman) who apparently is jaded and angry and needs to threaten Victoria with kid-killing at this point in his life. What does Victoria need to do to get her kid back? Well, you know, just kill a lot of people.
A whole night of killing of bad people under a threat. Ah yes, what a night.
Also starring Patrick Muldoon, Nick Vallelonga, Julie Lott, and Hannah Stocking.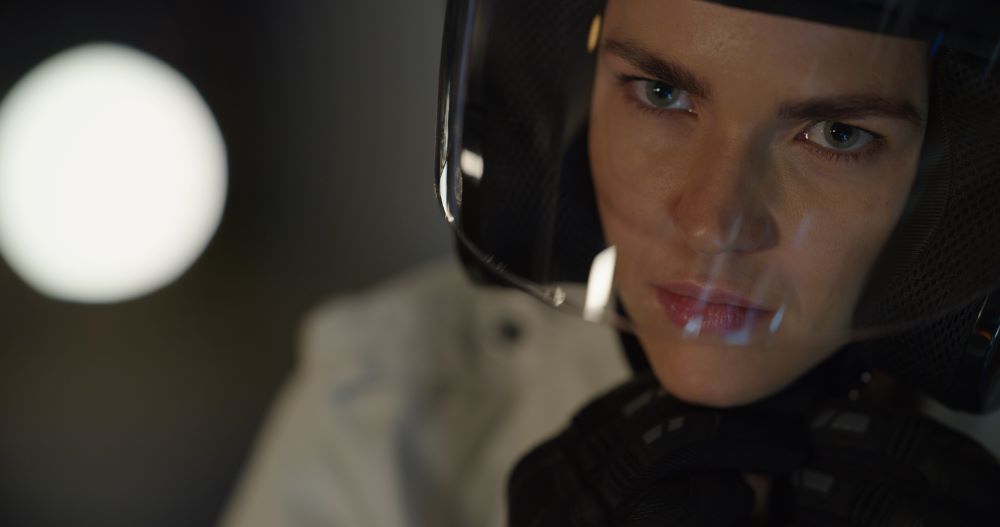 Let's call this support for solid mask usage. Or at least visor usage. 
Not only is Vanquish forgettable, it is potentially website destroyable. I wrote this review earlier in the day and published it and saw it and it was on my computer, and now it isn't. This is my second write through. This writing is apparently better, to be honest. It has more filler and more words because I gave that first version little attention, because the movie Vanquish was not worth my attention.
But here is goes again. Vanquish is not only bad, it is boring. It is not only boring, it was a waste of time. It was not only a waste of time, it was also bad.
None of the acting is good in this film. Freeman probably has a 10% good rate these last few years. He has phoned it in enough that he has a payphone booth up his ass. I barely know anything about Rose, but as a lead in this film I never cared about her character. It was just one bland and tasteless action scene after another. And occasionally the filter pissed me off too, for style reason.
If you want me to like your movie, make a good movie. I don't care about your digital effects.
0 out of 4.