Is is both very easy to make a sports movie, but very hard to make an excellent sports movie.
There are so many ways you can go with them, but many paths have already been traveled. How do you also make them feel unique and worth it versus an older film that probably goes over the exact same themes and emotions?
You could do a sports movie about a real athlete or a real team. But is it about their road to a championship, or the players themselves? And what is just another real story of a team winning something. Real teams win every year, every sport, at every level. There has to be a winner, so there are always choices. And it is easy to be inspirational in these films, real story or fake story, so what can they do to offer something actually new? Bigger struggles to overcome? Bigger comebacks? More shenanigans?
Well for the movie Boogie, it is going for a high school basketball story. Not one about overcoming all the odds to win the state championship, or even a district championship. But just a single player trying to earn a scholarship. Where his own cultural upbringings and his own assimilation into the America he knows can come at odds with what he wants and what his parents want. Oh okay, that is something new for sure.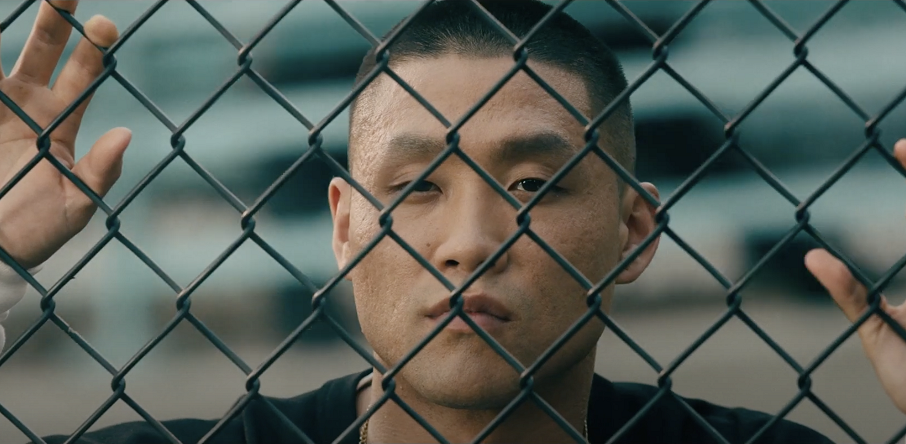 The shot on the other side of the fence is not new, however.
If you are losing a basketball game to a proud Asian American who happens to also be super into Rap culture, then don't try to blame it on other external factors. Don't blame it on the sunshine, don't blame it on the moonlight, don't blame it on the good times, you need to blame it on the Boogie (Taylor Takahashi).
Boogie is working on getting a college scholarship. He is great at the sport, but he is a bit selfish and full of himself. His father (Perry Yung) cooked up a scheme to transfer him to a slightly worse school for basketball. Because that school goes against some really good schools, and if Boogie can carry his worse team to beat actual good teams and elite players getting scholarships, he might get one too.
Technically his mom (Pamelyn Chee) is indifferent from the methods, she just needs to make sure that he gets a scholarship, and not a bullshit walk on offer. Or maybe gets a job making money in basketball. Either way, whatever needs to happen needs to happen.
Boogie is trying to balance what both of his parents want for him. They both are negative people in different ways, yet he was also raised to be honorable and listen to them. He also wants to explore his love life, make some choices for himself, and prove that he is something great.
A clash between cultural norms, in a new cultural setting, and just trying to make sure Boogie himself is able to represent himself.
Also starring Mike Moh, Taylour Paige, Domenick Lombardozzi, Jorge Lendeborg Jr., and Pop Smoke in his only acting gig, coming out after his shooting death in 2020.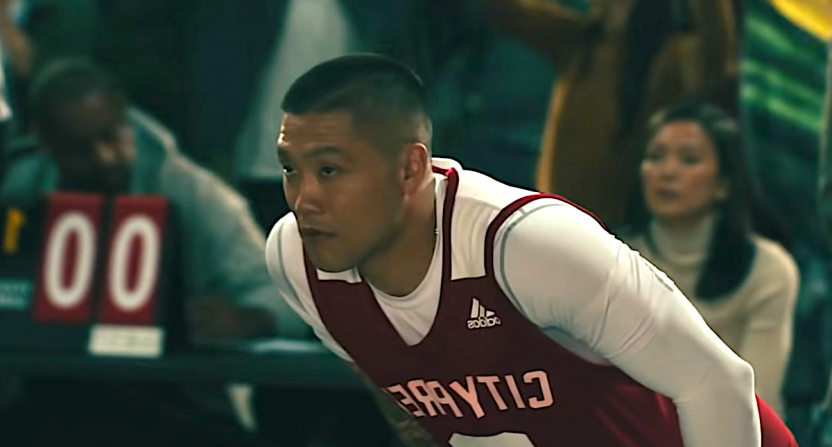 I prefer the Blame it on the Boogie from Pitch Perfect, to be honest.
The director and writer of Boogie, Eddie Huang, is pretty famous for writing a book and turning it into a successful sitcom. Fresh off the Boat is a sitcom based on his own experiences of moving to the south, while dealing with cultural problems in a new setting that also seem to go against the cultures and upbringings of his family, set in the late 1990's.
And hey look, this movie, NOT based on his life specifically, has the same themes. Isn't that interesting? No? Well, I found it interesting.
And I found this film extremely interesting and compelling. Despite personally having really nothing similar to the lead in terms of background or story, it was easy to latch on and root for him. It was also easy to be angry at him when he did asinine things. I wanted him to succeed and I wanted him to grow. This sports movie is about a person learning to be better and making his own destiny, and yes, we got some sports along the way as well. If you don't like basketball, you will be annoyed because we do get fair amounts of basketball, and of course a conclusion that is set around basketball.
I feel like I learned a lot. Representation matters, not just for people finally being able to identify with people on screen that look like them, but for everyone else to dive into new experiences and settings. Sure, Boogie isn't a real story, but aspects of it are real based on Huang's own life and the stories of people he know. The fact that there isn't this specific basketball player means nothing when the stories are grounded so much in reality.
Hell, I even cried once. It was a small cry and an unexpected one, but it was there.
Boogie is the real deal and a good change of pace from traditional sports films.
4 out of 4.