December 10, 2021
National Champions
College Athletes should be paid for their game times and their practice times.
That is it. People who do work should get benefits and protections from said work. That shouldn't be controversial.
But every time this conversation comes up, people will talk about how they get a scholarship at a nice college during that time, and that is their payment. Bullshit. Plenty of people get scholarships to college. But they don't have to give up most of their time to do it. They can still accept gifts from people. They can still get a job to earn money. Athletes get fucked over, and bring in money for their schools, all so they can just exist there for free? It is nice when the slave master provides a place to sleep, I guess.
Ahem. I am passionate about this subject. I have seen a few documentaries on it. And still very little changes. It really sucks for those involved. Most of them don't become elite players in their sport to make money. Most get used up and spit out and hopefully can get a job somewhere, assuming their body hasn't betrayed them by then.
All of this to say, I am excited to see National Champions. A film that is going to tackle that very subject, in a fictional manner.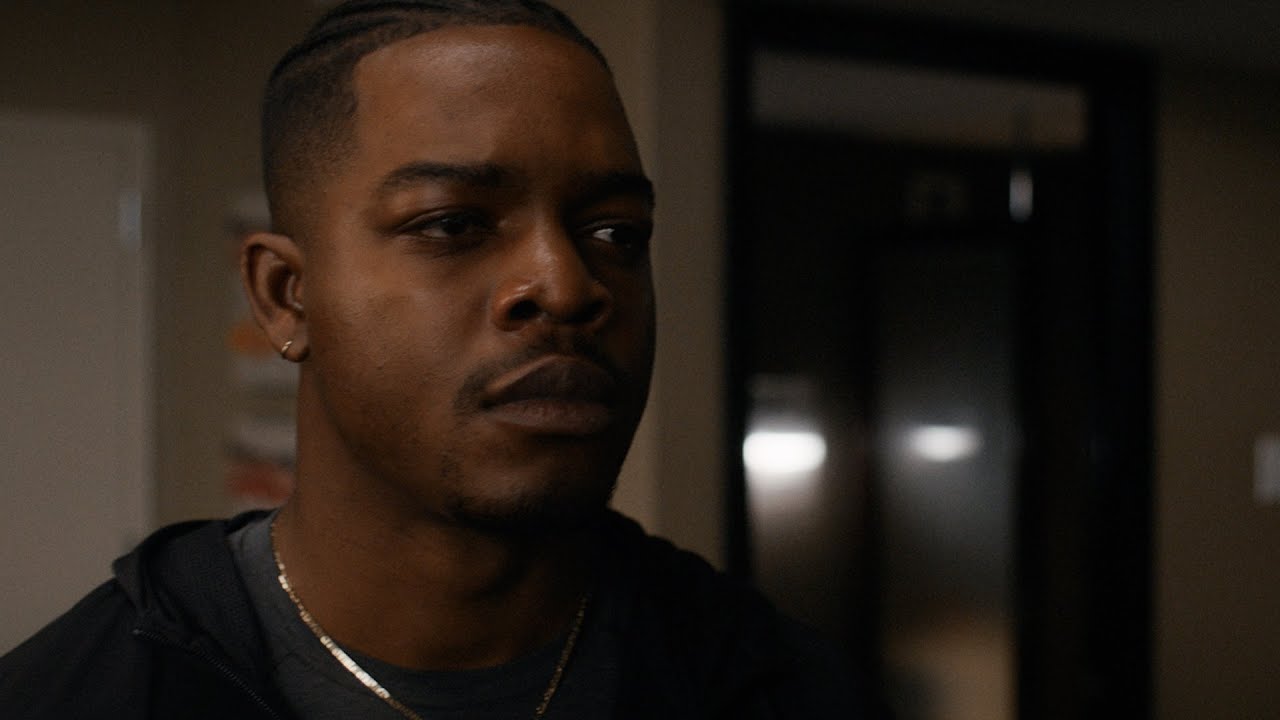 Pictured: Me glaring at the "BuT tHeIr ScHoLaRsHiP" crowd.
Here we are, the NCAA College Football championship game. The best two college football teams playing for all the marbles. None of those silly Bowls, this is the top spot, where anyone would want to be. This is the biggest stage a lot of these students will reach, given how few people actually make it into the NFL. But who knows, a great show here might mean getting drafted, or even, the highest draft position.
So let's talk about LeMarcus James (Stephan James). He is the elite quarterback who helped lead his team to an undefeated season. He has a great enough relationship with his coach (J.K. Simmons) and people seem to like him. And now he is planning on boycotting the final game in just three days. He refuses to play, until his demands are met. What demands? Honestly, he wants important ones. He wants all NCAA athletes to be considered employees, so they can earn money from their schools. He wants them to get cuts of pay from their ticket sales and things with their image or name attached. He wants insurance protection for players during college, that ensure their scholarship won't go away and they will have the best care even after the season is over.
You know, he doesn't want student athletes to be treated as slaves as the conference owners and coaches get richer and richer. And James is likely going number 1 overall in the draft, he already has a big day coming his way. He is trying to protect all the other athletes.
This causes quite a hubbub. A lot of people pick sides. A lot of drama will happen. And a lot of secrets will come out, or maybe come out.
Also starring Alexander Ludwig, Andrew Bachelor, David Koechner, Jeffrey Donovan, Kristin Chenoweth, Lil Rel Howery, Tim Blake Nelson, Timothy Olyphant, and Uzo Aduba.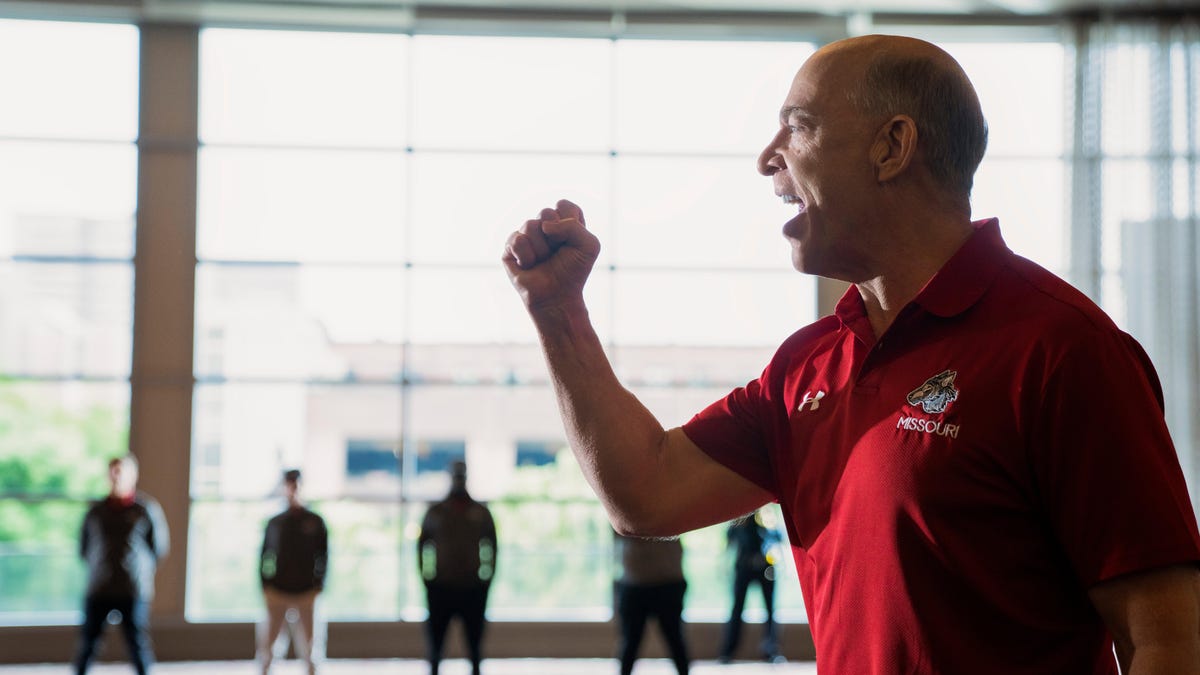 I think we can all make inferences about what this looks like.
Hey! A movie about a topic I am invested in! And honestly, my main points of detraction are that it didn't stay as invested in that story as I would like, and filled it with fictional stuff. Which makes sense, because it is fictional…
Obviously if these people are playing these characters they have things in their past, and that makes the escalation of events by the end build up due to all of the secrets. But like…what if there wasn't a big build up of secrets? What if there was nothing worth blackmailing, like I assume a majority of people out there would have? That is the fictional film I would like to see technically. But yeah, we need drama or whatever in these movies. And the secrets, some of them are quite juicy. In terms of entertainment and the stakes, they do get really high, so we have some good tense boardroom level scenes with high power dealers.
But damn, my interest in this topic just wishes it played it straight. But then it would be a documentary, and fuck, we already have like 50 of them on this topic.
Okay, so aside from that, I did like the movie. It had a little confusion early on though. It took me a bit of time to really understand what the hell was going on with Ludwig's character, as in, his characters role in the movie and with the star quarterback. Was he a player? Was he some buff political person controlling him? It was a bit odd. I thought James and Simmons gave exceptional performances in their roles, although the finish for both of them with the plot was a bit of a unexceptional ending.
Clearly I wanted just a movie where the players on both sides agreed, and everyone got what they wanted from the strike, and we all moved on as a country, but that is less believable than magic. It is important to recognize my own biases in where I wanted the plot to go, versus what happened. In terms of escalation, it was nice, and tense. It had some wonderful speeches. It still got important information out there. And I think it can be a nice fictional sports movie not about sports. Like Draft Day. A tense movie about a fake draft so sure, it can be made really damn tense.
3 out of 4.