Welcome to a Movie Roundup! A movie roundup features a few films that I didn't feel like making full reviews for, but needed to get basic reviews out there for completionist reasons. It also helps me deal with my backlog. It may have a theme, and today's theme is Animated 2018! Basically, all of the animated movies of 2018 that didn't get their own review.
Being on a movie round up doesn't mean a movie is inherently bad, or good, or meh. I can feature any rating on here! So don't assume the worst! I will also just post the reviews in alphabetical order.
Animated 2018
Hotel Transylvania 3: Summer Vacation
First up is the only third film in a franchise in the group, but there are a few unnecessary sequels as well. And in terms of unnecessary things, this is near the top. This film doesn't relaly have any redeeming qualities. It is very clear right from the get go what a twist would be, so instead of milking it, they give it away early as well.
The real twist is tricking you to give money for this terrible, terrible movie. The ending features a several minute long dance battle, from various artists, and then an even longer Macarena dance party. Yes, that Macarena. Were they paid to have it featured so prominently, has it been too long outside of our pop culture sphere? It seriously had to milk this scene so hard, as each main character needed to be shown doing the dance, and then group shots, and then tons of tourists, and every person everywhere, with extreme body movements to highlight their awkward appearances. It was one of the worst endings of a movie this year, so well done Hotel Transylvania 3. Please stop now.
0 out of 4.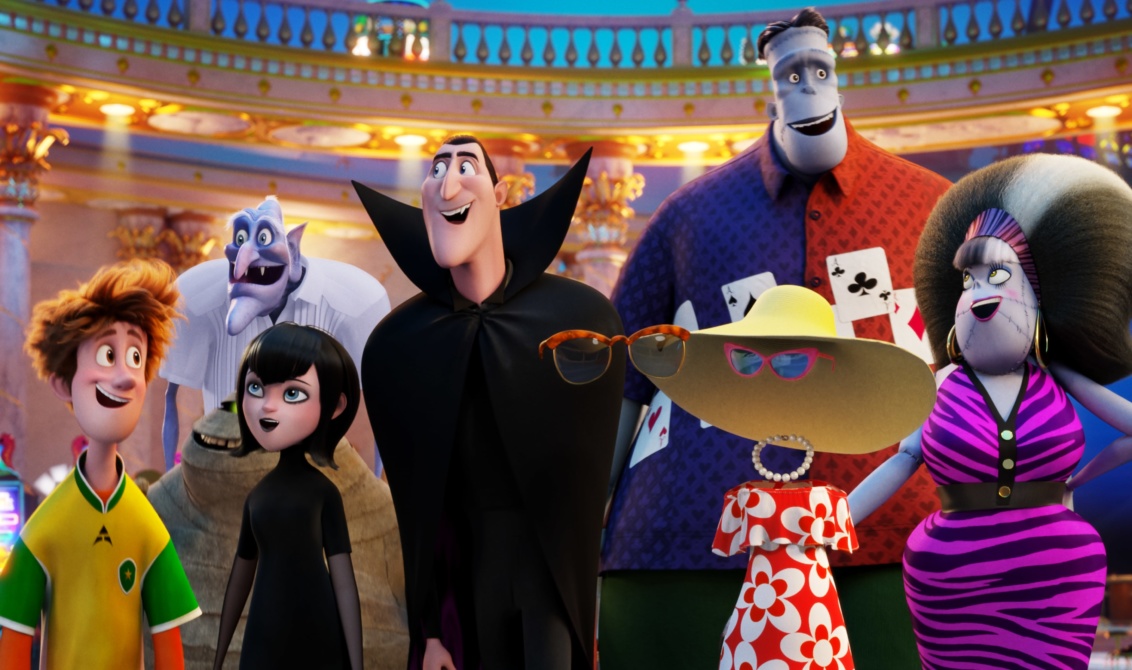 If only Van Helsing was successful hundreds of years ago, none of this would be here today.
Next up is a sequel people have actually been wanting forever, and Brad Bird said only when he had a worthy script, and apparently that meant 14 years later. Real time, not the movie time, as it takes place right after the first movie. And I honestly thought he should have waited longer. This film just feels so uninspired by me. I really didn't need to see moments after they finished the first film, leaving me at the same exact point except we have a baby with changing every power nonsense. I could have used years later, more developed.
This plot feels too similar to the first. Still people are afraid of supers, but instead of the man going out to fight, its now the lady. The plot twist was once again obvious, so it didn't do much for me. In 2004, Superhero movies were shit, so The Incredibles stood out as a beacon of hope for things to come. Now Superhero films have been able to elevate their game, bring a whole lot more exciting things, and this film more or less stayed the same. My mind checked out by the end, and it felt like too little too late.
2 out of 4.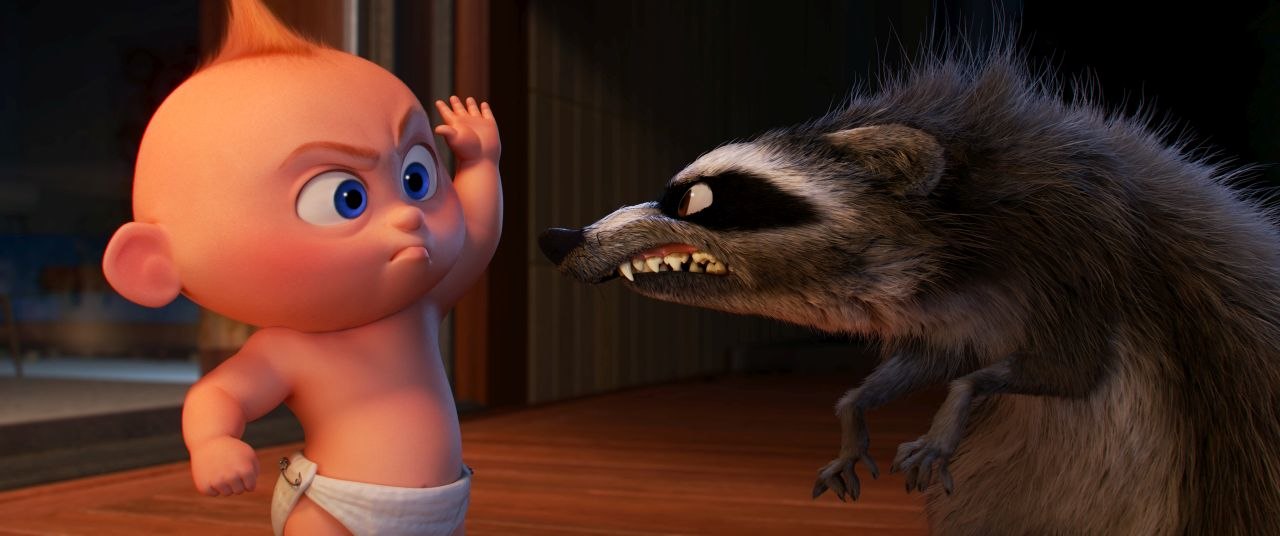 Babies are hard to care for. Hialrious!
This sequel is a lot sooner after the first film, to maximize off of its success. However, this felt like a rushed piece of movie that relied on current style jokes only to work, which is going to doom it in the long run. This movie is by Disney, who wanted to flex their expansive collection and throw in all of the princesses and more in an internet hub world to make people giddy, almost as counter to Ready Player One , another nostalgia heavy film. Except this one combines nostolgia with extremely current, so we get memes, we get current popular websites, and it is going to do what many modern comedies do: fade into obscurity in a few years.
It is still nice to look at, and the ending is totally weird, but honestly, they made Ralph into such a shit in this movie. In the first film, he was tired of being a bad guy, who tried to do the right thing, but from his good intentions some bad still happened. In this film, he becomes selfish and straight up almost gaslighting Penelope into staying, and going out of his way to be a dick, whcih causes the problems. He felt like an extreme nice guy. "I did all of this for you, and now you want to leave!? Love me!" These are not the traits to be highlighting in our animated heroes, even if he learns his lesson. He still needed to not be such a dick.
2 out of 4.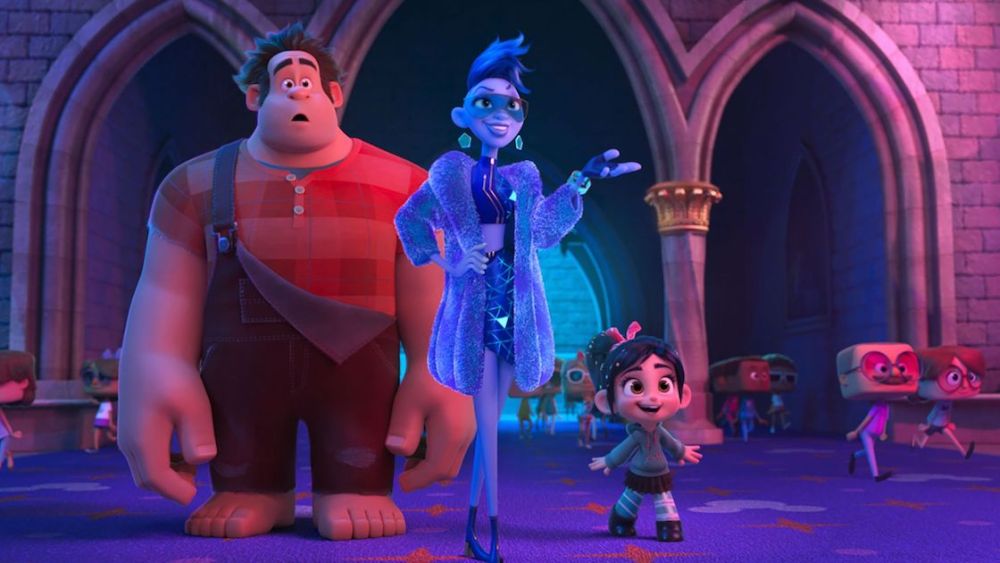 Ha ha ha ha screaming goats ha ha manipulation ha ha ha free will.
This movie is an awkward one, as it had a small release, not a big studio, and looked like absolute shit. Letting us know it is based on a true dog from World War I doesn't make this feel any less uncomfortable the whole time. In highlighting what a dog did, with most likely extreme examples that might not have happened, we downplay the hell out of actual soldiers in the war who died. I don't know if anyone is still alive from that war, but I know they would definitely not like this movie iteration.
It was a terrible war, and not saying we can't make kid versions about the war. But it didn't do a good job of really informing the details of the war, so it isn't really educational. Instead, it is a super pup movie, who has a soldier friend, who saves everybody. It is so soft and basic it just feels like a waste of time. Cool, at least one dog in a war was given the title of sergeant. Please don't trivialize the war at the same time.
1 out of 4.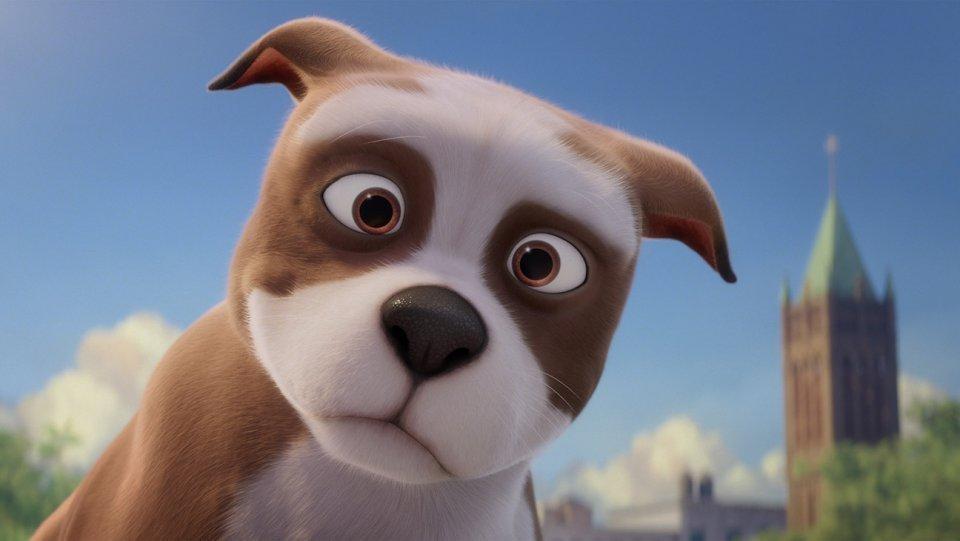 Yo dawg, just no.
For those of you who did not see Gnomeo and Juliet (which I will assume is everybody), it was lawn gnomes, but the Romeo and Juliet story line. And for whatever reason, they got Elton John on board with it, and a lot of his hits were either background, or the tune of his songs with different lyrics. It was uncomfortable. So yeah, let's do a sequel. But a different story. Completely unrelated, except also being British in nature.
Now, if you are like me, you assumed okay, new story, new hero and will just be gnomes. But no, they think we really like the pair from the previous movie and it is still really about them, with also a mystery and extra characters. And despite the first being a big movie about their romance and getting together, this one is also about how Gnomeo is a shitbag who won't let his woman do her own things, so he has to be insecure and they should not be a couple. More bad things for kids, really. Also, what the fuck is this Shelock plot line. I haven't seen Homes & Watson yet, but this has got to be the worst year for that poor detective in hundreds of years. Straight up I will let you know, at some point, Watson is found to be part of the bad guy plot as well, because they want something new. Get out of here.
Oh yeah, and still, Elton John music.
0 out of 4.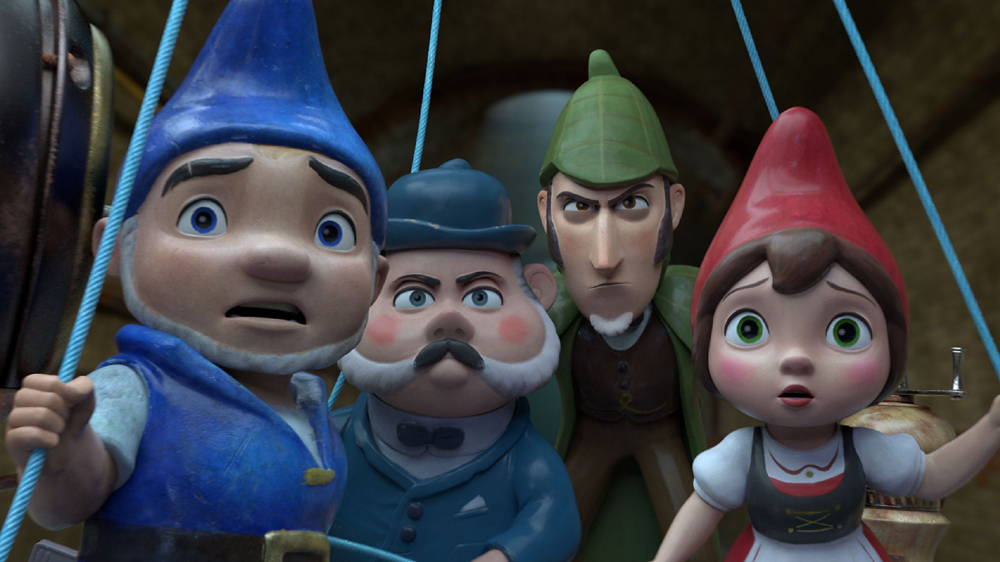 Here are four characters no one ever has, or will, care about.
This is one of those movies I had completely dismissed before watching it. It looked like an Illumination movie, and they are generally godawful always. But it isn't that! It is Warner Bros, who is known for Lego Movies and Storks (and that's it right now). Knowing Storks, I wasn't excited either. But strangely enough, Smallfoot had a lot going on for it. It had pretty good lead acting and some fun characters. It dealt with a serious topic about dealing with religious doctrination, from many angles. It didn't say blindly follow, or screw all of it and get rid of it. There were layers to the plot.
I didn't know it had songs in it either, so when they started I was a bit turned off, but for the most part they are really great. Even when one had to take the riff from Under Pressure, it completely ran with the premise and made it into something wonderful. Shit, the music was dope. I laughed. Now the ending did have a lot of problems, it got clunky and a bit off. But for the most part, Smallfoot is a solid film and better than most of the animated films this year. I'm looking at you, Disney and Pixar.
3 out of 4.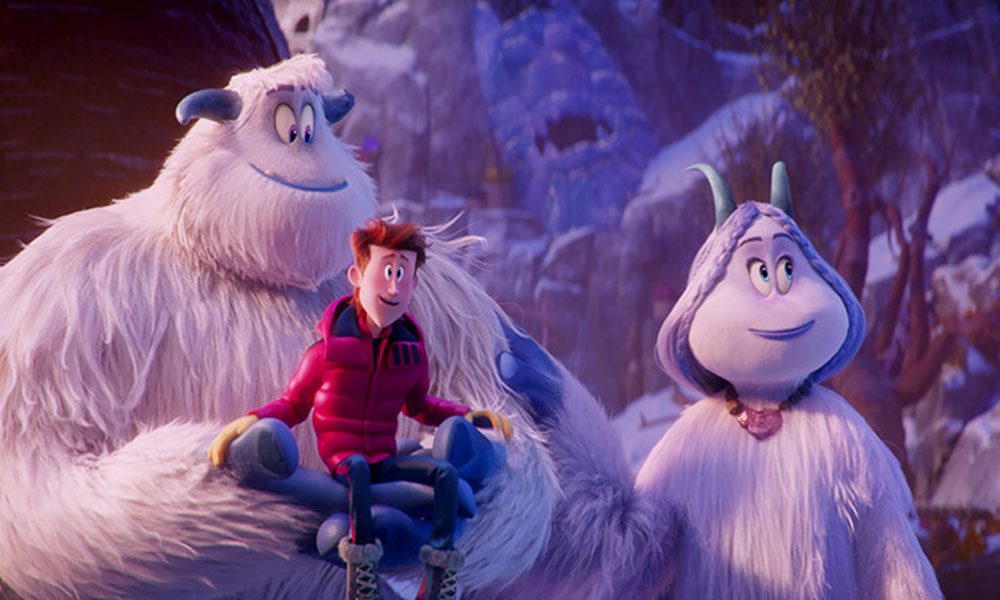 Who really has the small feet in this situation, WB, Disney, or Pixar?
And finally, we have a movie that came in a summer and I actually heard a lot of good things about. I heard it was hilarious. I heard I didn't need to watch the show to like. I watched the first Teen Titans a few times, and it seemed quality. The Go version looked like, and maybe even smelled like trash. And it turns out, their movie seems to go with my preconceptions of the show.
Let's make this clear. I didn't laugh once. It had a few fart and potty jokes in it. It had a group of five people but it could not at all let them all be the stars, despite it being a team film. Clearly, a movie about Robin wanting a movie about himself will be more about him. Fine. But the other four are barely used. Cyborg is used a lot more, then Beast Boy, and our girls are rarely mentioned or get a line it seems. It is also a surprise musical, with some tunes being nice.
But what makes this movie insufferable is its over reliance on meta humor and current meme standards. We get it. Its a movie about making a super hero movies. We got superheroes in it, and they are hilarious. It just went all these terrible directions and never felt like something I would ever want to watch. It is like an idea someone made on an internet message board, and for whatever reason, a studio executive was drunk and actually listened to it. Yeah, a movie about making movies. But fart humor. And not showcasing all of the members of the team. And repeated jokes. Yes. God awful.
0 out of 4.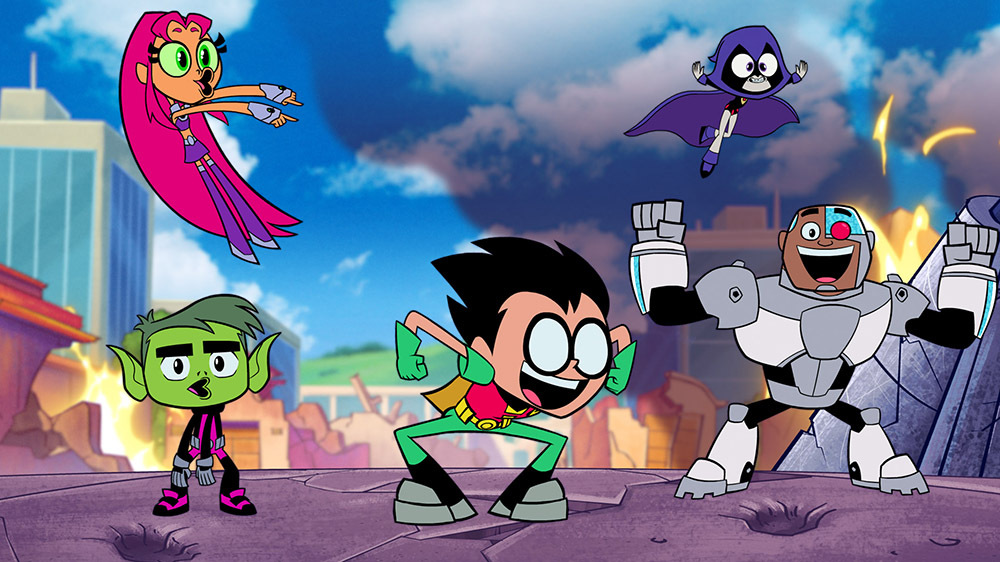 God awful.
Overall, I am not surprised that three of these films got the lowest rating. I am surprised at how much I disliked Teen Titans though, could never imagine that poor of a film. I figured Sgt. Stubb would have been worse. I am surprised at the mediocrity from our big studios and how good Smallfoot ended up being.
Some of these films will make the worst of the year list, none will make the best. If you wanted quality animated films from this year, from America, check out Isle of Dogs and Spider-Man: Into The Spiderverse.