I feel like as a society, we should be at a collective point where people realize that the song Every Breath You Take is creepy as fuck. Sting has already said it is sinister and controlling and not a wonderful love song. And yet people still are oblivious and think its beautiful.
It is a creepy phrase and a great name for a movie. Especially if it involves a stalking romance.
Every Breath You Take doesn't really involve romance (although there is some sexmance, if you will) and stalking. Maybe not the perfect title for this movie. But maybe the perfect title for a Casey Affleck autobiography?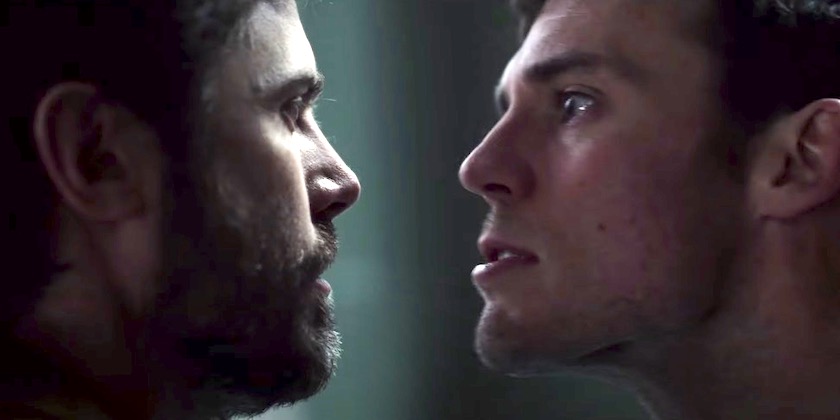 Of course you can see every breath they take if you are that fucking close to their mouth.
Philip (Casey Affleck) is a therapist, and maybe a good one, maybe a bad one. Really hard to tell. He did have one patient, Daphne (Emily Alyn Lind), who was really low and sore and couldn't open up. And to encourage her to open up, he talked about himself. He talked about his wife (Michelle Monaghan) and kid (India Eisley), and his fears and regrets. He wasn't trying to make her his therapist. He was just trying to be more relatable for her. And it worked! She talked and got better and he started to tell people of his discovery.
Well, then we find out that Daphne goes and dies. You know. Suicide. Shit was this his fault? We all know people will blame him anyways. Makes sense.
Maybe people like James (Sam Claflin), Daphne's brother. Who ends up having to talk to him about it, for some closure. But then he just…keeps hanging around. He inserts himself into Philip's life as they do funeral plans and deal with her belongings. He befriends the wife and daughter and show up in their lives when Philip isn't around. He seems to have…ulterior motives for being there. Can Philip stop this man from stalking them all, when it would be hard to prove, and when he is doing his own shitty things?
Also starring Hiro Kanagawa and Veronica Ferres.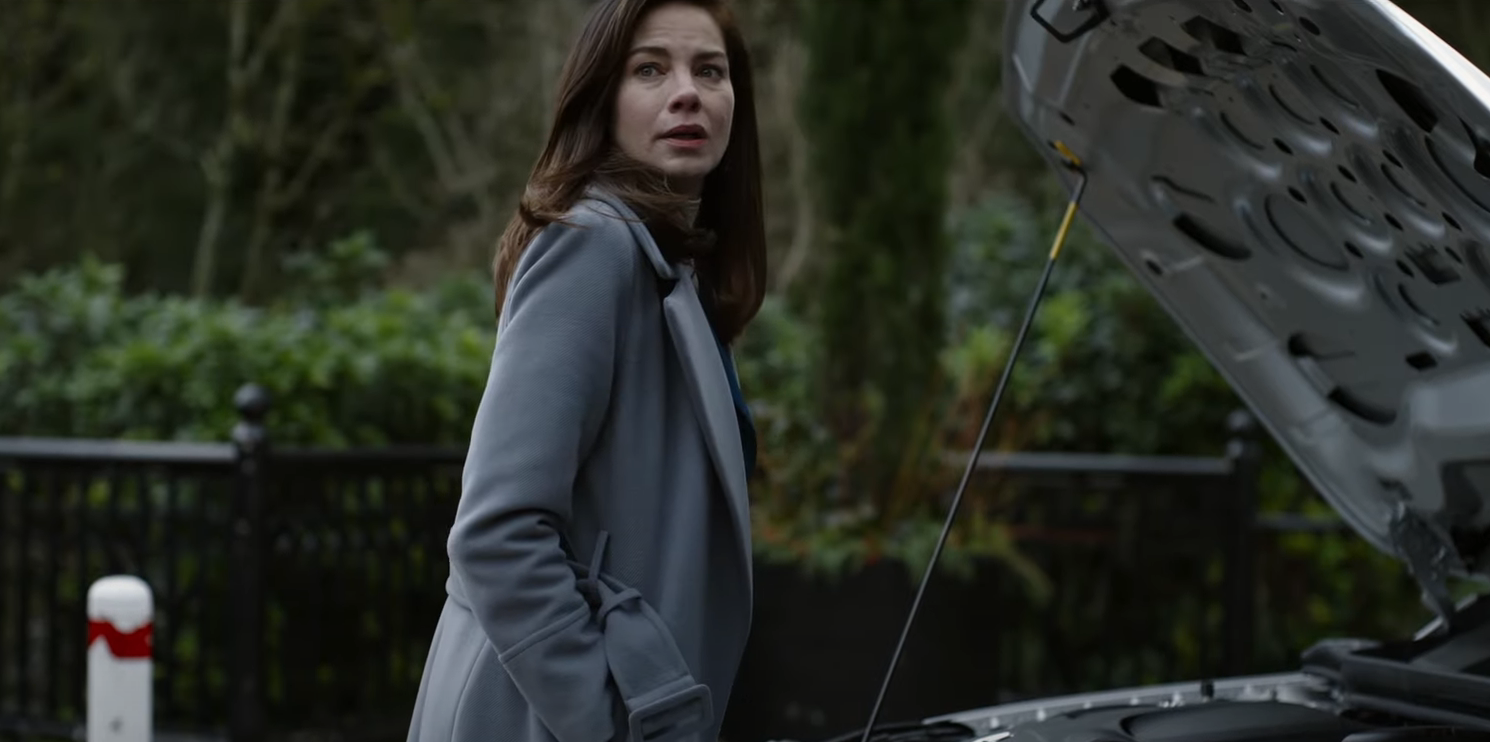 "Howdy lady, did someone break your car? What a coincidence. I fix cars."
At times, Every Breath You Take certainly feels like a movie that was forced to be a straight to DVD film. Which times? Well, at least 90% of the time. Not that those movies have to be inherently bad, because this one isn't shockingly awful or anything like that. It just never rises to any level worth really getting excited about.
Affleck feels like a broody sad version of himself that is in a lot of films. He did it better in Manchester By The Sea, he did it better in even A Ghost Story. So it doesn't feel new in that regard at all. Claflin plays a wormy, charismatic, clearly evil being. It is frustrating how obvious it all plays out on the screen, because apparently all of the women in this movie are easily cast into his shady as fuck web. Besides that, the rest of the cast are just smaller parts in this film and not given a lot to work with. They don't feel believable and this really drags the movie down.
And this is frustrating, because given the story, it could have been a wonderful movie overall, but basically every part of it falls flat. The twists are obvious, and then silly. The thrilling scenes near the end don't thrill but are laughable. There are elements of people trying, but when those elements are few and far between, it is just a disaster of a film.
1 out of 4.