September 24, 2023
Your Lucky Day

Your Lucky Day was watched as part of Fantastic Fest 2023!
Winning the lottery is no joke! Just ask this guy (Spencer Garrett), as he finds out his ticket has some match of the numbers. Not just the numbers. A big chunk of the numbers. ALL OF THE NUMBERS. Oh my goodness. A Christmas eve miracle!
Now, this bodega is bustling. You got the shop worker (Mousa Hussein Kraish), who is surprised, a young pregnant couple (Elliot Knight, Jessica Garza) who are just waiting to get home, and a dude who just doesn't think this is fair (Angus Cloud). And so what does he do? He decides to rob the old guy. He is already rich anyways. He hasn't seen struggles! So why not dawn a stupid mask, and threaten to take it at gunpoint.
Unfortunately for everyone involved, a cop (Sterling Beaumon), happens to be in the back and jumps in when things are heightened. And some people die. But this robbery can't really work well. The store has cameras. The ticket was scanned. What is going to happen to these bodies? There are a lot things that need to be figured out, and fast, with apparently more and more people getting involved. Who knows will happen to the ticket by the end of the night?
Also starring Jason O'Mara.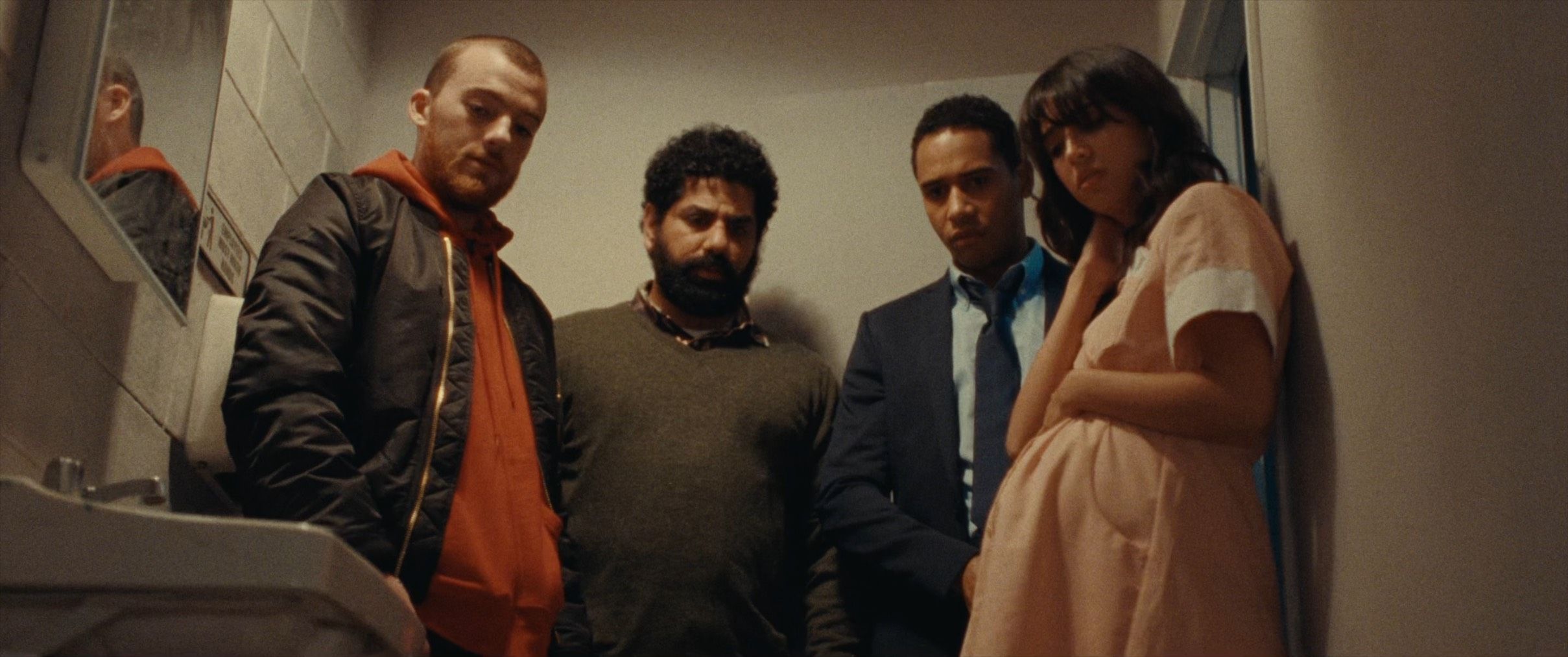 "Maybe if we take off their clothes people will assume they were just horny?"
First notable and sad fact. The lead(ish) character is played by Angus McCloud, who passed away only last month, from a drug overdose. I saw the reports, about a Euphoria actor, but I did not know him from anything, so was pretty shocked to see his IMDB page say 2023.
Now in terms of a "bottle movie" of sorts, since I would say over 80% takes place in and around the store, this has an interesting scenario. Not that I fully understand and know all the intricacies of what happens when one wins the lottery, and what happens to the store. But what they say seems legit and its easy enough to follow.
One of the stylistic choices for this film is just how rough it all looks. It adds another element of believability to the situation. It isn't made with the most hi-tech cameras. The characters act realistic, they act scared. Heck, look at our main characters quick mask he made to commit the robbery. That looked so stupid, it had to be realistic.
Your Lucky Day offers up some of my favorite things in films, ethical dilemmas! A lot of money really puts things into perspective. Never know what you will do until you are in a situation. The film is a good thriller when it needs to be at the same time.
However, at the same time, during the more action heavy elements, I get a bit lost about what's going on. There is a team of individuals who join in the movie later, and honestly, it detracts a lot of the movie from what I was expecting and made me lose a bit of interest in what was the original premise. Your Lucky Day is still more fun than what I normally get when I go to the convenience store.
2 out of 4.