Awww snap, its a Richard Linklater movie. Always a must watch. It's been two years since his last picture, Last Flag Flying, and I always talk about how I must watch his movie.
This time it was put to the test, by going up against a straight comedy and a documentary, both highly regarded genres here on Gorgon Reviews. But the Linklater effect still won.
Now Where'd You Go, Bernadette? is a weird picture for him, because it is based on a relatively popular book, so he is put in the position to adapt it instead of tell his own story. Outside of Bernie, I'm not sure of how much he has had to take a real story / existing story and direct before in the past.
Doesn't matter. Don't care. Just give me that Linklater.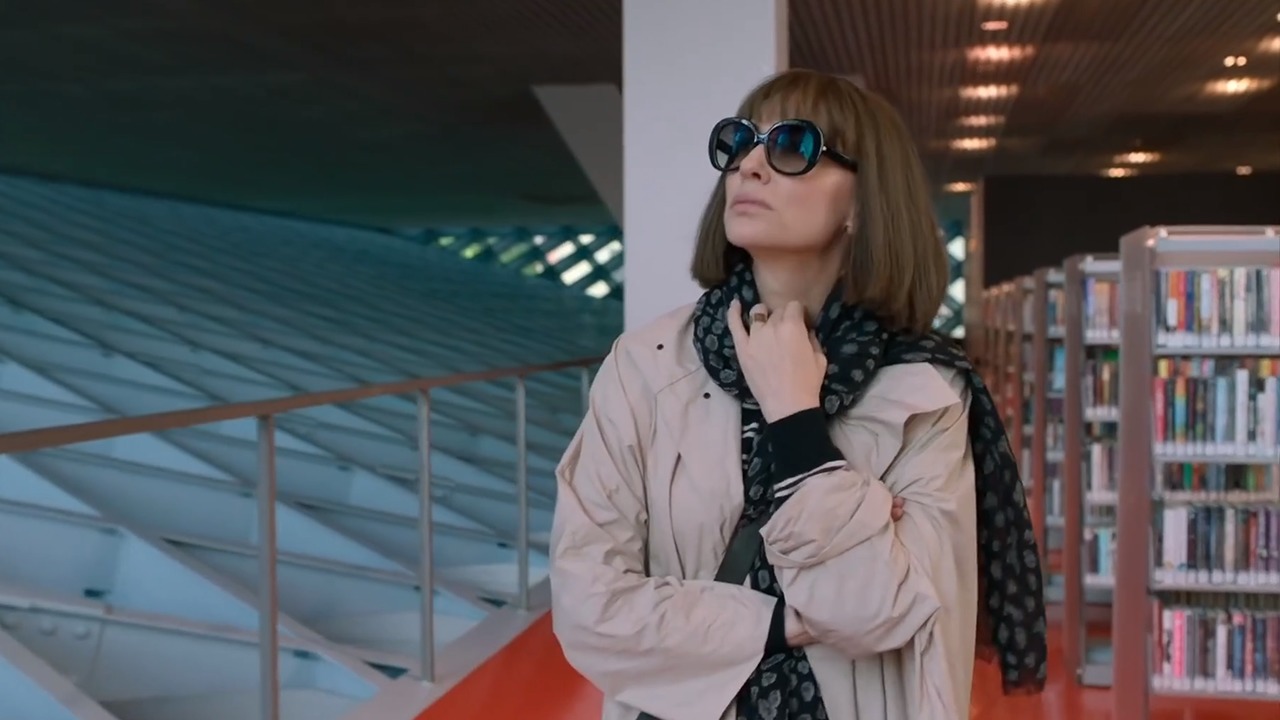 Bernadette looks like someone who would have totally read the book before seeing the movie.
Bernadette Fox (Cate Blanchett), architecture woman star, full of ambitions, desires, and dreams to make her mark and art on the world!
Or at least, she was that at some point in her life. Now? Now she is just a mom. To a wonderful, smart daughter (Emma Nelson), about to go to high school next year, and probably a boarding school far from home! And her husband (Billy Crudup) is wickedly rich and smart, working long hours, making great technology, letting Bernadette do her own thing.
And unfortunately her own thing is mostly staying at home. Taking pills. Developing phobias. Putting all her normal tasks to a virtual assistant. Never restoring the ridiculous house they live in or caring about her property. It pisses off the neighbors, and she don't care.
And when one thing after another just continues to pile on her life, and everything seems to be going to hell, she decides she has had enough and runs off. She needs to focus on herself. She needs to restore that desire. She needs to prove that she is still somebody.
Also starring Kristen Wiig, Judy Greer, Zoe Chao, and Laurence Fishburne.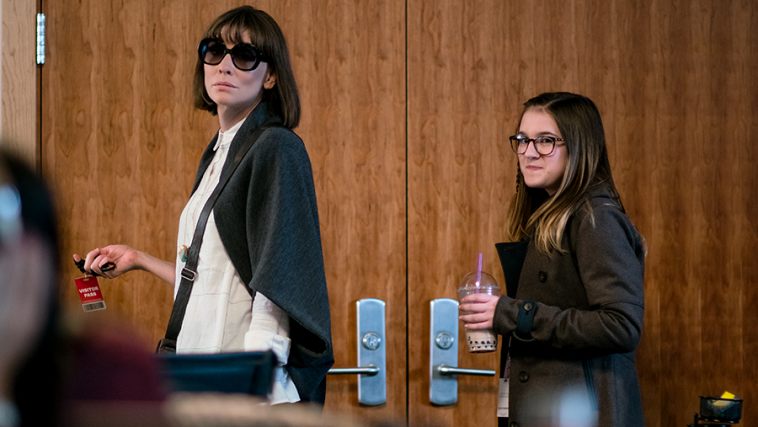 Wherever this room is, I am not cool enough to be in it with them.
Where'd You Go, Bernadette? was a work of art, much like its main character. Blanchett won her Oscar for playing the erratic lead in Blue Jasmine. She owned that role and fully became someone else. This is her first role since that reminded me of Blue Jasmine, despite being very different.
Both characters have a lot of baggage, and emotional distress, but they are done in very different ways. They have relationship issues, children issues, friend issues, and yet the characters still manage to have very different views of the world. It is incredible how similar yet different they end up being, both worthy of praise. I would argue against anyone who said the roles were too similar and I would insult them quite unprofessionally.
But besides Blanchett being the best thing since sliced bread, the supporting cast was on fire. Crudup hasn't been this good in years! This is probably the best I have seen Wiig in a movie. She isn't here strictly as a comedy support role, but someone who has her own bagged to deal with and way more serious. And of course, Nelson, in her first movie either. She has a lot of charisma and I can't wait to see her in more films in the future.
Where'd You Go, Bernadette? has swell acting, a great story, good message, and a lot of unique and peculiar situations. It is the perfect storm of "things I like" in a movie, and is (at the time of writing), my favorite film that I have seen so far in 2019. Boo yah.
4 out of 4.