Here we are, the first "marvel" film of 2019, and maybe the last of them to be reviewed. Whoops.
Now technically, Spider-Man: Far From Home is a Sony movie. And maybe this will come out before Avengers: Endgame. It depends on if it finally breaks that damn record. I'm trying to hold out.
But let it be known, that damn it, I saw Captain Marvel opening weekend! I just didn't write a lot in the spring and I am catching up. It's not out of hate, or sexism, or anything like that. It is just I don't want Disney to profit off of my reviews if I don't get invited to see them early anymore.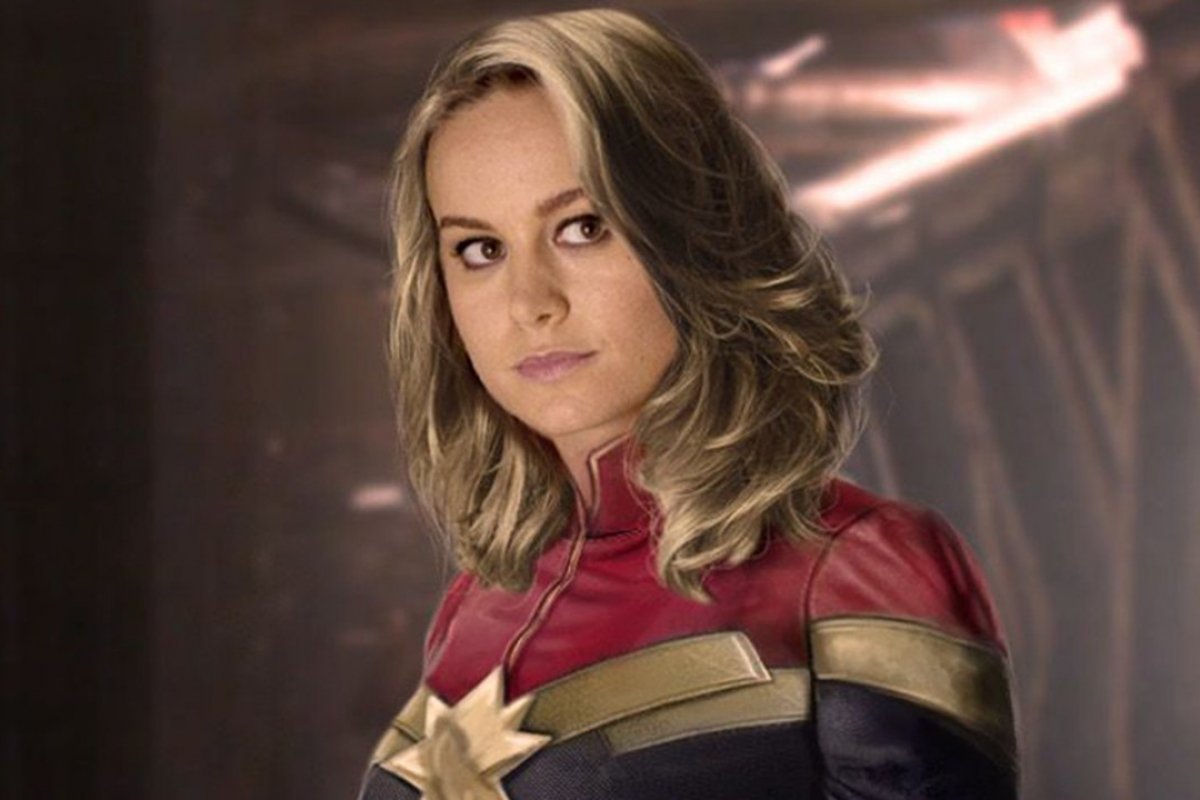 Yes, this website is why Disney makes so much money.
Kree good. Skrulls bad. That's what Vers (
Brie Larson
) was taught. She is a warrior in the Kree kingdom, following the Supreme Intelligence (
Annette Bening
), trying to protect the galaxy and the universe. Yon-Rogg (
Jude Law
) is her mentor, and commander of their group of super soldiers. He looks out for her, but she is having problems unlocking her potential.
Either way, they know they need to stop the Skrulls. They can change shape and pretend to be other people! Anyone might be a Skrull, and it is important to have secret phrases to deal with the threat. Threats like Talos (Ben Mendelsohn), leader of the group of Skrulls and a threat to the Kree way of life, and other planets! They go to a planet, pretend to be the citizens, slowly take over, and boom, their planet.
This battle takes them all to planet Earth. It is important to note this is 12-13 years before the events of Iron Man, before Y2K wrecked house. And Vers, when she gets to Earth, is going to have even more memory problems than before, and has to work with local human security, like Nick Fury (Samuel L. Jackson) pre-eye patch, in order to stop the Skrull threat and unlock her true potential.
Also starring Djimon Hounsou, Lee Pace, Clark Gregg, Gemma Chan, Lashana Lynch, Algenis Perez Soto, and Rune Temte.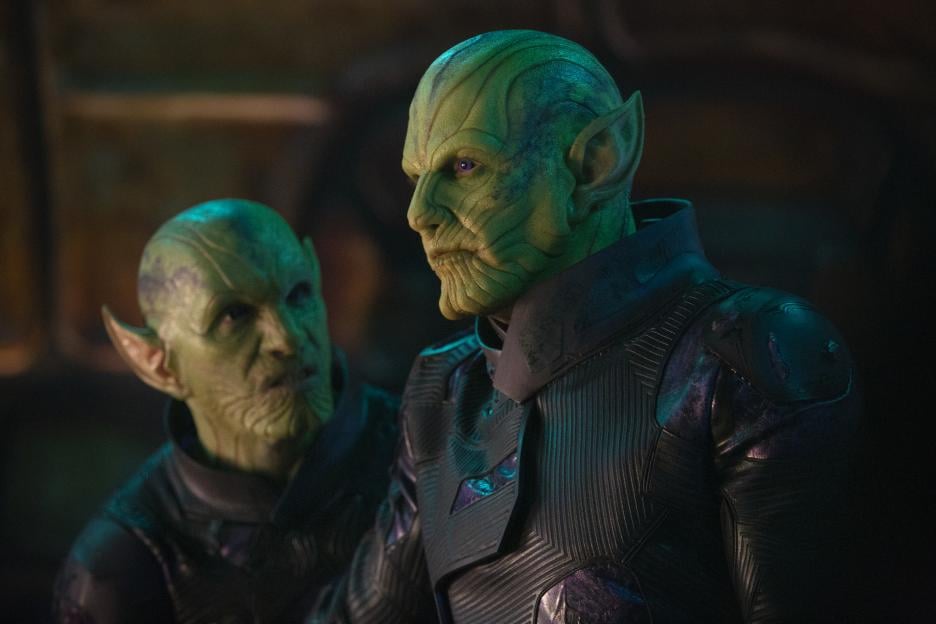 I don't know why they'd want to shapeshift. They don't like green? Elphaba-syndrome much?
Captain Marvel is fun and entertaining while also introducing a lot of backstory into the MCU. I bet you never knew you wanted to know how Nick Fury lost his eye, but once that question is answered, you'll never be the same.
Danvers is a great and strong as fuck character. It has been awhile since we got a character that seemed like they could destroy the world if they wanted to. She has powers comparable and potentially surpassing Thor, Hulk, and Dr. Strange, who I'd put as the biggest three in the MCU. Scarlet Witch should be higher, but they have more downplayed her actual abilities while talking them up, and odd choice. But Captain Marvel has the power and the talk. She will fuck up all the shit.
Like a lot of other recent solo movies, this one failed to feel like it did a lot different than the other previous 20 movies to warrant a higher grade. 3s are great, and better than the occasional 2 these MCU movies can make.
Again, more importantly, this adds the Skrulls to the MCU, which are going to allow some bigger huge storylines in the future, especially if they want to kill more superheroes and it be okay.
3 out of 4.