June 27, 2019
Spider-Man: Far From Home
First, Jake Gyllenhaal was announced to be Mysterio. Then they said it was only a rumor. Then they confirmed Gyllenhaal for Mysterio! Could it be? One of my favorite young-ish actors playing my favorite Spider-Man villain? Is this the best time line?
Well, real life tells me no, this is not. But Spider-Man: Far From Home is the end of Phase 3 of the MCU after the very big Avengers: Endgame. It knows it can't be as big as that last movie, so it needs to something unique to close out the phase, to bring some aftermath closure.
But lets talk more about Gyllenhaal. First of all, this is not his first time playing a superhero! A lot of you have forgotten, but after Vincent Chase starred in the mega-hit Aquaman in the 2000's, he decided to go against his contract and not film the sequel Gyllenhaal stepped in and it was okay. But a lot of people don't do good in their first superhero role. Just ask Ryan Reynolds!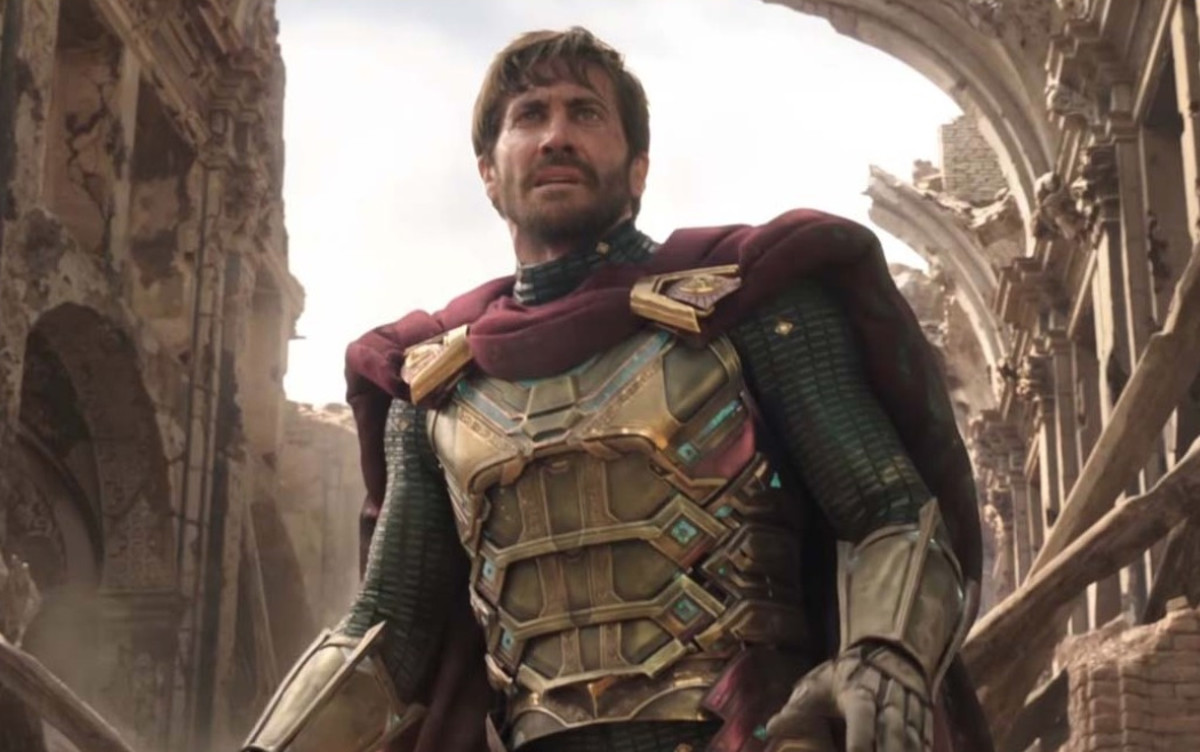 Oh my god, he is so dreamy.
Events after Endgame are wrecking with everyone's lives. Some people grew for five years, others are in a changed world. A few of our heroes are now gone forever (really though?) and others need to step up. And Peter Parker (Tom Holland) is now still in high school. Can he be that hero? Can he be the new Iron Man?
Eh, life is hard, and the world is safe for now. So let's go on vacation. It's summer. He needs to grieve, he needs to be a kid, he needs to put Spider-Man for awhile. He wants to woo MJ (Zendaya) off of her feet in Paris. Paris?! Yeah, a school trip to visit science places in Europe, with his best friends and frenemies. Good, no villains in Italy.
What's that? Weird large elementals, destroying parts of Europe? Apparently they came from some other dimension. Maybe some time warp after all the infinity nonsense? All we know is that Quentin Beck (Jake Gyllenhaal) has fought these elementals before, seems to be able to defeat them, and came from an Earth that killed his entire planet. Sad times. Maybe he can be our new Iron Man?
Also starring Angourie Rice, Jon Favreau, Samuel L. Jackson, Cobie Smulders, Marisa Tomei, Martin Starr, J.B. Smoove, Tony Revolori, and of course, Jacob Batalon.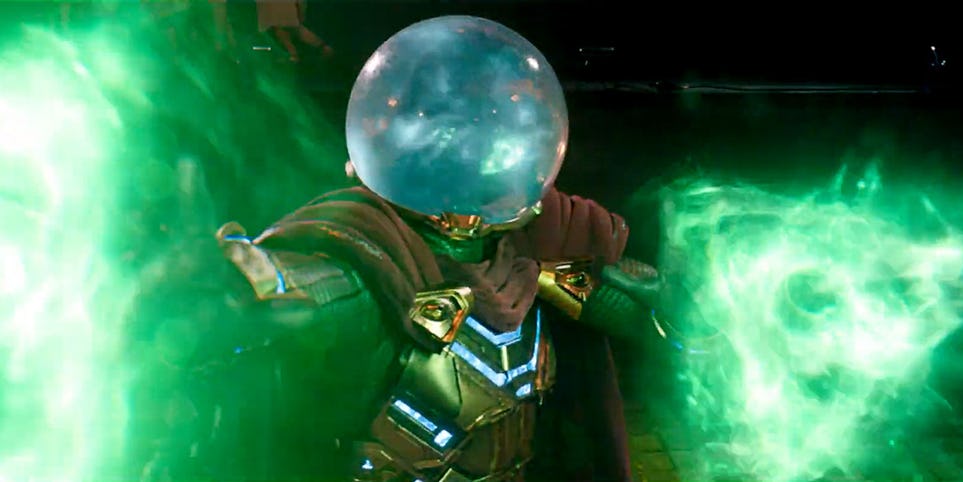 Who was this movie about? Mysteriooooooooo.
Spidey, Spidey, Spidey. What cha gonna do? What cha gonna do when they rely on you?
Far From Home does not pull as close to as many punches as Endgame, and not even on an emotional level. I didn't cry. It was a relatively safe movie, very local, and on its own doesn't fully feel like a closure to Phase 3. It does help explain some of the post-snap snafu and that is nice. It moves Peter's story on and that is nice.
What it does well is when it goes really full Mysterio. This master illusionist going off on illusions was really cool. That is something comics and cartoons can do with ease, but in a movie? Well, it worked well. I wish we got to see Bruce Campbell do it in the 2000's, but that is okay. Gyllenhaal was great in what he needed to do, but it is not his best acting either.
Now I have a big gripe with the mid credits scene. No spoilers. It is probably the best mid or post credit scene in this films history. It is amazing. And it is important. It really should have ended the main film pre-credits and not be seen as an extra. I know all of the credit scenes count as the film, but for purists, really, give me that moment before the credits role. Let the closure be real. Don't make it extra.
Spider-Man: Far From Home will do well, and honestly, probably should have come out a little bit later. People are still riding a post Endgame high. Their endorphins have not been superhero reset, and overall it is a decent superhero movie without reaching the better heights.
Sorry Gyllenhaal. Please do more hero work.
3 out of 4.