February 2, 2017
The Legend of Tarzan
The Legend of Tarzan came out in the coveted July 4th weekend, because…well, I don't know why.
I guess generic action movies might make bank then. Well, it hit better than expected levels, given that it opened against The Purge: Election Year and The BFG, so there wasn't a lot of real competition. It still failed to reach a positive number to break even given its extremely large budget and shit reviews.
And I avoided it because it just seemed extremely unappealing. It had that mostly-CGI lens behind it all, attempting to give a new retelling of an old story. It just made a lot of people shrug at its existence and ignoring it, not giving any fucks.
It is the sort of film that gives the bad name to summer blockbuster.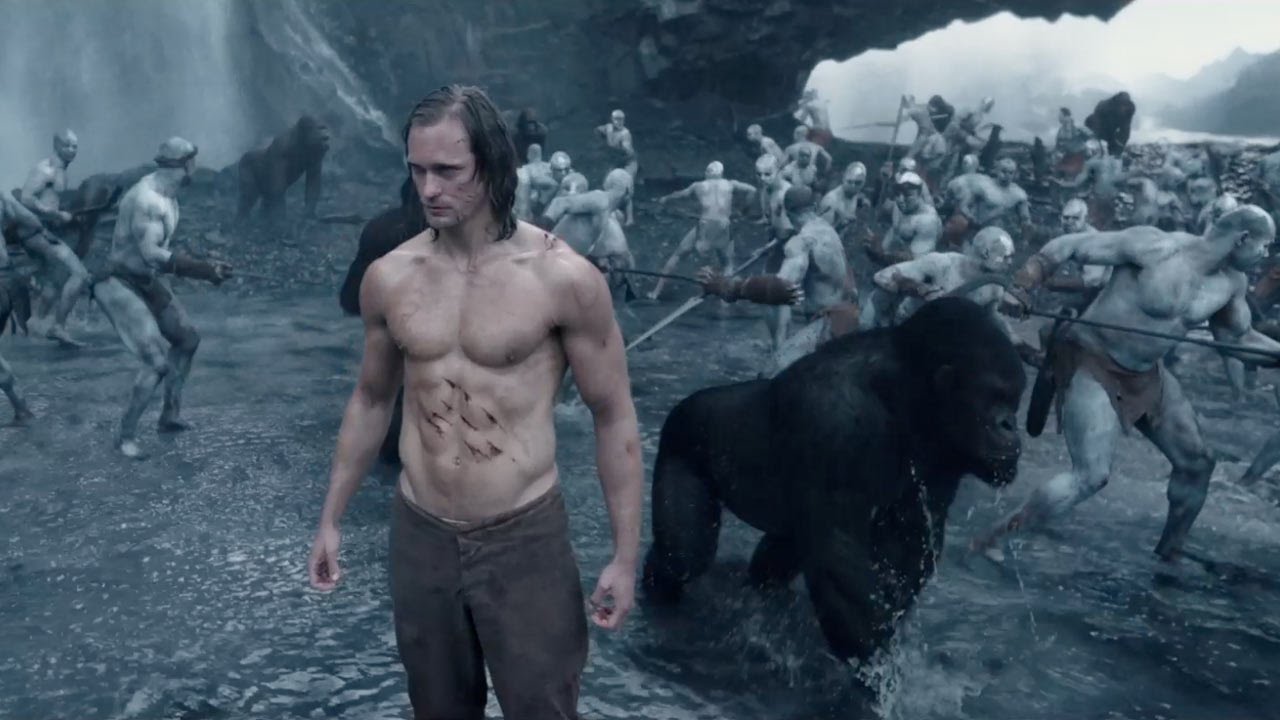 If we make it modern, we have to make it darker and edgier.
This takes place in Africa, during British colonial rule, specifically the Congo. Apparently the Belgians are close to bankruptcy, trying to bring roads and trains to the Congo, to get that sweet natural resource money. He sends down Léon Rom (Christoph Waltz) to secure the diamonds down there, but they are ambushed by a tribe, and the chieftain (Djimon Hounsou) will let him have the diamonds if they can bring him one man. You know. Tarzan
Turns out this story takes place after the normal Tarzan stories. Tarzan (Alexander Skarsgård) is now living in London with his wife, Jane (Margot Robbie). He finds out they want to send him down to the Congo to check on how things are going, as a sort of diplomatic trip, but Tarzan doesn't want to go. Too dangerous. He is convinced by an American, George Washington Williams (Samuel L. Jackson), to go because he believes that the Belgians are abusing the Congo people as slaves in order to build developments, and Williams wants to find out.
Then of course eventually a raid happens, a trap! Jane is captured! Tarzan escapes with Williams! And they have to get her back, put a stop to the bad guys, and have some good old fashioned monkey fights.
Also featuring Jim Broadbent as the Prime Minister.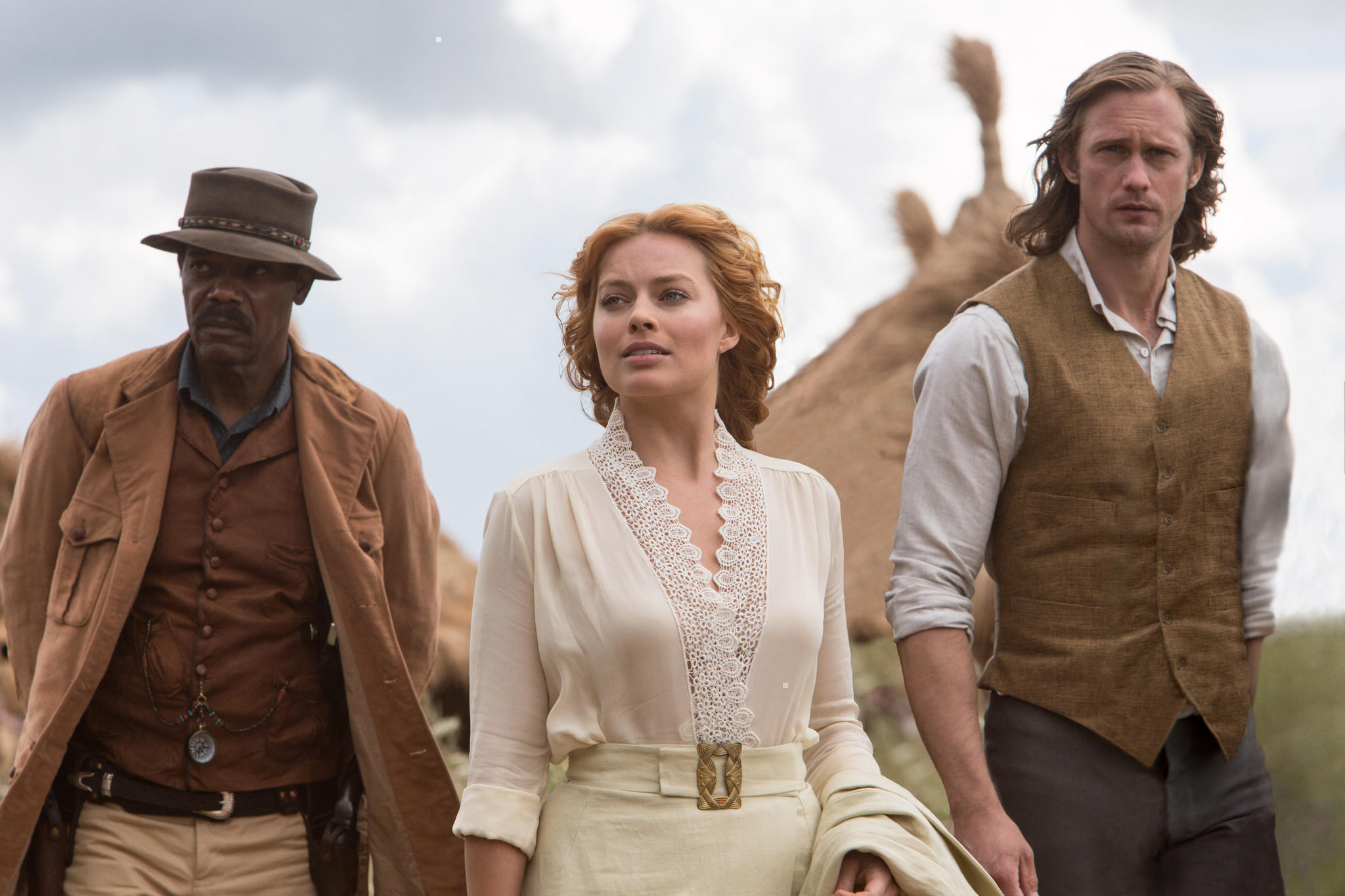 If I asked who represents Africa and who represents America here, would you know without context?
Reimagining a beloved character isn't the worst thing ever. It can require creativity, but it always feels like a cheap story nonetheless. They are requiring the public to have certain thoughts and opinions on a subject so that they can be blown away. Reimagining so that a villain is a hero is usually shit. Reimagining in a modern context is usually lazy. But what about telling the story after the story? That can provide some interesting stories to discuss how things have changed and how the character continues their life in the world.
And theoretically, that is what this story is about. It could have led to amazing things! But you know what it led to? Tarzan, going back to the jungle, swinging on vines, fighting people, teaming up with apes, and standing shirtless rain or sun. What we got is a very standard Tarzan story, despit the premise of a different sort of Tarzan story.
And don't worry. For those saying "Hey! It is different because we don't see him growing up as a kid with the apes, learning to swing, meeting Jane for the first time!" Nope, we still get that. Because just in case you are unaware of Tarzan, they have flashbacks for us. Baby and young Tarzan. And meeting Jane. That makes this a regular Tarzan movie, plus some extra. You should definitely feel ripped off.
In addition to all of that, it looks terrible when they have to go full on CGI. The big fights with the apes. Swinging on the vines. Just background jungle scenes in general. It has a darker tone too.
I don't want to compare this to The Legend of Hercules, because that film is definitely a far worse overall movie (and this one is at least coherent). But they are clearly going for the exact same market here, and that is probably the reason it has been so dumbed down and made so pointless.
The Legend of Tarzan is a waste of time, but not the worst thing in the world.
1 out of 4.