April 10, 2020
Trolls: World Tour
And now we can talk about the biggest release since the theaters went under! Not the first new release of a movie that was supposed to go to the theaters, but the biggest at least.
Trolls: World Tour was moved around a few times on the calendar, and it turns out that they probably should have kept that date in February for making that money.
At first saying they would go straight to digital instead was almost an inspiration. But then as more and more movies got pushed back, including to future years even, and all left but Trolls. That is a bit weird right? Some other theater films changed to VOD and a lot of them were movies that were expected to bomb.
Did they not actually think Trolls: World Tour would do well, or are they sacrificing profits to bring some happiness to those stuck inside? Hard to say. The first Trolls was okay, and in general, this plot of the sequel made me super weary, but that doesn't mean I wanted it to fail either.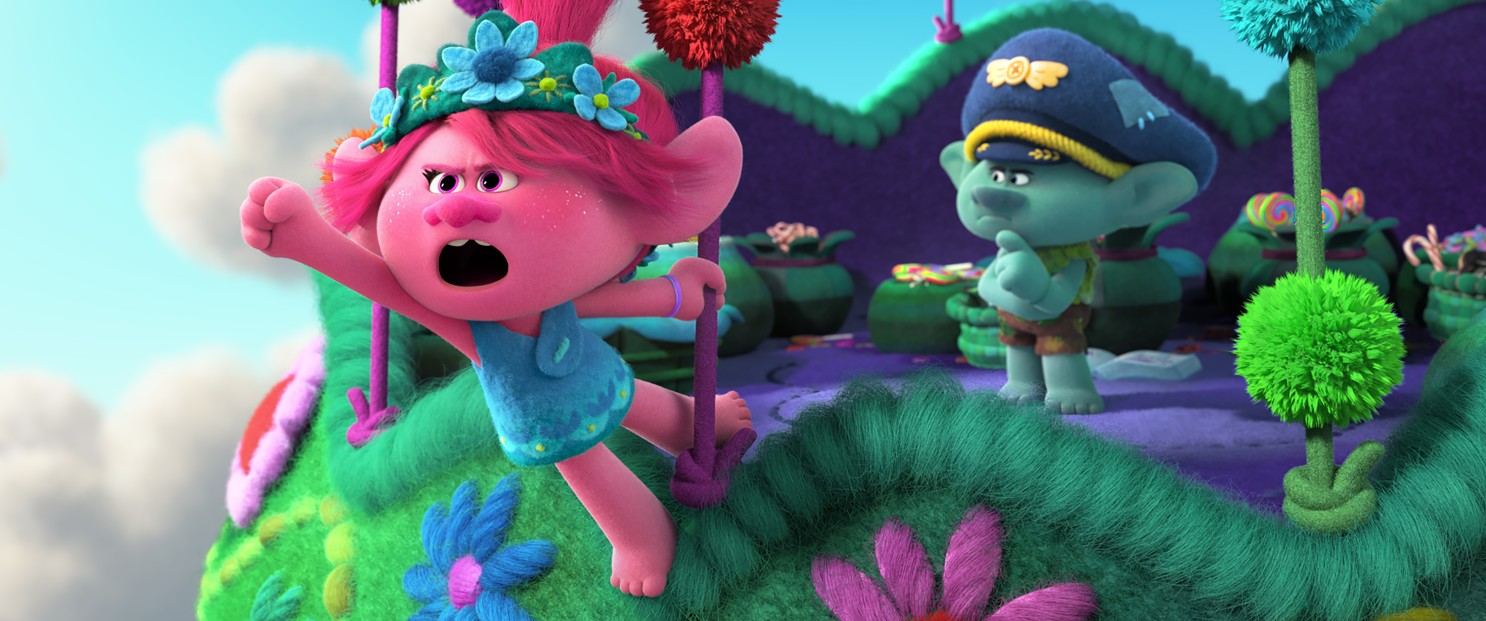 Ooooh, they better not say Onward, that'd help the competition.
Ah, life is wonderful again. Until it isn't.
Queen Poppy (Anna Kendrick) is in charge of her people, every day has singing, dancing, and hugs because the Bergens are cool now and doing their own thing.  Branch (Justin Timberlake) probably wants to make Troll babies with her.
But Poppy gets an invite from a Queen Barb (Rachel Bloom) to come to her World Tour. This is where we get to have the secret backstory of Trolls that never came up in the first film. You know. There are different troll kingdoms out there each with a magical string each that gives them the music to get by in life. One of Pop (our trolls). Of Funk, Classical, Country Techno, and of course, Hard Rock, where Queen Barb comes from.
So Poppy thinks that Queen Barb wants to unite all of the strings together to unite all the music genres and unite the trolls. But really, Queen Barb just wants to take all the strings to make them rock and make rock music the only music for everyone.
Oh no!
Also starring a whole lot of other voices, some new, some old: James Corden, Ron Funches, Kelly Clarkson, Anderson .Paak, Sam Rockwell, George Clinton, Mary J. Blige, Kenan Thompson, Kunal Nayyar, Flula Borg, Ester Dean, Jamie Dornan, Zooey Deschanel, Christopher Mintz-Plasse, and Ozzy Osbourne.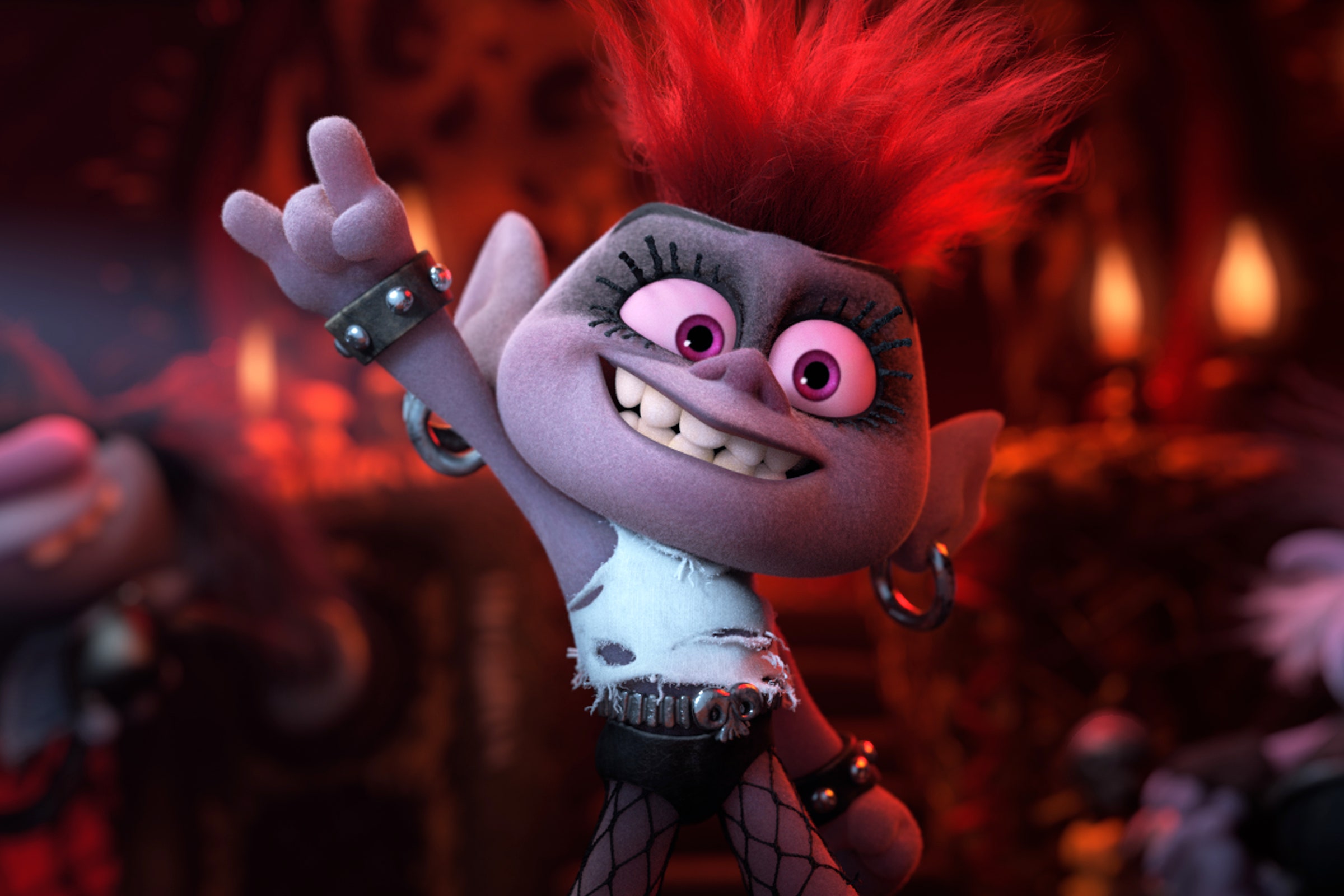 Rock is evil. Satan is rock.
Lame new Trolls backstory aside, it turns out there is a little bit of good backstory in there as well, but it is a mid movie reveal. It turns out that the former bad guys aren't necessarily who we thought, and I thought that would be a big turning point for the film.
I can't wait to see where it goes from there, and from my point of view, basically nowhere. Poppy wanted to unite the Trolls together to let them experience all music. Barb wanted to unit the Trolls together to make them all listen to rock music. And despite revelations made, the ending is exactly as one would expect going into the film. Exactly.
And thus I am left disappointed.
The music is okay for the most part, we do get more genres, but I didn't feel like were stiffed in the first one due to how diverse pop itself actually is. There is no original song like Get Back Up Again, and that is the real shame. I believe the only original song is at the end, and that is supposed to be our new Can't Stop The Feeling. Which sure, is an original song, but no where close as exciting as Get Back Up Again. I am not counting songs where it is meant to a famous one with some changed lyrics as original, like Trolls Just Wanna Have Fun.
Overall, it is likely this movie would have done just fine in the theaters. It is better than the animated show, but relatively clunky and beyond simplistic with the plot, despite rays of deeper hope in the middle. I will call the original better despite the same grade, because this one did not make me cry.
2 out of 4.