January 8, 2020
The Aeronauts
The Aeronauts is a an end of year movie that should have had all of the pomp and circumstance of a summer release and…did not. Because Amazon Studios bought it, I guess they felt it only deserved some amount of release, and one of those online a month or so later.
It was really swell of them to do that for me, as I got to see it before the end of 2019!
Although, I was curious about how the device would affect my enjoyment of the movie. So I split it into thirds by time, not my plot (as I hadn't seen it yet). I started with my regular desktop computer, then the next third was my phone, and my final third was my living room television.
And the results will not surprise you at all!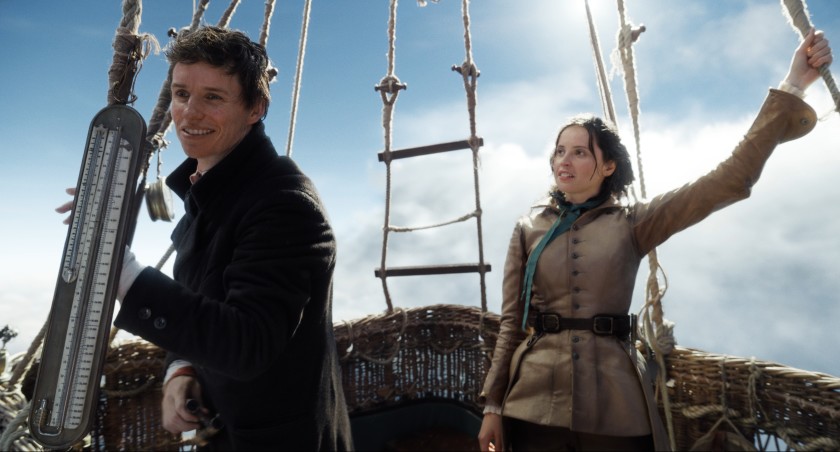 The results are as shocking as this balloon ride.
The Aeronauts is a fictionalized telling of James Glaisher (
Eddie Redmayne
), famed weather scientist, and him going on a balloon to do some science. His goal was to go super high up, higher than anyone else, with all the science equipment in order to help predict weather patterns and just figure out shit about the atmosphere.
His partner in crime? Fictional, Amelia Wren (Felicity Jones), hot air balloon pilot, loosely based on Sophie Blanchard. She was good a piloting, even though on one of her recent missions, her husband (Vincent Perez) died in the balloon, so that sucks a lot. She is all about the flair and the spectacle in order to get financing behind these trips. Science be damned, she just wants to fly and redeem herself.
And yeah. This is a movie about the hot air balloon trip that almost killed them both, where they went higher than any human before, and science'd a whole lot. Sort of based off of a real trip done, but way less crazy.
Also starring Himesh Patel, Phoebe Fox, Rebecca Front, and Robert Glenister.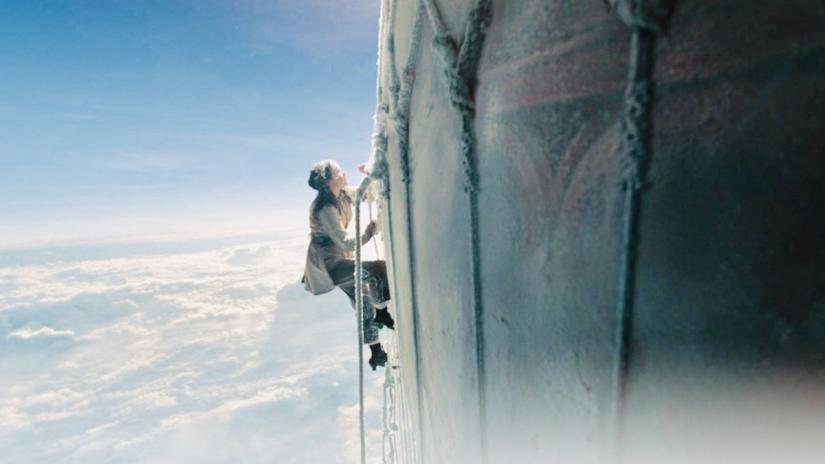 She's as cold as ice, but not willing to sacrifice their love.
First, the screen results. I was much more excited abotu the movie and interested in its plot the bigger the screen. Shocking ahh! If you got to watch this on IMAX, I am jealous, because it is a beautiful movie with a lot of CGI that works really well together to take us on a trip above the clouds.
The biggest selling point for the film is the visuals.
Redmayne and Jones have really good chemistry together, and despite the story being told in a disjointed order, it doesn't take away from their short and important flight.
Unfortunately, it is also really hard to get super psyched about this movie, knowing it is far closer to a fake tale than anything else. If it was sold just a fiction story? It'd be a fun adventure. But it is being sold as the sort of true story, and now the whole thing is muddled. This is not something you would get actual useful knowledge out of. It should not be seen as educational.
Unfortunately, the whole film is set up in a way to highlight this one big important moment and flight that really didn't exist. A cool story, destroyed by its details.
2 out of 4.