How the heck did the poor assistant from Nightcrawler become such an acting force?
Well, Nightcrawler was a great movie, so it makes sense that every person involved has some greatness, even if the character is weak in comparison to the lead.
Riz Ahmed is a great actor, and putting on a show for us these last few years. We had Sound of Metal, and now we have Encounter, where Ahmed is at the lead, and putting a whole lot of himself into these projects. I am all here for it, let Ahmed be the next, well, Jake Gyllenhaal. Always excellence in every movie, no matter how silly or weird the character. Looks like he really was his apprentice in Nightcrawler after all…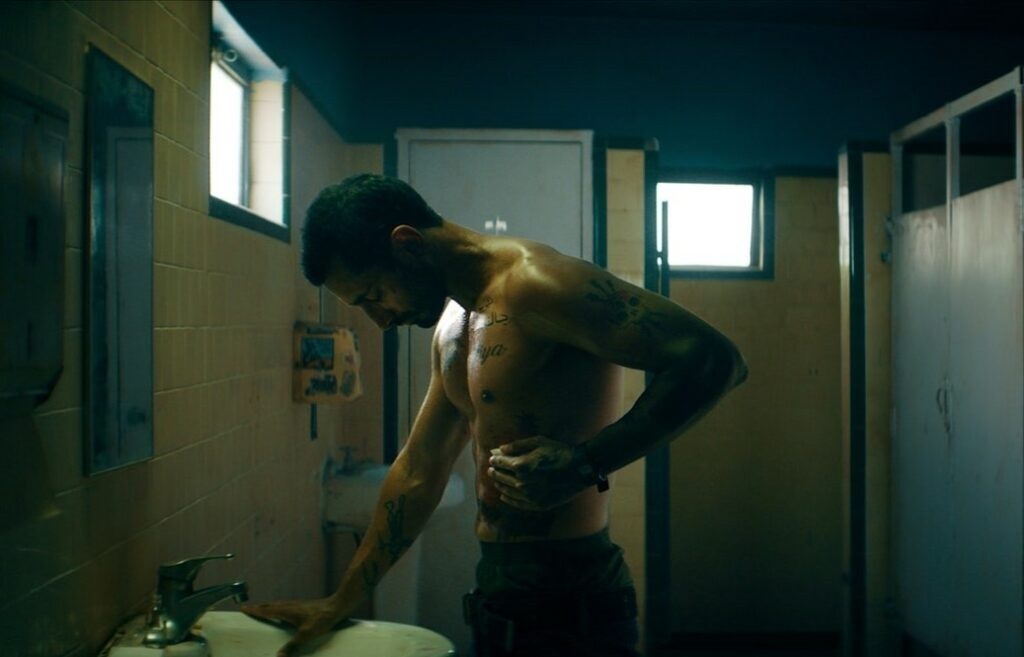 But getting those muscles was probably on his own.
Malik Khan (Riz Ahmed) is a father and a military man. He has two kids (Aditya Geddada, Lucian-River Chauhan) and they mean the world to him. Maybe?
Speaking of the world, thanks to his top clearance and years of service, Malik has information that the Earth is undergoing an alien invasion, right now! But instead of big space ships, lasers, and humanoids, these aliens are tiny, bug like parasites. They can enter your body, and go into your brain, taking control of your life, feeding off of you. They want to take over the human race! You can tell if someone has an alien parasite by looking at their eyes, very clearly.
Well, Malik really doesn't want his kids to get taken over, and he wants to protect them at all costs. So he leaves his home to find his kids and take them on a surprise road trip, in order to bring them to safety in the middle of nowhere. The less they are around possibly infected individuals, the better. There he can teach them survival skills that he learned through the military, and maybe they can survive this thing.
Unless. Of course. He is making this all up. Is he? Did he just kidnap his kids, or is he saving them from a very real threat? Guess that is the question here.
Also starring Octavia Spencer, Janina Gavankar, and Rory Cochrane.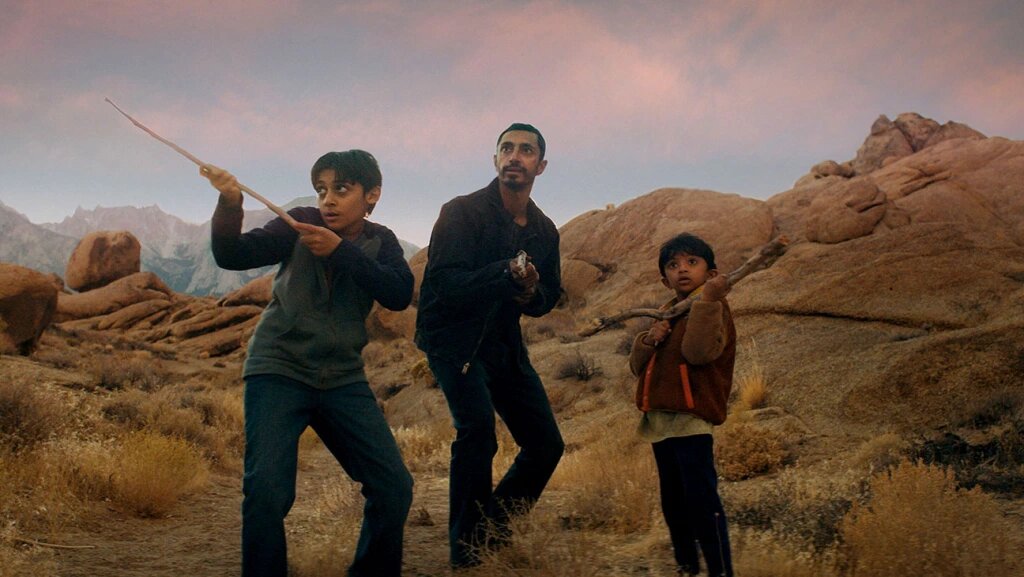 "How do I teach these keeeeds…how to survive an apocalypse?"
You all know me, Gorgon Reviews, and know that movies where a parent tries to do anything to protect their kids really get to me. They tear at my heart strings so easily, it is like taking candy from a baby not being protected by an adult in their life. So of course I am invested in a story about a man trying to react during the opening part of an alien invasion, with classified information not many people would know about.
And yes, I also put that maybe this whole thing was a lie and there are other big issues going on. That is not some sort of spoiler, that is honestly really apparent that it is a potential direction this movie might take. Because if it is early on in an invasion, with parasitic sized creatures invading human host and taking over their lives, anyone making that claim would be seen as crazy and ignored, that is a fact.
This is not a movie that keeps it vague enough the entire time that you will get to the credits and not know if the invasion is happening or not, they make it pretty straightforward certainly by the halfway point. And none of the mystery going away deters from the simple plot though. Of a man, trying to protect his kids. A man who has gone through a lot, knows a lot, and is doing what he thinks is the best thing he can do.
I loved the emotion between Ahmed and the two sons. The younger one was appropriately annoying and acted exactly like I imagined a kid would of his age. The older kid made some surprising decisions, but they were very strange circumstances so I don't think I could relate. I was surprised at some of the action pieces in the second half, especially with the "other brothers" in the small group of abandoned homes. It was a tense scene that helped show us that our main character was very gifted at what he trained to do and also cared about other people and didn't want anyone to get too hurt.
Encounter is unconventional in the story it is telling, but still one worth seeing at least once. And once again, featuring very strong acting from Ahmed in the lead.
4 out of 4.