December 7, 2020
Sound of Metal
Screeching, loud, the most awful noises you have often heard, that is likely the Sound of Metal. Oh, this movie means metal music? Fine.
Screeching, loud, the most awful noises you have often heard. Har har har. Okay, I don't like Metal, but in reality, I just don't like screamo-metal, it does nothing to me, but it does put me to sleep which is strange given how intense it is.
In this film, the Sound of Metal it turns out will mean more than one thing as well, but I won't get into that fact. I will say that it definitely feels like a combination of The Sound of Music and The Sound of Silence, which are famous "sound of" things. I think by the end of all of this, Sound of Metal will and should be as famous as those two as well.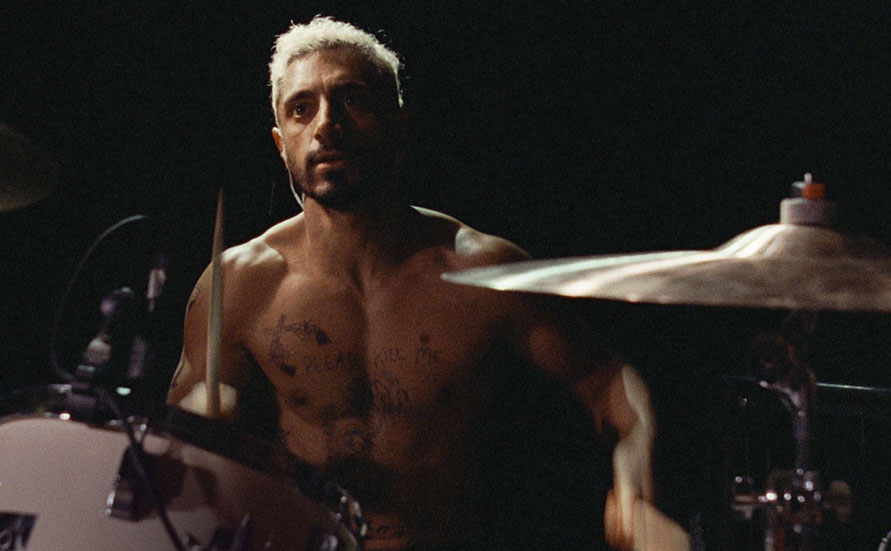 The sound of drums go buhbuhbuhbam.
Ruben (Riz Ahmed) is a metal man, not a robot, just a guy who plays metal. He is a drummer, he goes into clubs, he plays it loud. He is in a band with his girlfriend (Olivia Cooke) of a few years. They live their life in an RV, traveling the US, playing gigs, getting money, and moving on. They are working on making a big name for themselves, and eventually, it might work.
But one day, Ruben wakes up with ear problems that don't seem to go away. He can't hear well. He tries to perform a gig, and it goes like shit, and so he sees a doctor. Apparently his hearing loss is so bad, and getting worse, they suggest he quits rock altogether. He needs to rest his ears before they can properly diagnose it, and stop it from going even lower, before even considering things like cochlear implants.
Another note about Ruben? He is a former addict. Basically all drugs were his drugs, and he has been clean for four years, but this is the type of thing that will cause a man to break, and his normal sponsor can't do much if he can't really hear. So he gets set up in this little out of nowhere place, for addicts, who yes, also happen to be deaf. Joe (Paul Raci) takes him in, to start his process into the deaf community, to learn sign language, even though Ruben doesn't want any aspect of it. He wants the implants. He wants to continue his rock journey with his love (who cannot stay with him for these weeks).
What is a potential rock star to do? Also starring Mathieu Amalric.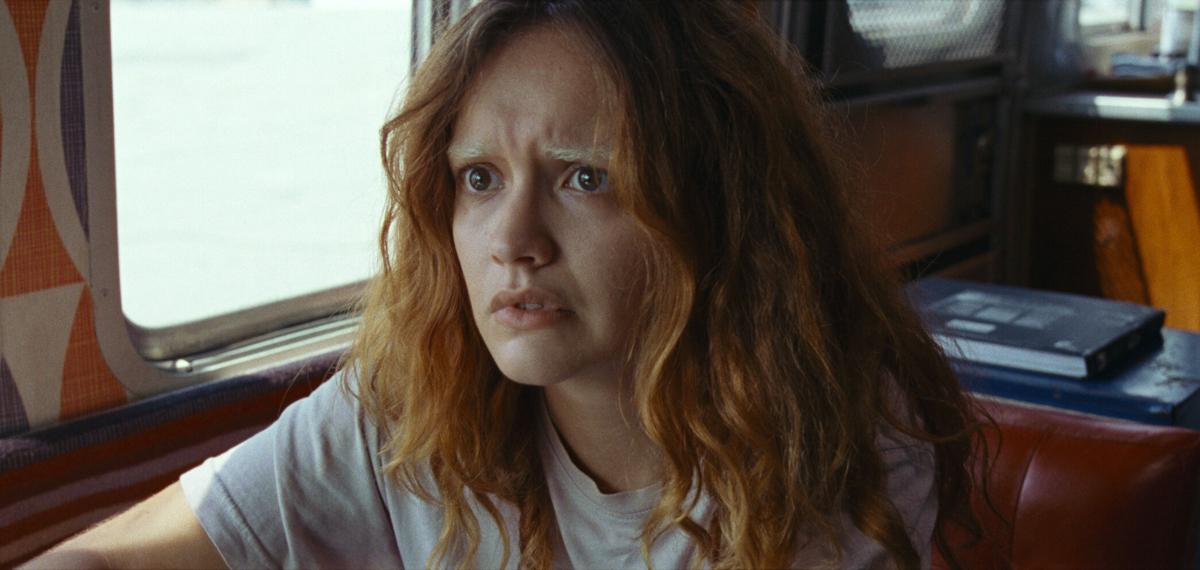 Congrats to the make up team for making Olivia Cooke look extremely homeless.
Sound of Metal is incredible. It gives us a story that isn't done much, if at all, and really drives into the implications of the events around it. Obviously one person losing their hearing, and trying to cope with it, doesn't affect a lot of people besides their band mates and friends/family, but there is a lot going on in Ruben's life and lifestyle that is being uplifted. It is a scary situation for anyone to be in, despite the deaf community being very open and loving community.
In the deaf community, things like cochlear implants have a lot of divisiveness amongst it members, for plenty of fine reasons. This movie doesn't say one choice is good and the other is bad, because that is clearly up to individuals, but the discussions are still heard and the problems that arise from these decisions are still important.
Ahmed gives a wonderful performance, wearing a lot on his face. We still get to hear him speak, but going through his trauma and potentially career ending injury, either caused by his career or something genetic, can change a lot of people. I also enjoyed Cooke, in the limited screen time she was given, and watching her own transformation. Raci was wonderful, and was a great person to lead the commune given his own real life experiences and deaf traits.
I also have to give it up to the sound editing/mixing teams. They let us go through Ahmed's journey with him, more or less, and I love that for the most part sign language when used was not given subtitles.
Sound of Metal is hardcore, well acted, and surely one of the better movies of this year.
4 out of 4.
About The Author
Admin