Before I forget to fit this scene in naturally, please watch this clip from the 2009 film Black Dynamite: here. It is about Little Richard! And so is this documentary.
I have been pretty excited to watch this one as soon as I heard about it. I missed it when it came by for Make Believe Seattle, but thankfully it is also getting released in many cities around the USA, so the opportunity didn't leave me in the dark for too long.
What is not to like and want to learn about Little Richard? A famed musician, who helped invent Rock 'n Roll, who was known for being gay, at a time when he could be jailed just for being black.
I go into this documentary acknowledging that I am pretty dumb on this subject, so I am excited to be enlightened.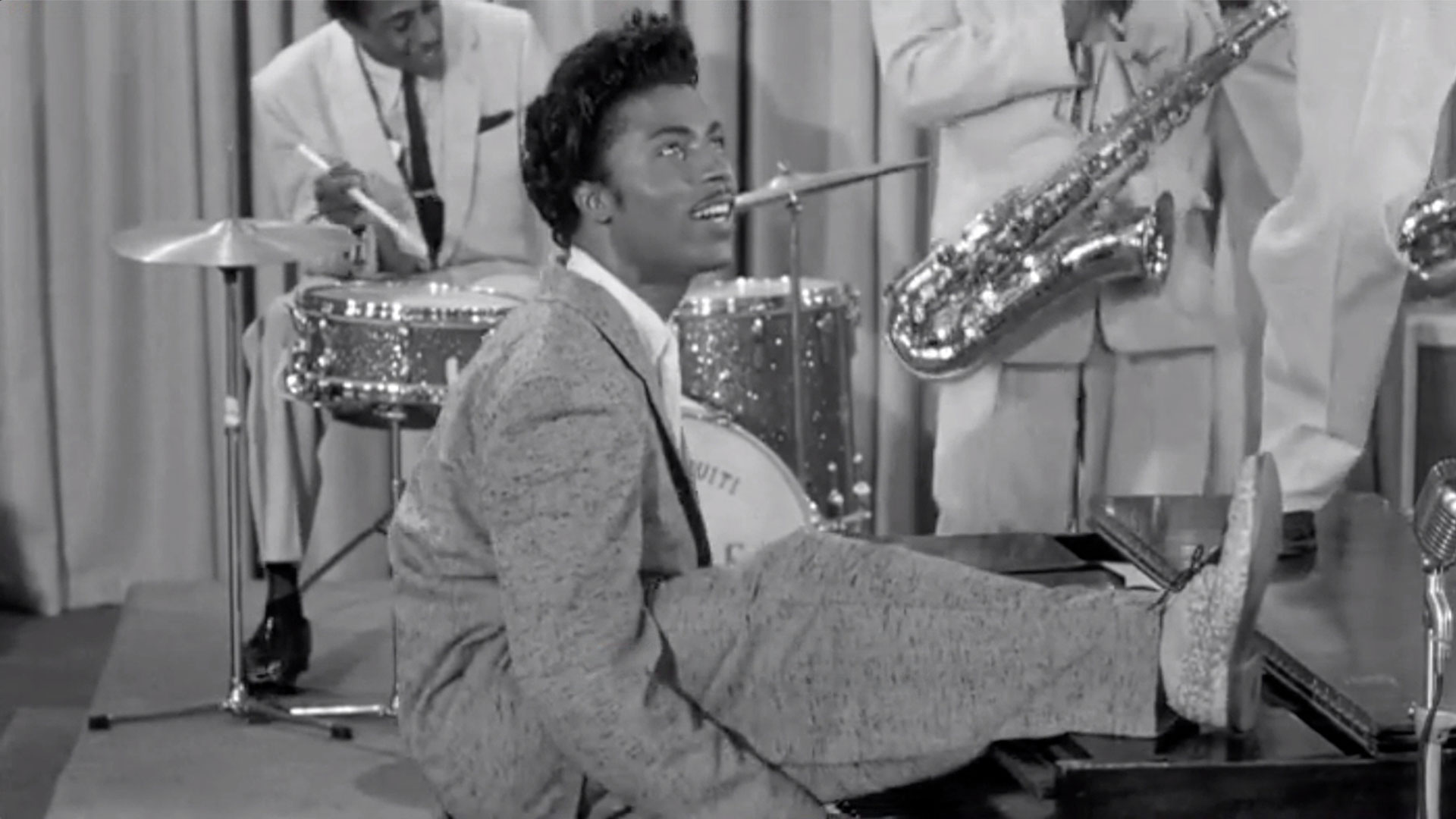 Don't ask me to name more than 1 Little Richard song, please. 
To be fair, I didn't know how open Little Richard was about his sexuality. Specifically, I assumed he had kept things private in that regard, because it was the 1950's. But it wasn't like a big secret. He talked about it in interviews, on the road, on stage, and a lot of places. He was also very fluid, he wouldn't let sexuality stop him from having relationships with whom he wanted to pursue. I mean that in the least creepiest way of saying that.
He was a man living his life the way he wanted to live it.
One of the most exciting things I learned from this documentary were the original lyrics and purpose of the song Tutti Frutti. Which I will not spoil in this review. But obviously you can look that up without the documentary, if you really wanted to know.
There is a lot more to learn about Richard in this documentary, how he got his start, how he kept his success, and the strives he overcame. And honestly, that is about it. I don't think it ever really went on a bigger, deeper dive on the subject. There weren't big hidden secrets uncovered. It was just a lit on the normal level by the end. And hey, that is fine. I did learn some things. I just thought I would get a little bit more by the end as well.
2 out of 4.