September 3, 2019
Unplanned
Ted Cruz likes this movie, Unplanned. Ted Cruz hyped this movie as it came out in theaters. Ted Cruz talked about how wonderful it was to see this very powerful movie early. Ted Cruz encouraged people to see this movie to see the truth about abortion. Ted Cruz was happy to see its numbers. Ted Cruz hyped the movie again when it came out on DVD.
I think it is certain to say that any movie Ted Cruz decides to talk about is pretty damn bad. In at least the last 3-4 years, I haven't seen Ted Cruz talk about any movie, at all, ever, as a regular person or a senator. And he obsessed over this one.
Clearly, Ted Cruz was given some financial incentive for this film.
It is also clear that any movie that Ted Cruz likes is likely a colossal waste of time.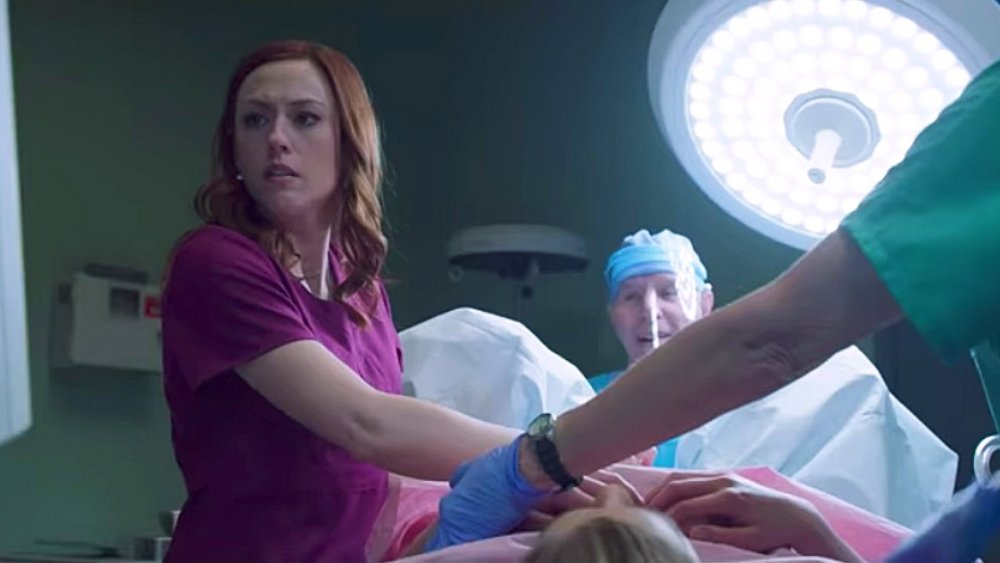 Ted Cruz is just another part of the cog.
You want an abortion movie? Well you got it! This film decides the best thing for it to do is give us part of the ending first, so it can do something graphic, and then give us the long story of her life before then. And in this scene, Abby Johnson (Ashley Bratcher), director of a Planned Parenthood, has to help with an abortion by just holding an Ultrasound. And during the process, she believes the fetus is running away/trying to escape, so she realizes she is terrible and time to quit.
Before that moment though? Abby as a college student always believed in women rights. She actually had two abortions, once from an accident, and the other time from a marriage that ended up not being a good fit and she needed to escape. So she appreciated Planned Parenthood despite apparently everyone in her family being extremely religious and anti-abortion.
So she also decided to volunteer with the company. She walked women from their cars to the doors to not have to deal with the protesters. Eventually she worked her way up, got an official job, then became a counselor to help people decide what to do, and eventually also run the dang facility.
The whole time, her new husband (Brooks Ryan) is incredibly disappointed with her. There is almost never a scene of him just being happy. His religion means that she is wrong and he hates her and is kind of a dick. Not physically. But constantly judging? Definitely a dick.
Oh, and Abby's boss, who is also climbing up the corporate ladder, Cheryl (Robia Scott) is apparently just driven by profits and loves loves love abortions. But Abby got in this job to help women who need it, but prevent them from getting to the abortion step if possible. You know, the mission of Planned Parenthood. to help women at all costs along the way.
And, spoilers, after the beginning scene, and after all this other mess and being judged, Abby quits her jobs and joins a protest group, deciding to also now shout at those women who leave their cars, but use her position of former director to give more credit to her words.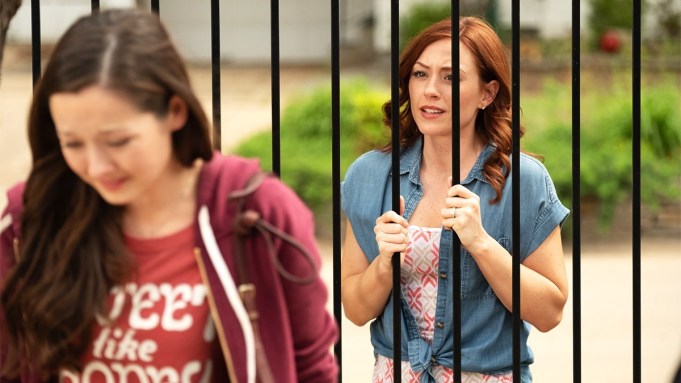 A turncoat, if you will.
In this movie, Planned Parenthood is a big boogeyman of a corporation that is driven to make lots of money. They apparently thrive off of abortions, and the more women who get abortions, the more rich they get, and the more powerful they get. They don't care about women, they care about getting those fetuses out for that paycheck.
They are compared to Big Oil and Pharmacy companies, and driven by huge donors to get this anti-Christian agenda off and running, because of dealing with all of these bad people! And of course the boss character is just a manifestation of all of this. Needs more abortions, needs only loyalty, needs money! And it is ridiculous.
This is all supposed to be a true story. And sure, maybe Abby had a bad boss and attributed things to the whole company? That's fucked up. But the "disasters" shown in this film, the medical emergencies, and whatever, that seem to make it look terrible, also take place over 9 years I think. If that is the case, then it seems like for the most part a nice ship has been run. All companies have hiccups.
I don't want to say Abby Johnson is a terrible person. She was driven to this eventually to societal peer pressure. Besides hearing protesters daily for years, her husband was always extremely disappointed with her, and her parents hated her as well. Of course she'd eventually stop and "see the light". What is messed up is instead of just abandoning it, she tried to use her former authority to convince people it was bad, when really it was just her religious doctrine getting in the way, not her authority and knowledge.
This is an annoying religious film, because 97% of the people who watch it will be those who already are anti-abortion. The other 3% are going to be people who thought it was about something else, or people like me. It won't change a mind, it is just one of the Christian films where Christians stroke their own egos about how right they are to be Christians. A lot more of them are popping up in big amounts lately, but they are not great films, and Ted Cruz is a goddamn idiot.
Wait. No. He is not an idiot. I don't fathom he believes all this. He is just motivated to be on this side, politically and financially (most likely), and so he is running with it. He knows it sucks too. He knows.
0 out of 4.