This film was watched as a part of the Seattle International Film Festival (SIFF).
Oooooh. Love to Love You, Donna Summer. Donna Summer is one of those names I know and recognize, but if you asked me on the spot to name her songs, I would struggle. I just can't remember them. I could tell you she is a Disco Queen, and not much more after that.
But I certainly knew the "Love to Love You, Baby" song. I knew that was Donna Summer. And sure enough, this documentary told me a lot more that I did not expect.
For example. That song was her first US hit, after being around in Europe for a good time, including Germany in their musical scene. The version of Donna Summer that sang that song was like a character she was playing, as someone who never really considered herself as sexy. But most importantly about that song, is I never knew it was over 15 minutes long, released as a single that way, and got popular that way. Holy shit, that is a long song.
The sexiness and moans of the song really just build up over time, and it makes sense that it became a SENSEation. The live versions played at the time, even longer and sexier, led to people ripping off their clothes and touching themselves in concerts? And it became a huge gay anthem and skyrocketed her to fame? And this was the main START of her career? Holy shit, what a boost.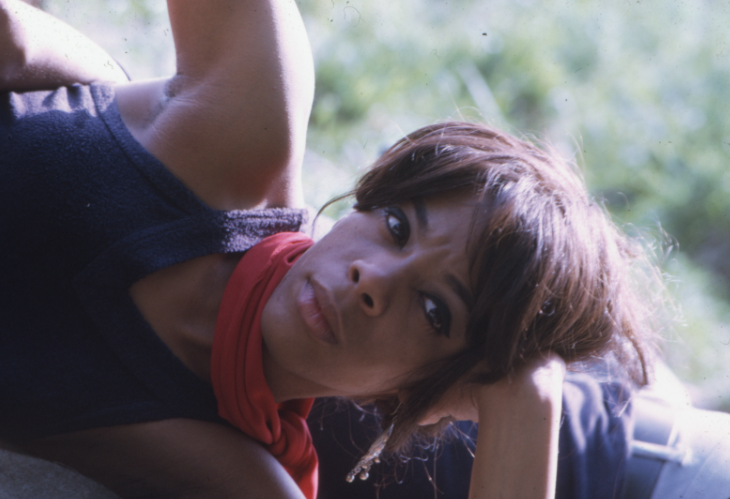 In fact, I'd say more people have heard any of her released songs than have read any one of my reviews. Donna Summers is certainly more successful than me. 
But Dunna Summer performed for a long time. She had a lot of hits. Last Dance, Hot Stuff, She Works Hard for the Money, This Time I Know It's For Real, I feel Love, Bad Girls, and of course MacArthur Park, which got its own Weird Al parody. Disco was dead after the 70's, but She Works Hard for the Money came out in 1983, and she was still producing similar sounds and hits. Nevertheless, she persisted.
Now, the only other point I will talk about briefly, to not spoil, is her decline from fame. When her fans turned on her, based on comments she allegedly said in an interview. Based on when her music became more faith based music, versus what she was known for. And honestly, from my outsider perspective, I understand completely the hate she received from her fanbase from it. She never recovered from it in terms of success again, and it makes sense. I don't fully believe it was a misquote. A tragic fall, that makes sense, from a formerly loved individual.
Now despite it being full of nice sick beats, and even interviews with Giorgio Moroder, which is always a nice surprise to see him pop up. But it is STILL just a documentary about a famous person, with an edge of "but you didn't know the real person beneath the celebrity," which at this point is basically a trope. Of course we don't know Donna Summer the mom, or the college girl, or the grandmother.
And frankly, this documentary brought it up because it is being made by one of her daughters, but it isn't an interesting part of her personality. I learned she is decently funny and an actress at the same time, but other than that, she was great at singing, and had a lot of backing, and got famous, and then lived the rest of her life in the background until she passed.
So once again, I rate a documentary on a celebrity as okay. If you want to learn about her, it is perfect for you. But nothing groundbreaking in this documentary, nothing unusual in its style. Not a must watch unless you want to watch.
2 out of 4.