This film was watched as a part of the Seattle International Film Festival (SIFF). Theater Camp had its Seattle Premier during this festival.
Theater Camp is the type of film I knew almost nothing about but knew I wanted to see it right away. The title gave a lot of it away. And I knew Ben Platt was involved. And technically, I am a very simple man, and that was enough for me.
It turns out, Theater Camp used to be a short on YouTube. But it has been taken off of the platform and now I cannot watch it. Rude. It was under 20 minutes long, I heard it had tons of laughs, and happened relatively early in the Pandemic. But I guess it was good enough to make into a feature length film, and they probably reuse quite a few jokes from the short. So that is probably why it was removed, or else we might not laugh as hard at their film. Poor film studios.
Has "buy every copy of Psycho the book to not ruin the ending" vibes.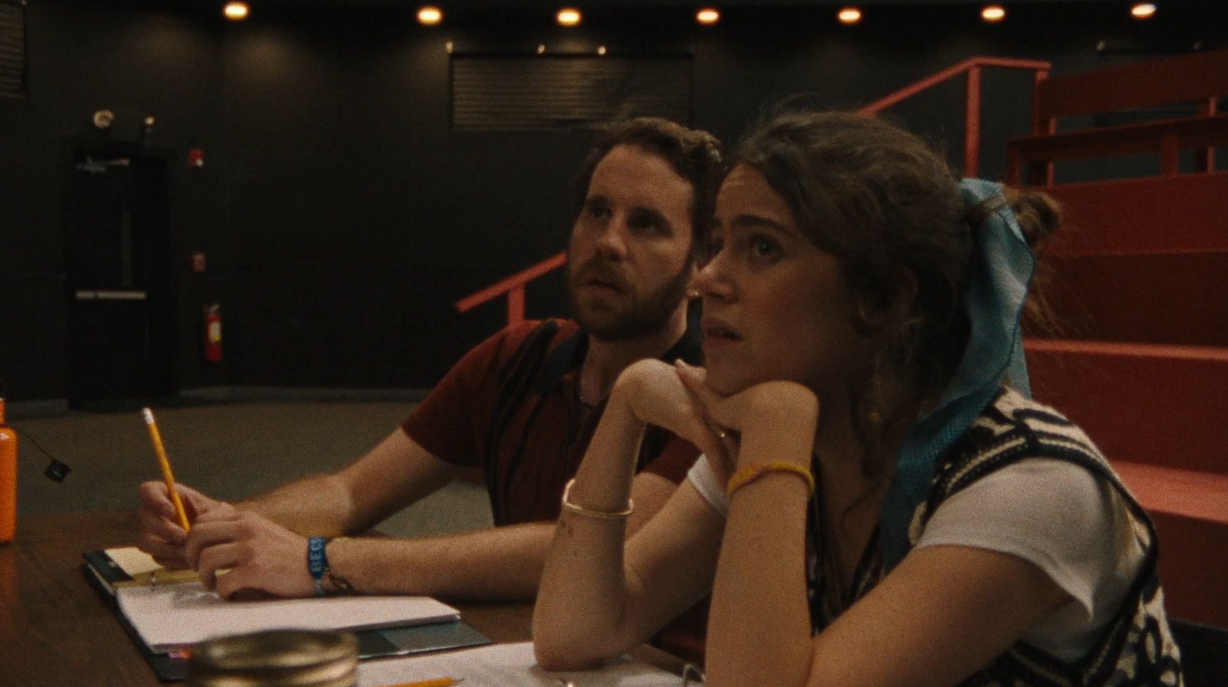 Professional judges of the stage? Well, I am a professional judger of film.
Woo! New year, new crop of students! Joan (Amy Sedaris) and Rita (Caroline Aaron) are seeking out new kids to invite, because they need a full camp, they need donors, because money is tight and it is dire. They don't want to lose the camp that they have had for so long, to give a real safe space to theater kids to finally be themselves. And then? Well, Joan has a seizure and a coma and is out for the count.
But the show and the camp must go on. So Joan's son, Troy (Jimmy Tatro), is going to lead the charge. He says he is a business minded man, even if he doesn't understand the theater camp. And just getting rid of some of the counselors, he can get them maybe in the black again!
Thankfully their main pillar teachers return. Amos (Ben Platt) for acting, Rebecca-Diane (Molly Gordon) for music, Clive (Nathan Lee Graham) for dance, and Gigi (Owen Thiele) for costumes. And a new hire (Ayo Edebiri) for everything else.
And in a year with a lot of changes, they are going to have to put the show of their life on. Or else they might lose the camp and each other.
Also starring Noah Galvin, Jonathan Lengel, Bailee Bonick, Donovan Colan, Patti Harrison, Luke Islam, Kyndra Sanchez, and Alexander Bello. Most of these names will not look familiar, but you might recognize a few talents from 13: The Musical and John Mulaney & the Sack Lunch Bunch.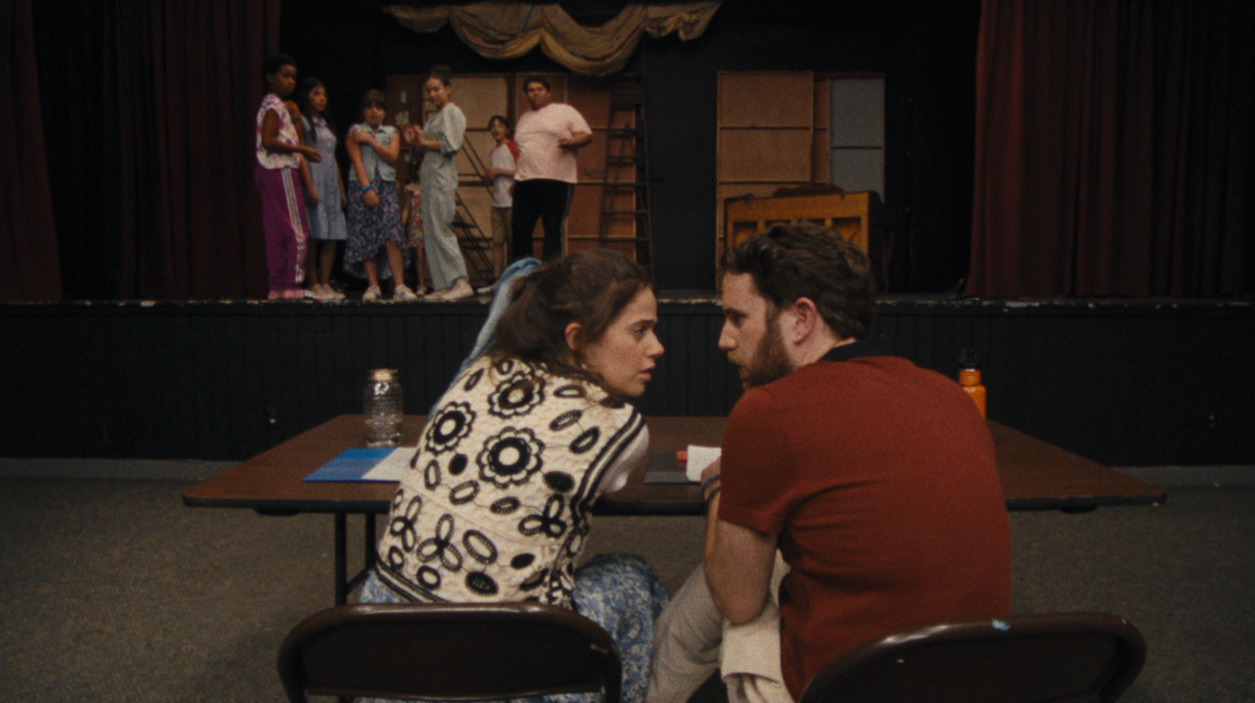 Know what is better than kids acting? Kids acting actually well!
Theater Camp is a mockumentary, which is a genre, frankly, that is not explored enough. It is getting explored a lot more in television, with
The Office
format of characters talking to camera with monologues going on. But in films, it feels like the only ones that exist are the ones directed by
Christopher Guest
, and you know what, he is only one man! So the more people making them, the better. Assuming they are good quality.
And heck on heck, Theater Camp is some good quality.
I laughed throughout this film, and harder at the end. The quirkiness of the characters, albeit exaggerated, are exaggerated in a generally positive way that still somehow reflects the theatrical nature of a "theater kid" or "theater teacher." There are play and musical references. There are song and dance numbers. There is just a lot of extra going on, and I am completely here for it. I do love their commitment to making this a "documentary" as well, with the text from the directors on the screen as one would expect in these situations.
From top to bottom, the cast seems to just get the assignment of this movie, and they go all out. Adults and child actors. Love seeing the little thespians thrive in their natural state.
What started as a fun COVID project (I don't know when it was filmed or whatever, nor do I feel like looking it up), led to what I would call a hilarious romp of a film. And even better yet, one that seemingly cannot become franchised and will just exist as its own bright spot in the world.
4 out of 4.