This film was watched as a part of the Seattle International Film Festival (SIFF). And the King Said, What a Fantastic Machine has its Seattle Premier on Sunday, May 14 2023.
Because trailers nowadays for the most part have no chill, and decide to give away the entire story, I always try to avoid them to the best of my ability. But when you go to movies, they throw them at you before hand, quite rude. It is rare to find a trailer that is exciting without telling you a whole lot about the movie, and that is true about And The King Said, What a Fantastic Machine. So go ahead, give it a look, its fun. I am technically going to give away more of the film in here just by describing it than the official trailer.
What kind of documentary is this about? Well, clearly it is about the camera, and movies in some level.
And sure, in one way, it is telling the history from the first time an image was taken from light particles onto paper, onto moving pictures, and more. It tells of significant events in history, not just when and where they occurred. But why they occurred. What was the output.
What was the whole point of a camera? Well, a scientific tool to record what was in front of it.
But, what about what is around it? What about other angles of reality? What is the purpose of this image, or moving image, and what are they hoping to invoke into the viewer? Are you being deceived?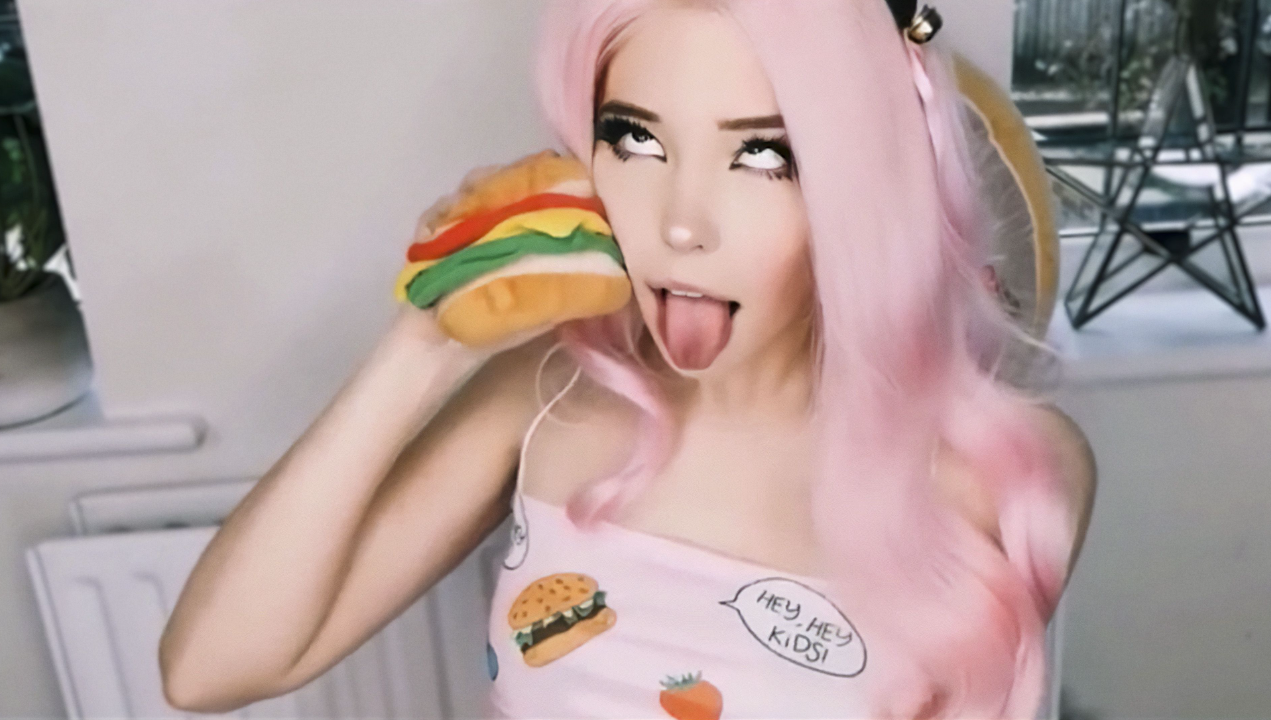 Yes, I know what I was doing with this screen grab. So did she.
Honestly, the tone of the trailer matches the movie perfectly. It isn't just a long history, then silly videos. It is specific moments in time, spread throughout the film, to bring up important changes in the camera and what people did with it. Including deception. And knowing what the image taker looks like in weight of tragedy. Because someone has to be there, to click the button, or at least, some device.
Now, this documentary isn't here to judge you. Or to declare TikTok the enemy of modern society. Or anything like that. It is just noting the events, and noting things recorded, and what people have done with the cameras, and why. The goal of the documentary is to make you aware of these things and really, to implore you to think of these things.
A little thinking about your viewing habits before just zoning out never hurt anyone.
And yes, in fact, it was very weird to watch this in a film festival, my 6th movie in 2 days in theater, with a lot more planned. A movie that is…anti consuming video content? Is it anti-consuming content? Honestly, the questions asked from the film I don't think try to force you to go to a specific outlook. In fact, your current life situations with these objects might affect the way you take the message from the film. Are you being attacked, are you being enlightened, or are you being informed?
And I love a documentary that convey these feelings, with mostly footage already made, and pieced together in a specific way. Now, why did the directors piece it together in this way? Great, great, question.
4 out of 4.