These films were watched as a part of the Seattle International Film Festival (SIFF). I Like Movies is the official CLOSING FILM and has its Seattle Premier on Sunday, May 22 2023. Check out my interview with Chandler Levack here!
Do you like movies? I know I like movies. Hell, I might love them. I might be in love with them, if you ask my wife. But if you like movies, or like the idea of movies, then I got a movie for you.
Have you heard about I Like Movies? It is from Canada! And based on the film title alone, I knew it was the type of film I needed to see, as soon as possible. Describing what it is about is just a waste of time on me. I like movies and want to watch movies about liking movies. If that is wrong, then I don't want to be right.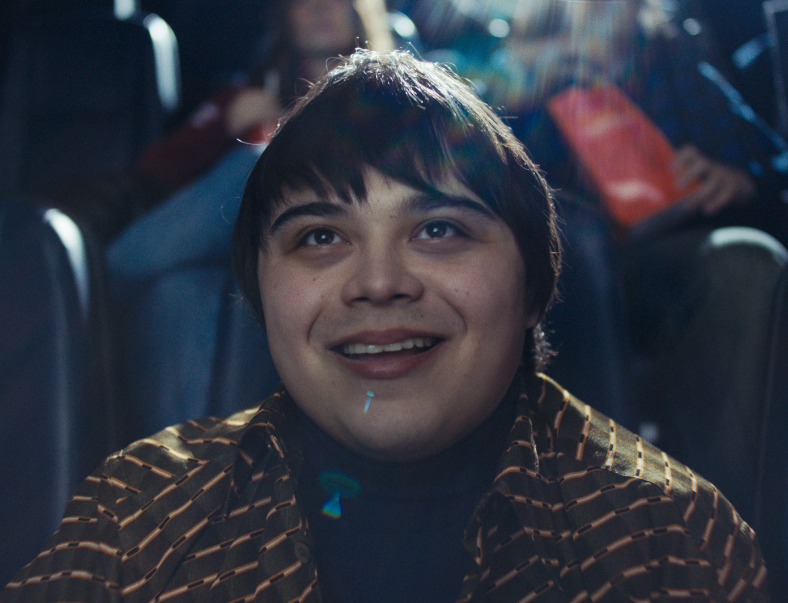 This is just a picture someone took of me in a movie theater, what the hell?
Lawrence Kweller (Isaiah Lehtinen) is a senior in high school, and he knows what he wants in his life. He wants to leave Canada, go to NYU, and join their film program. Then he wants to direct films and become super famous and have love in the world.
But there are a few problems. He is notably not rich, and NYU is expensive. He could just go to a Canadian school and be much better off, but he doesn't want to be a Canadian director. He also doesn't have a lot of experience outside of film classes in his school. He can't even watch every movie he wants to watch. So, he is ready to finally help his future career and he gets a job. At a movie rental store!
Now, not only can he start earning fat stacks of cash to go to school. But he can talk about film with coworkers. With customers. And see more movies (for free!). Things are really looking up for Lawrence. Ain't nothing bad gonna happen to him now.
Also starring Krista Bridges, Percy Hynes White, Alex Ateah, Tavaree Daniel-Simms, and Romina D'Ugo as his boss at work.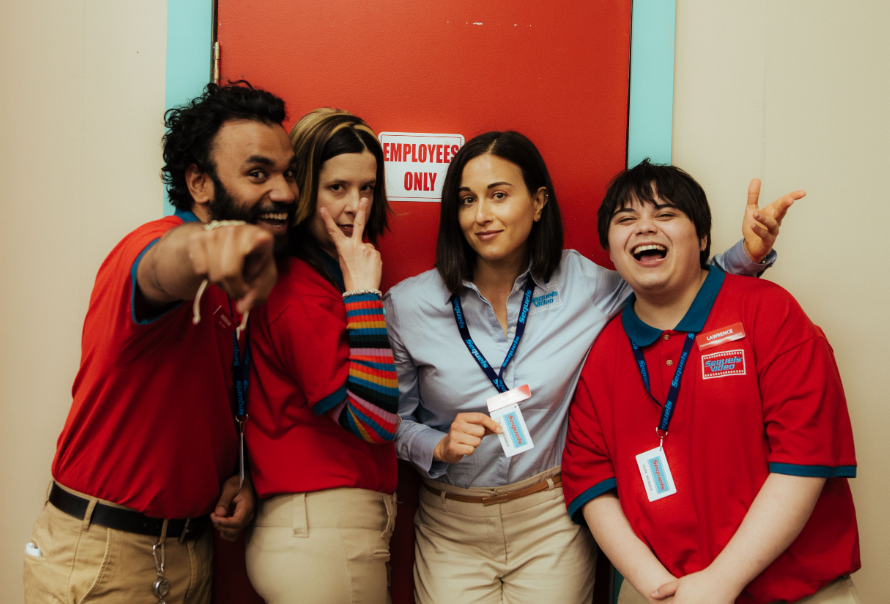 Look at these happy people. Clearly they all want to talk about movies 24/7.
If I had a fear about I Like Movies going into it, is that it would be a movie made for people who were really into movies. And let's be clear, I am fine when that happens! I am into movies, so I will get it, and usually get hyped around it. And while I Like Movies carries that sort of vibe, and it will make plenty of movie references, it is also just a standalone good movie. On its own. Even if you are a normie not already at 250 films for the year (whoops).
What we have in this picture is a main character who will infuriate you and make him love him the next scene. He has some issues, that he has certainly not worked through in any positive way. But yet I understand where he is coming from every time. I understand his best friend, and his boss, and his mother. A film where everyone still feels like a real person, even when some more egregious events happen along the way.
And in general, it also gives me back some of that nostalgia of not just working in a movie rental store, but also being a shopper in a movie rental store. When you had time to choose and there were a finite, yet good amount of options. This is a film that wants you to remember those good times, and maybe even, the bad times you had with these stores and their late fees.
I Like Movies is a simple film, telling a simple story, about a main character who does not like simplicity in the films he watches. He is not here for re-releases of Shrek, he is here for cinema. When it becomes available, it is a movie worth watching in a theater, with others. It isn't just a coming of age story in the like of late 90s coming of age stories. It is about the industry and how it changes people, for better or for worse, the struggles within it, and how despite it all, we keep crawling back towards the movies we love.
4 out of 4.