You can watch my interview with director Jalmari Helander, here!
What is Sisu? Well, look it up, I am not your goddamn parent.
Most reviews of this film are likely going to give the definition of it, and I am being a trend setter by ignoring that, even though by sort of knowing the definition, and the fact that it is a Finnish concept, is kind of important for the plot of this film.
Instead, I will point out that this is director, Jalmari Helander's, third feature film. The first two were Rare Exports: A Christmas Tale and Big Game. The former of which I saw personally over a decade ago on a random rent from Blockbuster, and was blown away by how original the story was, with one of my favorite film endings of that year. Big Game was an interesting film as well, not as great, but had some cool action scenes and was certainly unexpected. Like, you know, having Samuel L. Jackson as the President of the United States.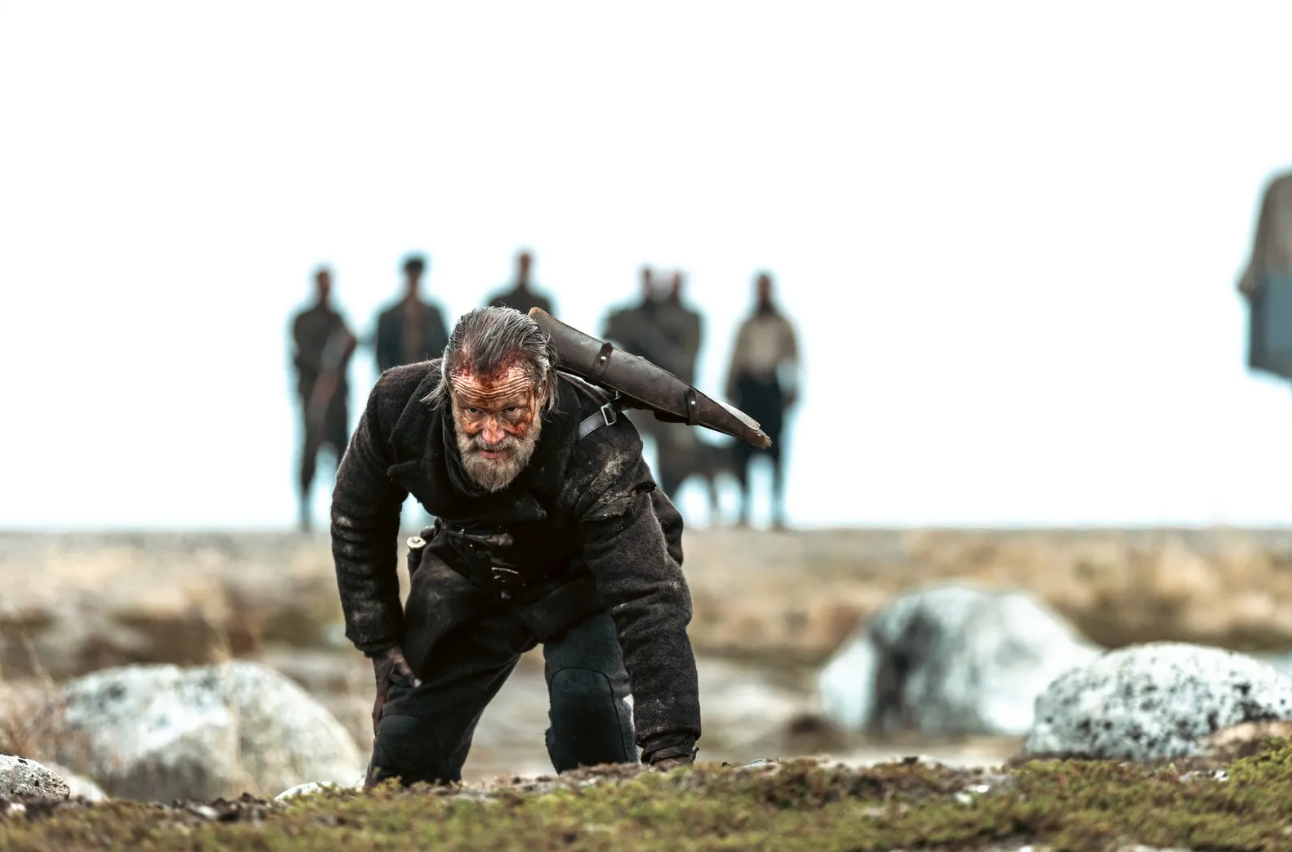 Looks like a few people brought asses to an ass kicking contest. Rookie mistakes.
World War II in Finland was a bit weird. I don't really care to get into all of the specifics on it, because I am certainly not expert, but Finland and Germany were fighting together! Yeah! Does that mean that the Finns liked Nazis? Oh, nope. But, They were being invaded by the Soviet Union during World War II, and didn't like that, and since the Nazi's were also fighting the Soviet Union, they had troops up there too. That is it, they were defending their homeland.
Then, near the end of WWII, Finland signing all of the treaties, had to agree to get the Nazi's out of their country. Which they were going to let them take their time, and run to Norway. But then it still led to a few months of fighting, called the Lapland War. Good times. So yeah, this movie is set in that time.
See, our hero, Aatami (Jorma Tommila), was just existing in the fields with his dog, panning for gold, making a big discovery. Things are looking good for him, but then a gang of Nazi's start to give him shit, so he does what has to be done. Getting revenge on every last Nazi and driving them from his land, so he can take his newly found riches and live that life of luxury he deserves.
Yep, a simple kill the Nazis revenge flick. One man, some women, and a bunch of Krauts.
Also starring Mimosa Willamo, Jack Doolan, and Aksel Hennie.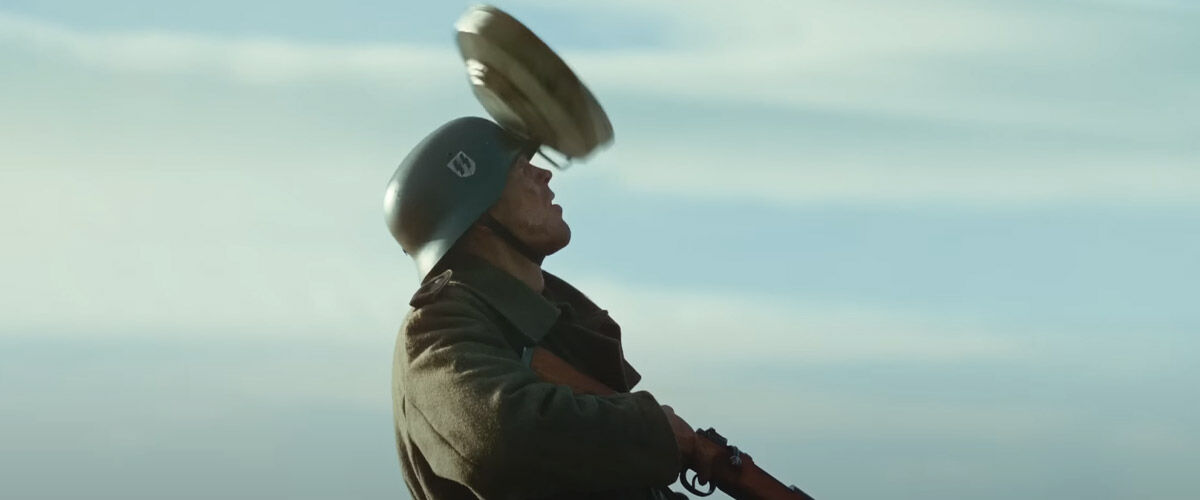 For those who can see this image, yes, this is exactly what it looks like.
Now for those of you who were awesome and saw the interview I posted at the top, you would already know this. But it is clear while watching it as well, that this film is inspired by First Blood. Not the plot itself, but in terms of the action, of one man, in the wilderness, against greater odd forces, after being a special tactical soldier earlier in a war. It shows its influences, and goes to extreme levels.
The director has always been a fan of doing action and big stunts in his films in the past, but this takes it to a new and much higher level. Our one man army is just…on another level of action packed strong. It is so easy to get hyped during the film, broken down into its various chapters and areas. Kill after kill going for more unique and brutal ways. Our hero being a silent but deadly type is certainly a trope, and a welcome one in this movie. It is done mostly in English, outside of a few lines that I assume are in Finnish, which is also a new decision from the director.
For video game reasons, I am biased, but my favorite scene is of course what takes place in the minefield, but the ending is also high up there.
Seeing war movies about different countries is such an interesting experience, as an American. Because sometimes it can be hard to figure out who to really root for, given how history is likely taught in various countries. But this one has the Nazis, the universal bad guys, so it is pretty easy to cheer on our hero displaying Finnish pride and determination, even if we have no ties to the Land of Fin.
Sisu is allegedly hard to define into English, but the film Sisu is easy to define. Amazing and fun.
4 out of 4.