Christmas Break-In seems to be a straight to Netflix movie that they released, without really wanting to let people know it was released.
I only found it accidentally, going deep into one of the genre lists. When I saw it, I was surprised that it carried a 2019 label with it. They didn't put it on any sort of recommended list that I could find. I am not sure how people would know it is there?
Well, based on the description, it would probably pop up for people who searched for Home Alone and were sad to find it not on Netflix. That is my only guess. I also imagine that the list of people looking up Home Alone is relatively high.
"Oh, this is like Home Alone but a school? Fine, that'll do."
It turns out no, it will not do at all!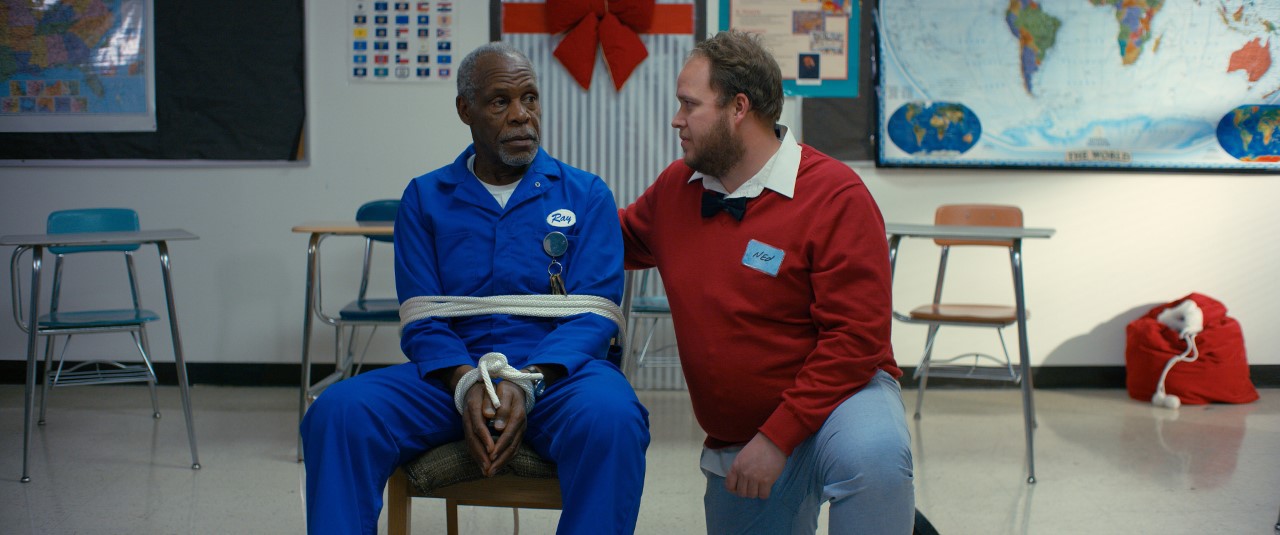 The Red vs Blue series has gotten very realistic.
Izzy (Cameron Seely) wants one thing in her life for Christmas. An electric guitar. She dreams of being a rock star, and she has been taking lessons. The lessons have come from her school's janitor (Danny Glover), who in his free time (and in her class time??) has been teaching her cords.
And you know what? Her parents (Denise Richards, Sean O'Bryan) are totally cool with it too. They are going to get her a guitar the day before Christmas when the local shop has a big big sale. It just happens to be on the same day as a big winter storm coming in, so they have to be right on time.
But apparently, Izzy's parents are extremely forgetful of her all of the time and often forget about plans no matter how hard she reminds them. They will just work work work. What is a rich house without caring parents? So she is left at school, everyone gone, and who should arrive? Why, three criminals (Jake Van Wagoner, Katrina Begin, Douglas Spain) who are looking for shelter overnight after stealing bags of coins from a charity.
Guess she is going to have to hide from them and stop them, while hoping eventually she gets picked up.
Also starring Dawson Ehlke as the caring older brother.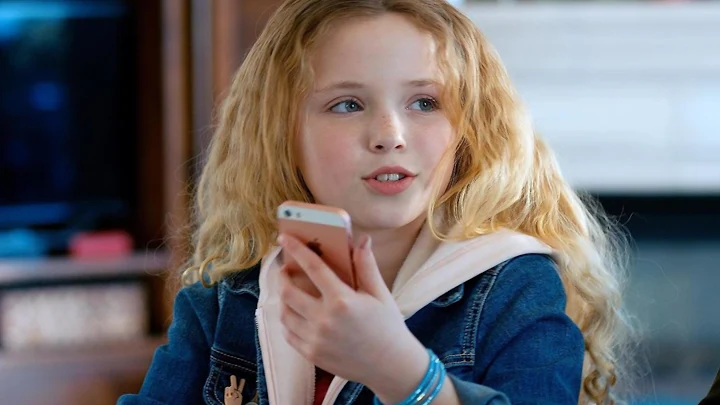 Got a phone, and you are a genius now, eh?
Christmas Break-In would be like Home Alone, if Home Alone had some burglars knock on the door, the kid tell them to go away there's people here, and then the cops arrest them.
It feels like almost nothing happens. It does take forever to just get us to the point in the story, where we have girl and criminals in the school at the same time. It requires a lot of coincidences. Her parents work together in the same building, and both forget? The snow storm hits right then? The criminals were dumb and went the wrong way for awhile? The phone dies? Everyone fucking leaves the school knowing she is sitting there waiting? Unrelated, when the hell does she have time to learn guitar from the janitor during school? I can't imagine they are all fine with her skipping classes so often for that, especially if they are paying the janitor (the only janitor in the whole school) for a different job.
Anyways. Once the criminals get there? She does like, two things. There aren't fun traps, there isn't a lot of ingenuity, there is really basic stuff that wouldn't trick…well, anyone.
And eventually, this ends, the day is saved, and hooray, guitars.
Just a complete waste of a film. They could have made it fun and cool, but they went for pointless and dull.
Lastly, no one would ever believe that Denise Richards and Sean O'Bryan could be married.
0 out of 4.