I was wrong! Recently I released reviews for all of the Disney remakes this year (2019 for you future folk), all together instead of spaced out throughout the week. It was Dumbo, The Lion King, and Aladdin.
Silly me, it looked like only three remakes would occur from Disney in this year. But as Yoda says, there is another.
Lady and the Tramp was probably meant to go to theaters at some point, but they realized it didn´t have as big of a draw as other remakes, and instead decided to just put it out on Disney+ as an opening day movie.
Heck, I saw it up there and for some days just assumed that it was a TV series. Well its out, and here is a damn rushed review.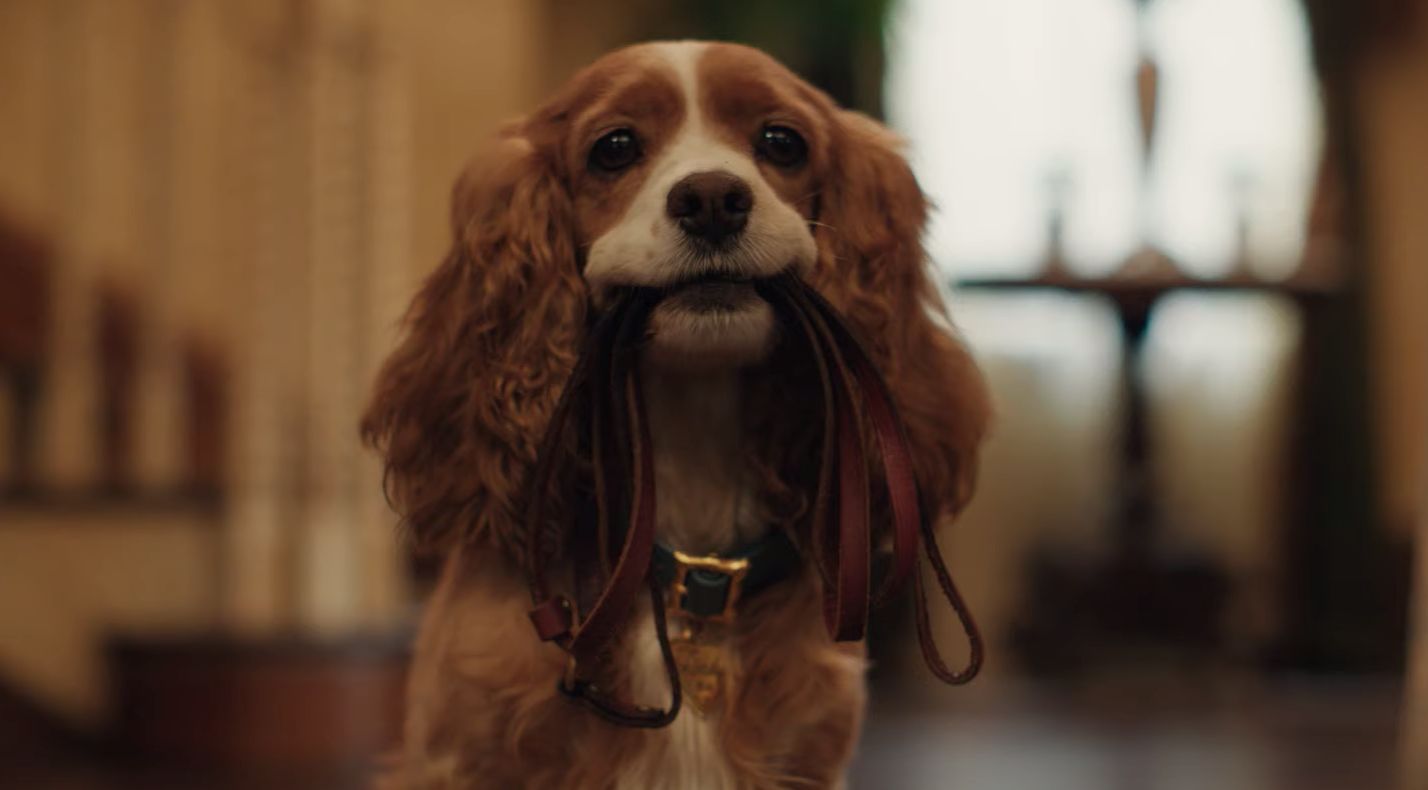 Aww, look at the little puppy. Someone pet her right now!
Jim Dear (Thomas Mann) and Darling (Kiersey Clemons) are an American rich couple living in a nice house/city in the early 1900´s. If I had to guess, I´d say 1920´s or 30´s based on the cars at the time, and no talk of war. No one finds this weird, so let us move on! They also recently got a puppy that they named Lady (Tessa Thompson).
Well Lady has lived a privileged life, hanging with her neighbor dogs (Sam Elliott, Ashley Jensen), getting collars, and nice food. But her owners are pregnant and a baby is on the way. A scrappy dog named Tramp (Justin Theroux) warns her that babies mean bad news for doggies.
Sure enough, it does, because the owners are overwhelmed. Thanks to a trip and some cats and some confusion, Lady finds herself collar-less, and in the big city, having to rely on Tramp to save her from the dogcatcher (Adrian Martinez). This is also where she will learn that even the scrappiest of dogs have good hearts. Just not cats, they suck.
Also starring Yvette Nicole Brown, and the voices of Janelle Monae and Benedict Wong.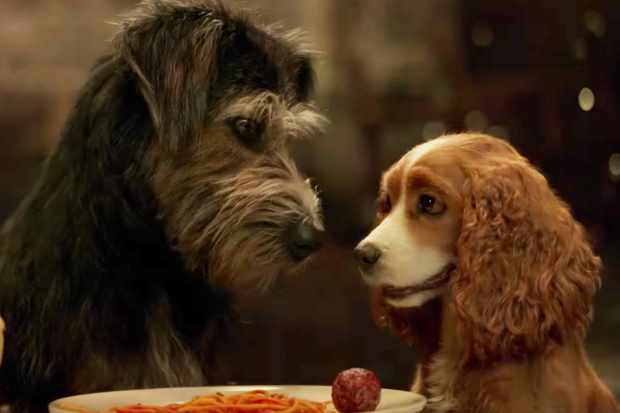 Let´s face it, this is the only reason you are here.
In the original Lady and the Tramp, not a lot happens. It is a product of its time, no one is really too evil. We have a dog catcher, some cats, and a rat. And that is very much true here as well.
There are not many changes from the source material. Jock is now voiced by a woman, whatever. The couple is interracial and the town very diverse, really weird for the time, but again, whatever. They changed the Siamese cats, which makes sense, to two regular cats and they have a very different song. If they had to change one thing, that is the big one. Oh, and there is no Beaver.
So what we have is basically just a regular remake. Nothing fundamentally different, nothing new to offer, just showing it in a new way. And honestly, it looks really great. The CGI pets are all really well done, and the voice acting is not as jarring as it was for The Lion King.
The spaghetti scene was cute and the songs were fine.
I am giving this movie an average review, basically because of how nice it looks. It is not going to blow you away, it does not change the game, and it is not going to get an serious consideration for watching in my own household. But if they had to remake something and not completely make it worse, this is a good way to go about it.
2 out of 4.