It's the circle of life, and fifteen years after The Lion King graced our screens, we are now given a new The Lion King. But there is so much different between the two! You see, the one twenty-five years ago was animated, while this one is…animated differently!
Only one scene had some live action components, and that was in the opening montage of animals, some of the backgrounds were real. That is it. Everything else you couldn't even call a green screen, because it is 100% made on computers.
We just really want you to make sure you don't call this the Live Action version, like a lot of their recent remakes. It is not, it is still animated, and nothing is real anymore anyways.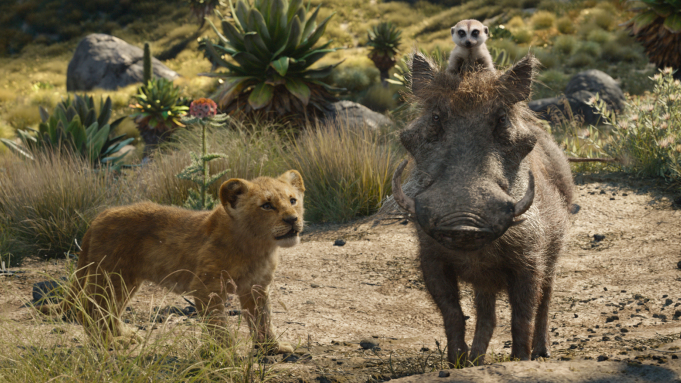 Hakuna my tatas, life is a lie.
Ah good. Simba (Donald Glover) exists. Maybe this time his Uncle Scar (Chiwetel Ejiofor) wont trick him into thinking that he killed his father, Mufasa (James Earl Jones). Oh… Think again!
No, but this time it is different. We have more animals! Like, we got this spiritual one, Rafiki (John Kani) who likes to wait around and draw on his walls. We got Nala (Beyoncé) who likes to wrestle, we got super mad Zazu (John Oliver) just trying to give advice, we got Sarabi (Alfre Woodard), mad that her husband had to go and get dead. Okay a lot of that is the same.
Uhhhh, we got Timon (Billy Eichner) and Pumbaa (Seth Rogen), and they like to relax, but this time more animals in the oasis have words too!
Oh, oh, oh, the real difference. None of our hyenas are unable to speak! Yeah that's it. Nailed it.
Also featuring the voices of Chance the Rapper, Eric André, Florence Kasumba, JD McCray, Keegan-Michael Key, Penny Johnson Jerald, and Shahadi Wright Joseph.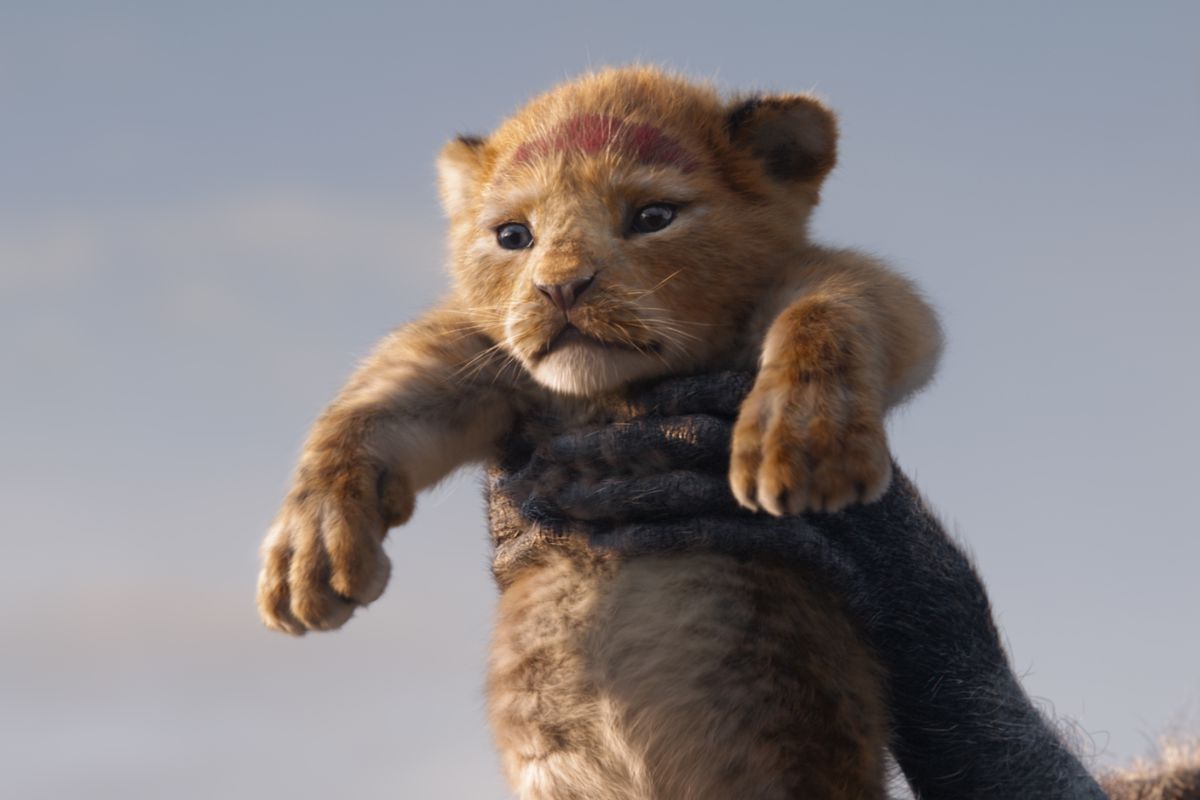 "Shit, I was brought into this world just for this?" – Simba, probably.
Let's take something people like, bring it back again, and make it worse, while also technically improving it. Because sure, the animals looked very realistic, which is what they were going for. Technology sure is wonderful.
And the realistic animals is also the cause of all of the other problems in this movie.
Because they are so realistic, having them talk looks awkward. And more awkward than talking animal films like Homeward Bound, because in Homeward Bound, they didn't try to match words to their mouth movement, they just put voice overs. Watching the animals talk is distracting and downright wrong. The animals don't have emotions on their faces either, so when the voice actors ATTEMPT to give emotion, then it is seemingly lost and wasted.
I do say attempt, because honestly, most of the voice acting was phoned in. People coming from the movie usually talk about Eichner and Rogen being the stars, because at least they are funny. Everyone else is super serious all the time. Sure, there are dark moments, but many characters provide laughs in the original.
However, even Rogen falls short for me, because his singing is terrible. I can't enjoy Hakuna Matata when Rogen is bringing it down. Poor Eichner, actually singing well. Speaking of songs, whatever they did to Be Prepared will forever be seen as one of the biggest mistakes int his films history.
Now, what I am most disappointed about is this movie added almost 30 minutes of material, so I figured we'd get expanded characters. All we really got expanded was Sarabi, and that is barely. We still have a whole trove of lionesses that are just background, and still only three hyenas. No new animals to speak of and introduce as characters.
The only little bit of reprieve we get is in the oasis, where finally some random animals are also talking and adding in words, especially during the grub scene. How do we not have more of that?! It is so easy to do, and plus, more goddamn toys to sell.
Instead we got a movie with worse music, worse voice acting, technically better animation, but a lot less heart.
1 out of 4.