Out of all of the Disney remakes this year, I think Aladdin got the worst rap before it came out. Specifically, no rap at all. Didn't Will Smith used to make a song before starring in movies? I want the 90's back. (The 90's that gave us the Aladdin original).
The people did not like Smith as the Genie. But he had the impossible task of doing what Robin Williams did, in live action with graphics, and not just voice acting. And Williams was crazy good at what he needed to do.
I think a lot of hate came from people who knew nothing of the Broadway version of Aladdin that already existed, where the Genie was typically played by a black man and done in a way like Smith is likely to do.
And hate by people who don't know about Broadway is hate we can ignore.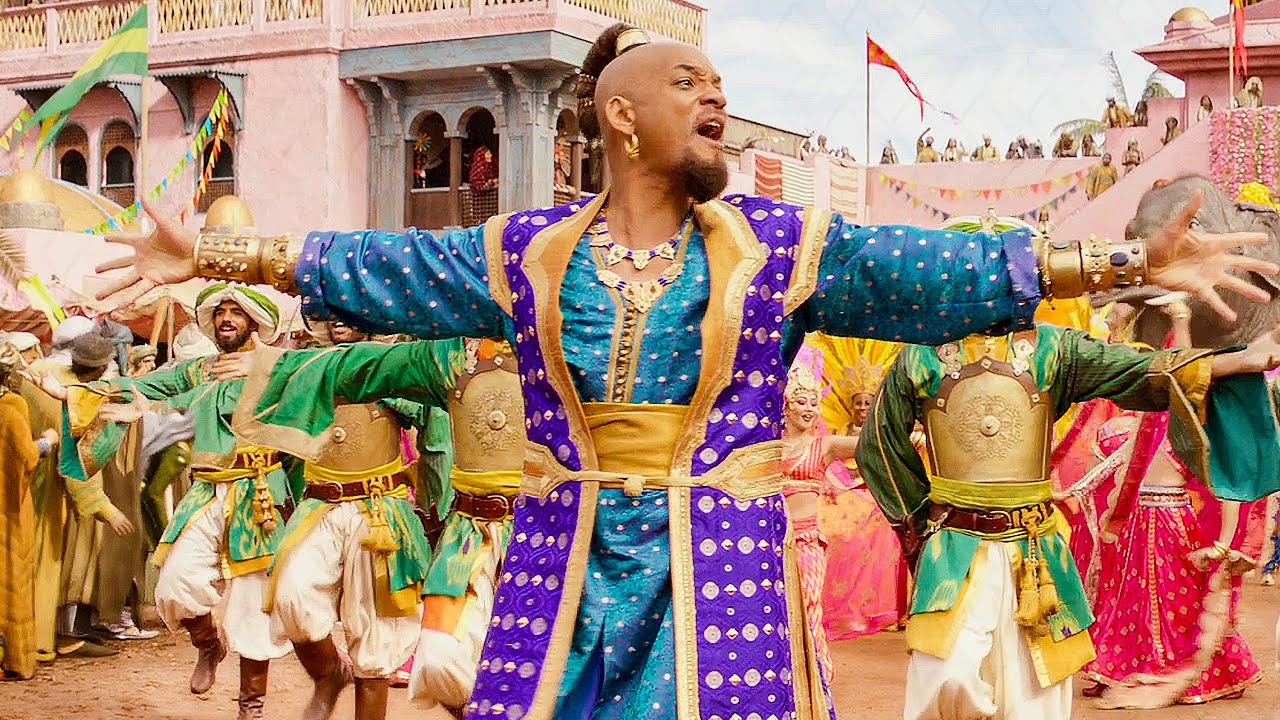 This is Smith, ignoring the haters.
Prince Ali, mighty as he, and technically not real. Because that's not how this story starts.
Instead, we have a street rat named Aladdin (Mena Massoud) with his monkey, Abu. They steal, they give to the poor, and they live lavishly in the city in secret. Well, not rich, but the sites are sweet.
One day, he meets a princess in disguise, Jasmine (Naomi Scott) and they hit it off. He doesn't know she is a princess though, and it is a surprise to him when he finds that out in the palace! Well, this also gets him arrested, led by the royal vizier, Jafar (Marwan Kenzari), who really just wants to use him to steal a magical lamp from a fucking tiger head sand cave. Whoa.
Anyways, lot of crazy stuff started happening. A genie in a lamp (Will Smith), wishes, and trying to pretend to be a prince to get with a pretty and smart lady. Oh yeah, magic, and lies, and singing.
Also starring Nasim Pedrad, Billy Magnussen, Numan Acar, and Navid Negahban.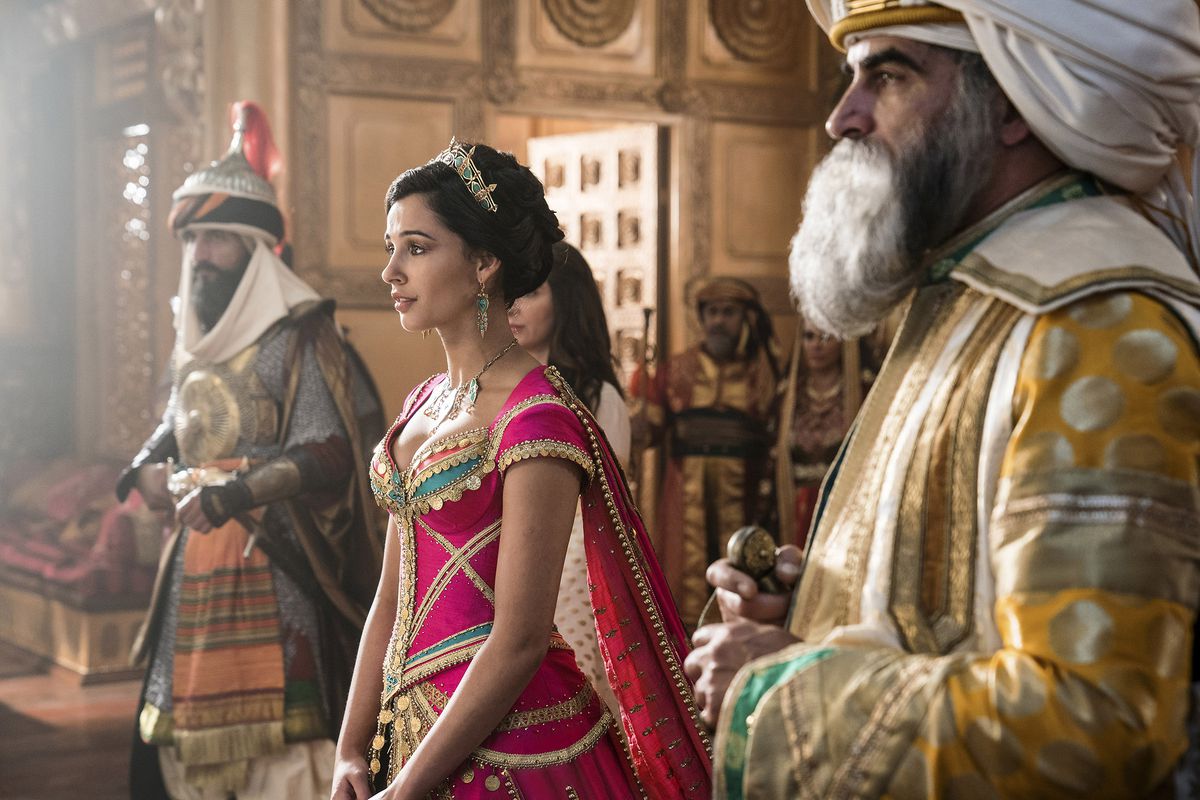 This whole knew world has a lot of beards!
With remakes, we are allowed to compare to the originals. This has all of the songs from the original, plus about 2 more given specifically to Jasmine. This film does a great job of expanding Jasmine. In the cartoon, Jasmine feels trapped and then uses her body to help defeat Jafar as a distraction. In this film, she is seen as smarter, wanting to get out, but also doing a lot more shit on her own. She tries to take the lamp, causes more distractions, and just makes sure everyone knows she is here to kick ass. Jasmine is much improved in this version.
Another plus is the Genie. He isn't improved, but he is different and still fun. The references are nice, the jokes and callbacks work, and he is a fresh face in this film.
Unfortunately, the rest of our leads aren't as great. Massoud never seems to capture the thrills of the cartoon or whimsy, although I did laugh at his jam jokes. Jafar is so much worse than the cartoon. He barely feels conniving and never that threatening. Iago is completely pointless in this one. The Sultan is really just a body.
The city and palace are full of color, but also seem to feel like cheap imitations. They feel and act like a movie study, and don't reach any level of realism I'd expect with those Disney budgets. It looks like something they could have made for a TV movie.
Overall, it could have been a lot better. It didn't have to feel rushed or so fake. It could have made the male leads like, better or at least as good as the cartoon. But the improvements to Jasmine and extra songs are worth admission alone and the best Disney remake of the year.
2 out of 4.