Oh man this movie was sooooo saddd. AGGHHHH. And depressing. I cried. I did. Very good. Here are some jokes to take my mind off of it.
The Road, obviously, is loosely based off of Jack Kerouac's life (and his most famous work, On The Road). Viggo Mortensen plays for the second time a brilliant role as a man slowly turning into a zombie.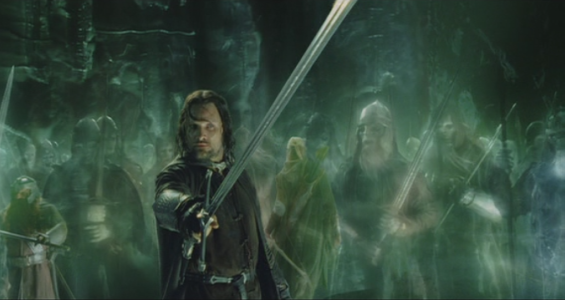 I am pretty sure that is what is going on in this scene.
I heard they were going to make a book based off of this movie, but I hope it doesn't blow like the last book they made after the other successful Viggo movie. That one with the hobbits. History of Violence I believe was based off of real life events though as well, because, you know, it was history.
But seriously. This movie was great, despite the depressing state of everything. Bring tissues. Check it out. It is a post apocalyptic movie, where despite knowing stuff is about to go down, Viggo and his wife still have a child. Viggo believes it to be his duty to still have a child to help the world through these times, while his wife doesn't agree, thinking it will just hurt them in the end. Parts of the story is told through flashback, before the child, and his early days when they lived in a house, and the rest is between Viggo and his son as they attempt to travel and survive in this world gone mad. You get to see what people will do in order to survive and protect the ones they love, passing many many moral boundaries.
4 out of 4.