Sexual harassment in the workplace should never be tolerated or allowed (or anywhere, of course). And yet, the idea has always persisted and continues to be found out. It must fucking suck.
With the amount of people in positions of power, for hiring and raises, being men who feel like they can do anything without punishment (because they have already been doing it for so long), it creates a scary life to be in for those who get pushed around by these men.
Bombshell is about one of the first big news stories that came out, involving highly famous names and individuals, including those who were less famous but very powerful. This is not just Stan down the hallway. This is people who helped make and produce billions.
And it turns out this bigger moment, which helped spur on and really start the #MeToo movement, started at Fox News.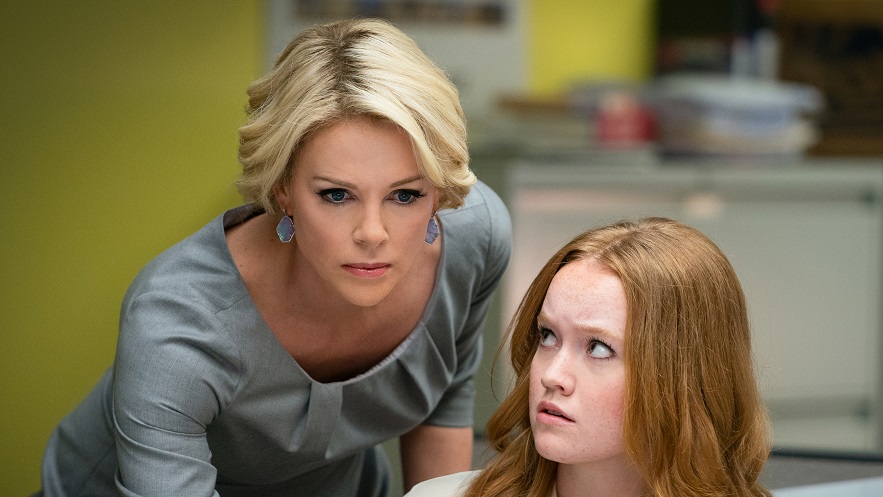 Fair and Balanced doesn´t mean a damn thing in those doors.
Megyn Kelly (
Charlize Theron
) of Fox News fame, had a bone to pick with Republican candidate for President Donald J. Trump. He hated women, despised them, it was clear, so she wanted to ask him a question about that fact, with lots of quotes to back it up. And she was ignored, but more importantly, the rabid trolls of his fan base turned on him. That was odd. He wasn't even likely to get the nomination, she just wanted to bring him down a peg.
It turns out a lot of the Fox News fan base liked Trump the most. And that was the beginning of the end for her career there. And it is all thanks to Gretchen Carlson (Nicole Kidman) who is about to sue Robert Ailes (John Lithgow). He has been sexually harassing women for years for women to move up the ladder at their network, and even for those who resisted, he still was mean and cruel to them for years. Even Kelly.
And during the investigation, Margot Robbie plays a fictional newer hire, who is just starting to get the stares and attention of the man on the 2nd floor.
Also starring quite a few more people. Like Richard Kind, Josh Lawson, Malcolm McDowell, Connie Britton, Ben Lawson, Kate McKinnon, Allison Janney, D'Arcy Carden, Tricia Helfer, Mark Duplass, Jennifer Morrison, Alice Eve, and Brigette Lundy-Paine.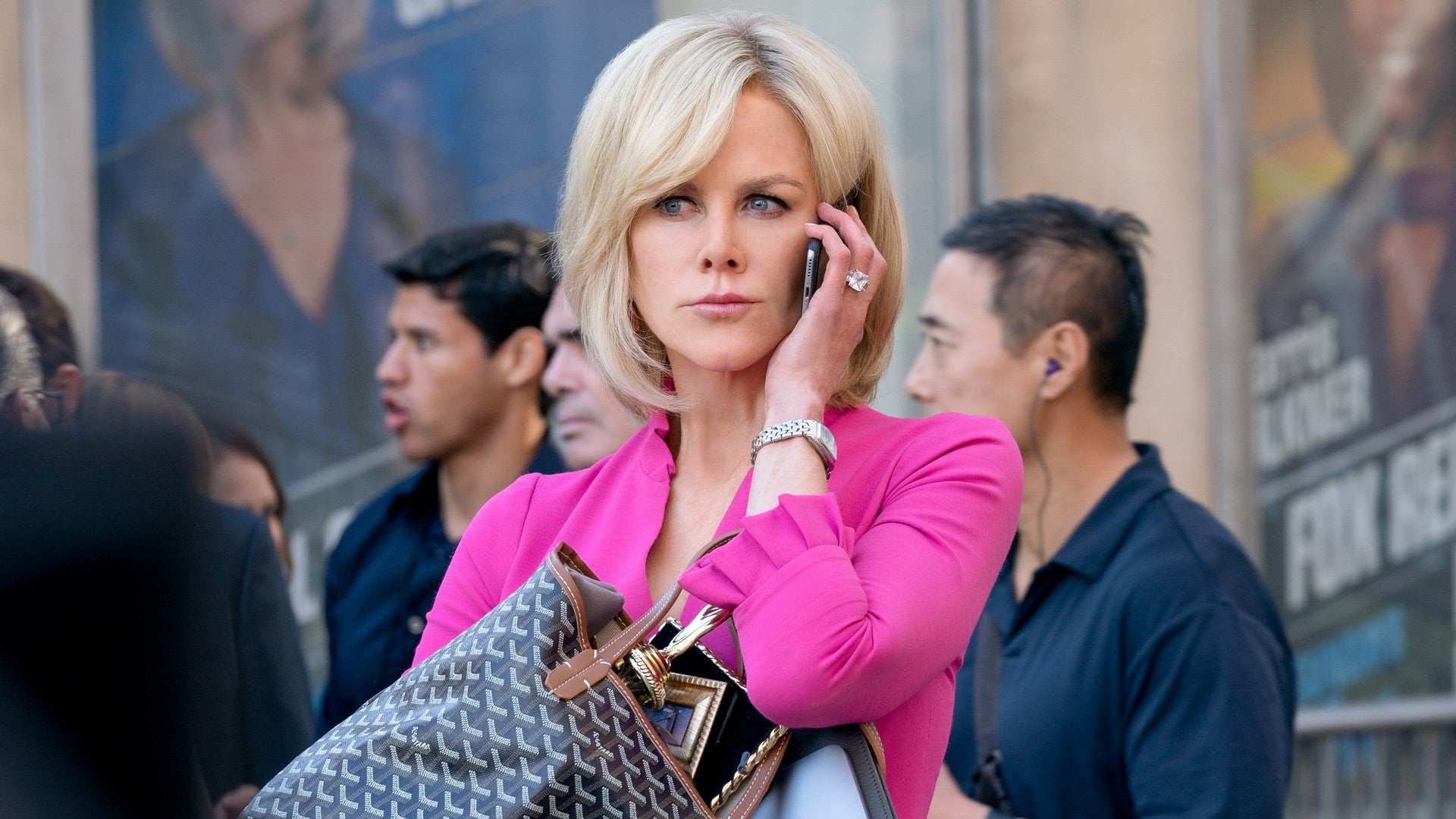 You go girl, bring down the empire.
Before watching Bombshell, I wondered if this movie would be this years The Big Short or maybe even Spotlight. Both true stories, both deal with big issues in very different ways. And since this movie involved a lot of breaking the fourth wall early on to set up the scene, and quick cuts, zoom ins to faces, or whatever. A really frantic film.
And yet, given the subject matter, the real situations of sexual assault, women coming forward by the droves to talk about how they were treated by a few men in power. To think this movie mostly talks just about Ailes, and only hints at the Bill O'Reilly sexual scandals that also occurred and came out around the same time.
Bombshell is a combination of both films. I laughed quite a few times, and I cried at least twice. Robbie admitting to her friend about what she did for the man broke me down, and watching an earlier first meeting scene with him was incredibly uncomfortable.
I hated this film for telling the truth and it hurt me in my core. This film is incredibly triggering, and also important at the same time.
The fact that this takes place at Fox News is a really central aspect of this story. The channel itself is pure, conservative trash, and not really news. We all know that. But that does not mean that people there are all bad people and deserve to be sexually assaulted. No one does. These big names have hurt others over and over again with their words in a quest for ratings and fame. And we can also agree what happened to them should not be tolerated.
4 out of 4.