Anna Kendrick movie tracker #3? Yeah, this is number 3 for the year. Unless I post it before Mr. Right like a jackass. This is the second of the three that is also straight to DVD, what fun!
However, Ms. Kendrick isn't the focus of the film. She is technically just a side character, in a handful of scenes, and not super relevant to the plot. She is all over the cover of Get A Job though.
Oh yeah, this is supposed to be me talking about the movie. I have no idea what Get A Job is about going into it, but damn it, I surely had some pretty dang obvious guesses.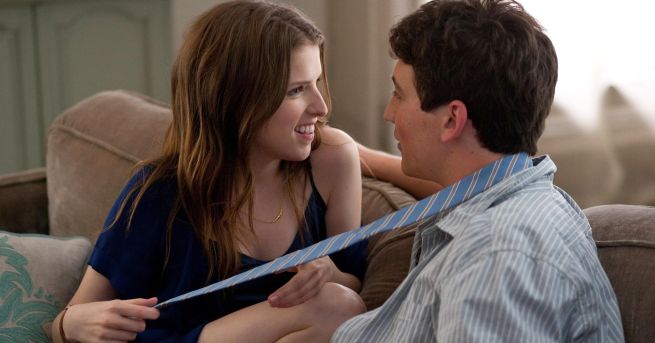 The over/under for hearing the term Millennials is 15.
This movie is actually about Will Davis (Miles Davis), well known slacker and pothead. Well, only the occasional bong stuff. He is about to get hired at a shitty internet clickbait journalism site, so he is celebrating with his dad (Bryan Cranston) and girlfriend (Anna Kendrick). His dad gives him some money, finally ready for his son to be a man and need no more handouts.
But of course, day one into the job he is fired. Right as he walks into the door, they couldn't hire like they thought they could. He lives with a group of guys, not his girlfriend. Charlie (Nicholas Braun), a slacker who is getting a job as a chemistry teacher somehow. Ethan (Christopher Mintz-Plasse), a slacker who is making an app to help stalk people. And Luke (Brandon T. Jackson), a slightly harder working slacker who is getting a job as a stock broker!
Yay jobs for everyone. Except for Will. And for Will's dad, who also loses his job despite being with the company forever. Shit, being unemployed is hard, especially in today's world. Thankfully, Will gets a job that eventually matches his passions, making videos for some corporate company. His boss (Marcia Gay Harden) hates him, the bosses boss (Bruce Davison) likes him, and the other kind of boss (Alison Brie) wants his body, but hey, money is money. And I guess, really, this movie is just about getting jobs in this day and age and the struggles they bring.
Also featuring in smaller roles, Greg Germann, John C. McGinley, Jorge Garcia, and John Cho.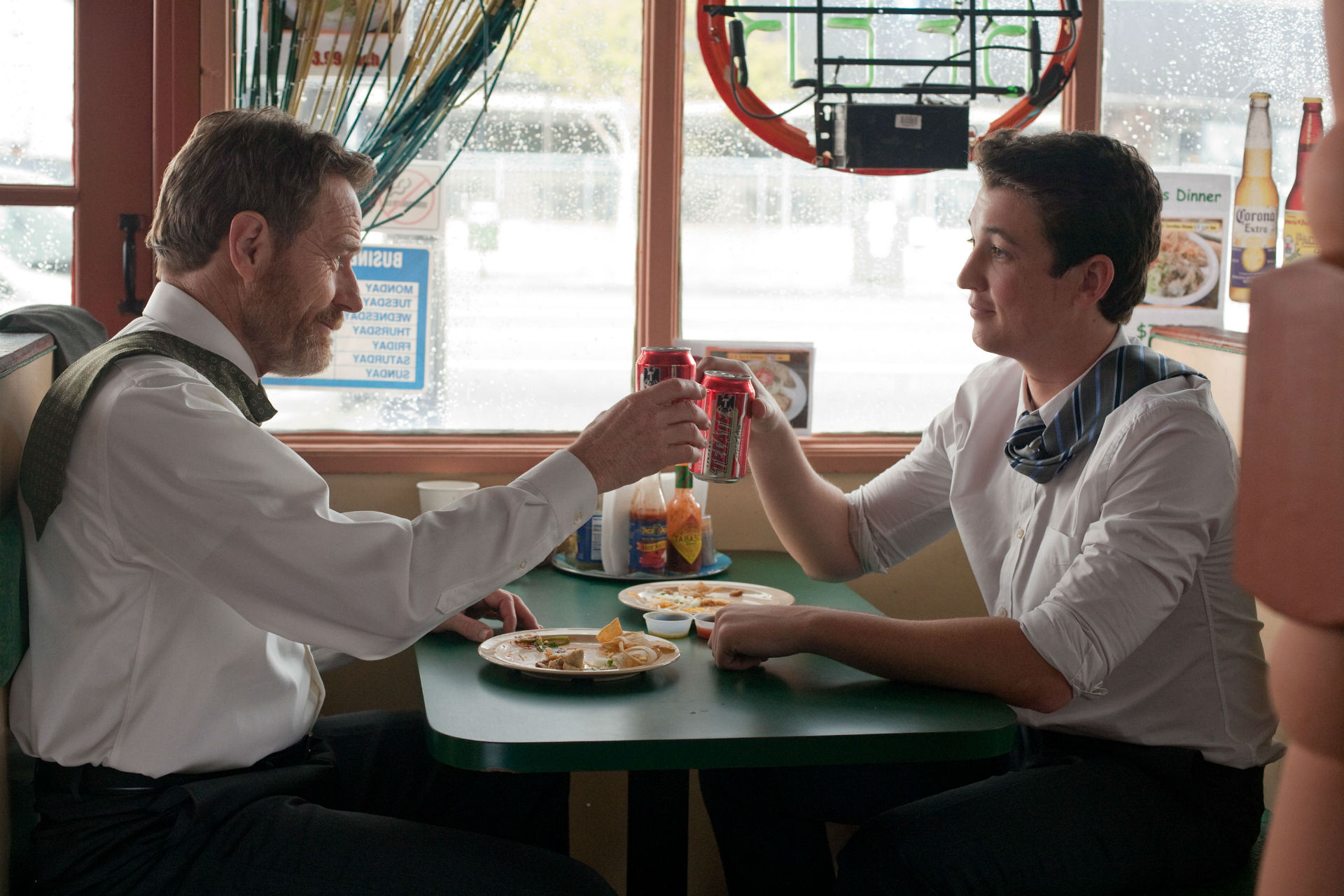 Corporate jobs means ties. Ties get in the way of food. Corporate jobs hate food.
I expected Get A Job to be a completely shit movie. And honestly, on some levels, it is still that film. It is mostly an incredibly pointless story. It is simple, basic, and more synonyms. The only thing that can possibly make this a worthwhile film experience is if the comedy is on point.
And you know what? It barely reached a good enough level at that. Davis' character isn't very funny, being our lead. Cranston is giving a few amusing moments, but he also basically plays a straight man this time around. All of the humor that actually interested me in this movie came from Braun and Jackson. For whatever reason, I found the chemistry/coaching plot from Braun to be almost hysterical. I didn't giggle out of my seats, but I definitely tittered. Jackson's scenes, especially with McGinley were a nice change of pace. Higher energy and a bit stressful.
Everything else you can practically ignore. The main plot line is meh. Kendrick is barely in the film. Mintz-Plasse's plot is pretty shitty.
No one will ever watch this movie and change their life from it. No one will probably really watch this movie over ten times in their life. But for whatever reason, two side character plots just really clicked with me and put this film into mediocre territory.
2 out of 4.