January 12, 2018
The Killing of a Sacred Deer
I am frequently reminded that I should be watching more of Yorgos Lanthimos's movies. And not just because he is a guy who keeps bringing some out.
My first experience with his film was The Lobster a year ago and it definitely was an experience. I hadn't seen any of his previous work, but The Lobster was so far out there that I knew this was a director who wanted to do his own thing and not give a shit about what people thought about it. This is the same thought that Terrence Malick must have, but I don't like his work.
And now he has The Killing of a Sacred Deer, which is wonderful on its own thanks to the trailers. They told me nothing about the movie, but it was visually sexy and clearly different from The Lobster at the same time.
I really should get around to watching Dogtooth, but he has another movie coming out next year, so we will see if it ever happens.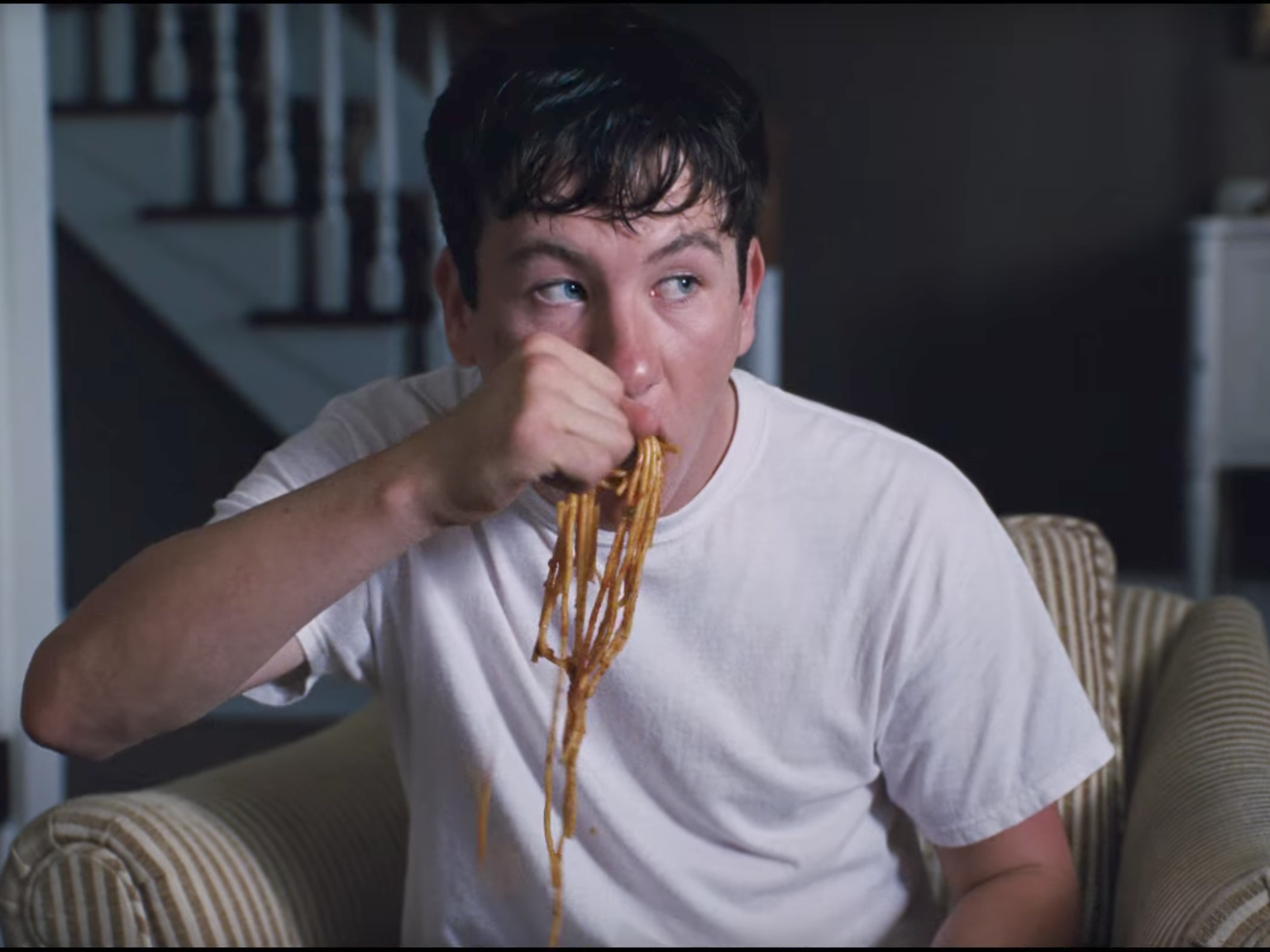 Damn right you eat that spaghetti now. Don't want it falling out of your pockets later.
Steven Murphy (Colin Farrell) is a really good surgeon. Well, most surgeons are good. I only assume he is good because he is rich, and surgeons are generally rich after they pay off those loans. He has a wife (Nicole Kidman) and two kids (Raffey Cassidy, Sunny Suljic), the typical American household and life. Everything is going so swell.
Steven is also friends with some boy named Martin (Barry Keoghan), who is older than his kids. Martin is a bit slower developmentally, but he lives with his mom only. He had a dad, but the dad died several years ago in a car crash, and Steven has been sort of a mentor to Martin ever since.
But Steven starts to act a bit stranger than normal, and he has already been a strange kid. After introducing Steven to his family, strange events start to occur to his family. A paralyzation affects his son so that he cannot walk and all of the big fancy doctor tests cannot tell them why. That is only the beginning of the problems that affect their family and it seems to have to do with Martin. But why? Why is the big question.
Also starring Alicia Silverstone and Bill Camp.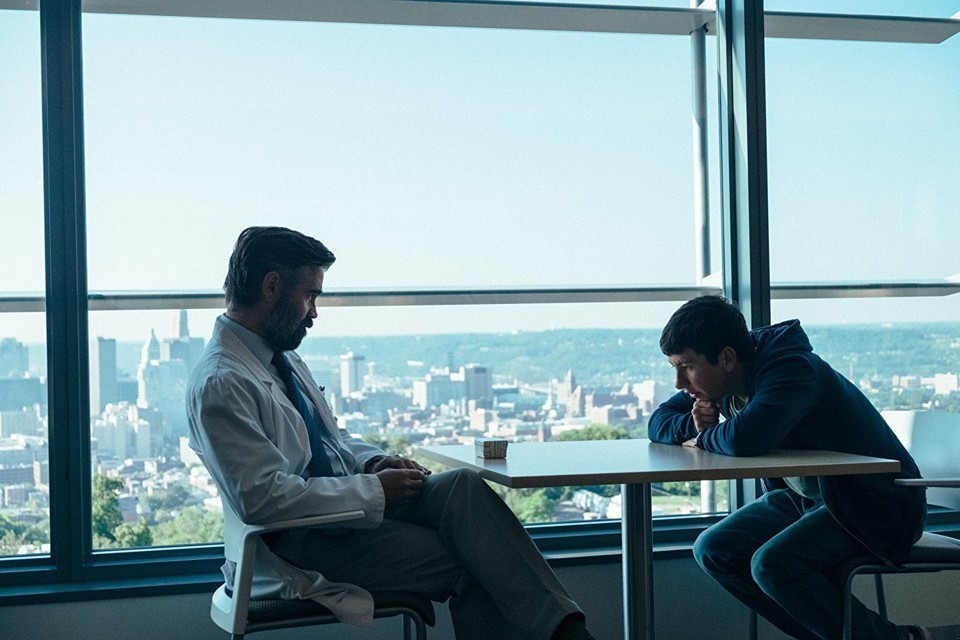 This might be right after his heart was with a text message.
The Killing of a Sacred Deer is a quiet film with an unsettling plot behind it, that I chose to not fully reveal. Given the choice our main character ends up making it is something ripe for sadness and anger by many viewers. Good, good, let the emotion flow out of us.
I honestly had no idea where the movie was going on, and once the plot gets fully revealed (which is does VERY quickly and seemingly out of nowhere), every moment gets a little bit scarier. Keoghan has one of the more punchable faces I have ever seen in film, true here and in Dunkirk, but it really works with the character they created. He is unnerving, but not in a cartoon villain sort of way. I will say the film didn't really do enough to explain his actions or his own mental capacity, so it should definitely be dinged for these reasons.
But let's just say, some shit is up, it affects this family quite unfairly, and we have to watch most of a film as they deal with shit that continually escalates until a final decision is finally reached. After all the build up, the ending itself was pretty shocking when it came to the hows, the whys, and the whos, but it also makes sense in an eerie way. After all, it is an eerie movie about some people with some strange feelings about reality, so it is also fitting.
The Killing of a Sacred Deer is a creepy film with some horrifying moments, but one that could have been better with a lot more backstory and explanation when it comes to a few characters. Less can be more, but I think this film had too much less.
3 out of 4.