Todd Phillips has directed a handful of movies in the past, including every Hangover movie, Old School, Road Trip, and Due Date. All comedies, not all of them necessarily good, but all comedies nonetheless.
So it makes sense on that level for him to direct a movie called Joker. After all, that title sounds like a comedy.
Oh wait, this is a serious drama piece, about the origins and rise of a super villain? A big acting movie that is probably going to be offered awards? Oh uhh…Todd? Are you sure you are ready for this?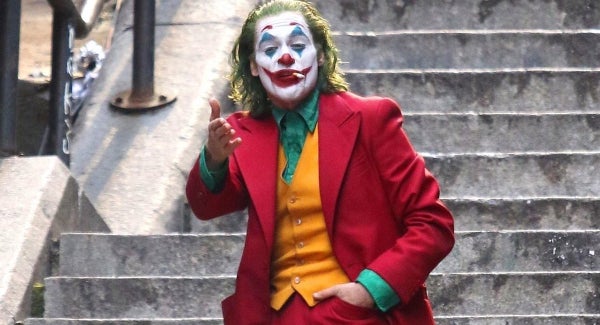 Nothing screams out humor like a clown smoking on some stairs.
Arthur Fleck (
Joaquin Phoenix
) is an adult, but why? Being an adult sucks. He has a disorder that causes him to laugh out spontaneously, and annoyingly, at weird times, so much that he has a card to warn people. He used to be in an asylum, but he is doing much better now. He works as a party clown, for kids, or whatever the occasion, even if it means standing on a corner with a sign.
More importantly he cares for his sick mother (Frances Conroy), who used to work for the Wayne family a long time ago. She still hopes they will respond to her letters, because they are good people. She is bed ridden now, and Arthur´s income isn´t a whole lot of money. But Arthur is kind to her and watches their favorite shows together and makes sure she is comfortable, even if he is having a bad time.
Like when he gets beaten up by some kids who steal his sign. Or his job threatens to fire him, or when they do actually fire him. A lot of bad is adding up, and he can´t take it. So when he kills some young rich adults in self defense, it starts a movement in the city. A city who is tired of the wealthy getting away with everything but murder, while the poor suffer.
This whole thing is a big misunderstanding, and a joke. But maybe it is just what Arthur needs to find his purpose in life.
Also starring Robert De Niro, Zazie Beetz, Brett Cullen, Shea Whigham, and Bill Camp.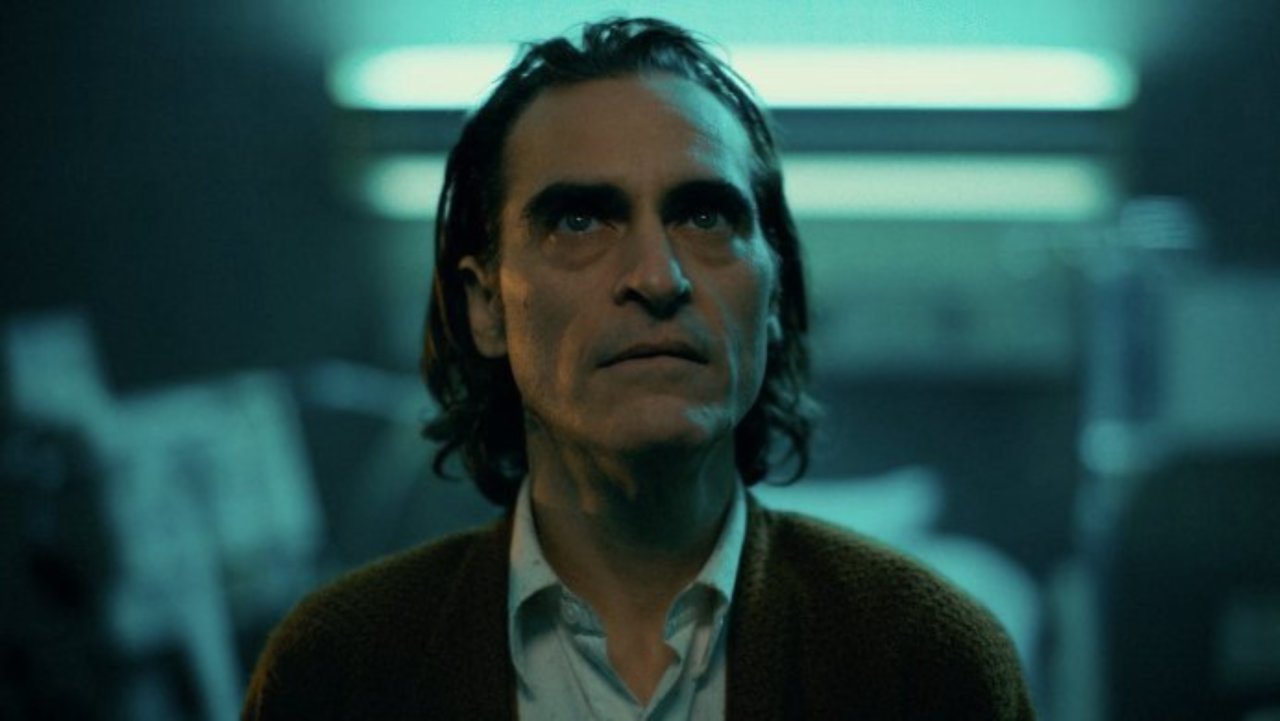 Phoenix playing someone with mental illnesses? You don´t say!
Now that it has been out for over a month, most have you had already heard the praises of this movie and its record breaking $1 billion in the box office. It is by far the highest grossing R-rated movie of all time. All these records needed was just to put a superhero tag on the film and they were good to go.
Phoenix does an incredible job, but this type of role is something he has shown again and again in previous movies. It is very much in his wheelhouse, they are just usually more independent films that no one feels like watching (and honestly, a lot of them I have disliked). No other actor is really a standout here, although De Niro is at least interesting in his role.
This film offers a very unique look into the start of a movement, and the start of a supervillain. It does not say the Joker is right in his regards, but pointing out societal problems is good in the long run so that we can collectively all work on making the world a better place. There will always be problems between the classes, when one side suffers over the other. And a movie like Joker takes that to the logical conclusion. Eventually people get tired of being pushed around.
And yet, all of this is still an over simplification of what Joker is all about. The only really way to know, is to experience it and see where it takes us.
4 out of 4.