Finally, a movie about a person on the horse. What is with those actual horse biopic films that came out every few years? A horse winning a Kentucky Derby or triple crown seems like an awkward thing to want to see more about.
I want my horse movies to be about horses who save lives. Hell, I liked War Horse. Or I want them to be good at telling jokes. That is my preference. I will also take horse movies dealing with girls who want to have a pony and finally get to have a pony after some bootstrap pulling from their rich parents.
So let's talk about the Jockey, the guy on the horse, and how much fun he must be having.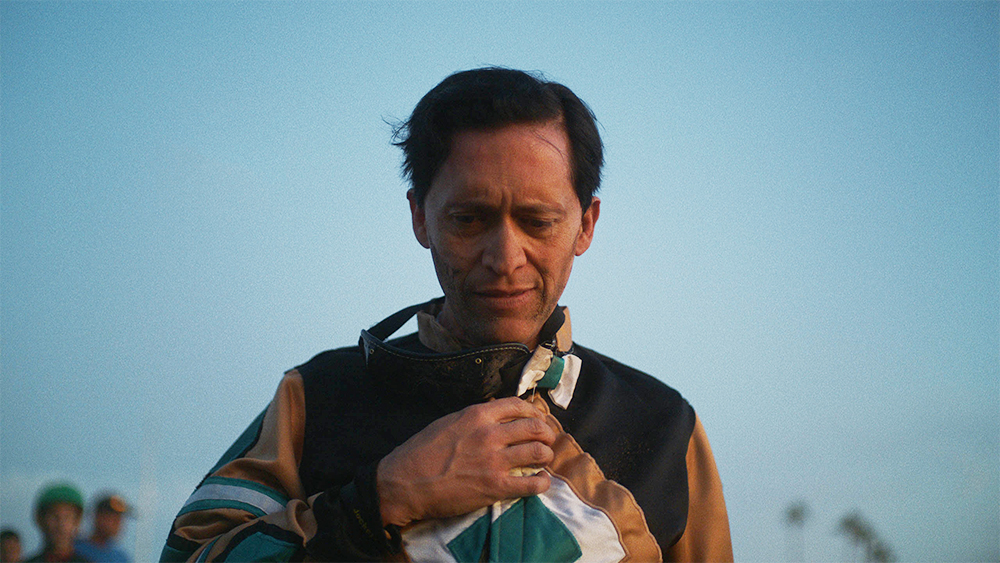 This is the jockey part of the Jockey movie.
Jackson Silva (Clifton Collins Jr.) is a hot shot jockey. If you knew about jockeys in this movie, you would know about this guy. We aren't getting a film about a jockey who starts jockeying and climbs the ranks, no we are starting with the greatest already. Actually, the greatest is getting a bit old. He should maybe retire. But he wants to go out on top. He thinks he can do another big championship. He thinks his reflexes haven't deteriorated or anything. He could do it.
Ruth Wilkes (Molly Parker), his…I don't know Jockey terms. Someone who raises championship horses for jockeys to race on? Yeah whatever that is. She doesn't trust in him. He should retire.
Also a new person joins in his life. This younger gentlemen, Gabriel Boullait (Moises Arias), who wants to be a famous jockey but hasn't gotten a good start in the big leagues yet. He needs a team to trust him. Also, he might be Jackson's son? Whoops.
Which Jockey will Jockey the horse the best? Who will make it to the finals, who will be upset, and who will die trying? Maybe no one.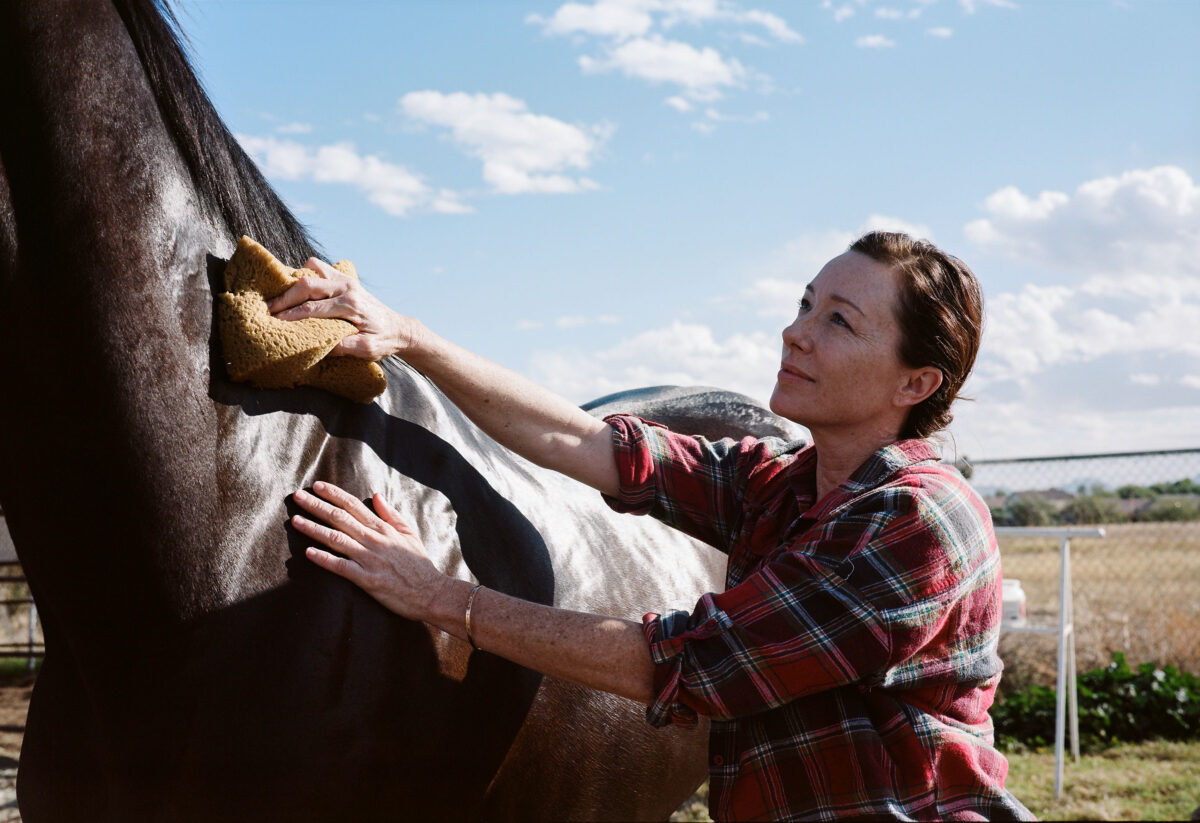 This is the horse part of the Jockey movie.
Jockey is a character study, and specifically a character study of a champion who doesn't know when to retire. In a sport a lot of people don't actively think about.
You should be here for the story, and not here for horse racing. It has been a couple days after since I watched, but I will be honest, I don't remember if I saw a single horse race in this movie outside of the final scene. But it was also showing just our star rider, and his face and emotions during the race, and not actively him on the horse. An interesting angle. Is it done to keep the budget low? Is it to make sure no horses get injured in the movie? Is it done to just give that specific focus in their eyes as they ride and make us feel that intensity? Who knows. But if you like sports horse racing, this movie will disappoint you.
But if you like regular drama, some alcohol, a kid mystery, and someone whose star is fading, regardless of their profession, then this will be up your ally.
Unfortunately, for me, this is more of a standard indie drama type of film. I have seen things like it before, and I will see them again. I loved Collins Jr.'s acting in it. He was great. I just didn't fully love the story and care too much about the ending by the time we got to it. I can see its praise, while also seeing why it still isn't drawing a whole lot of buzz at the same time.
If you liked The Power of the Dog, you would probably enjoy this one as well. You know. It is that type of film.
2 out of 4.