July 25, 2019
Once Upon A Time In Hollywood
Most reviews for this movie mention fun facts about Quentin Tarantino. And I will spend this time talking about an issue with that. Holy shit, can we all stop going crazy about how many movies he has directed? Let that be his obsession, not ours as reviewers.
Sure, he said he will retire after 10. But plenty of directors have said they would retire and then not.
Outside of a director's first film, or their second film, I have never seen so many care about their total number after that point. By obsessing over it, we are building up Tarantino to be something bigger than what he really is, and let's face it, he doesn't need everyone else stroking his ego.
And with that, let's talk about Once Upon A Time In Hollywood, his 9th-ish directed movie.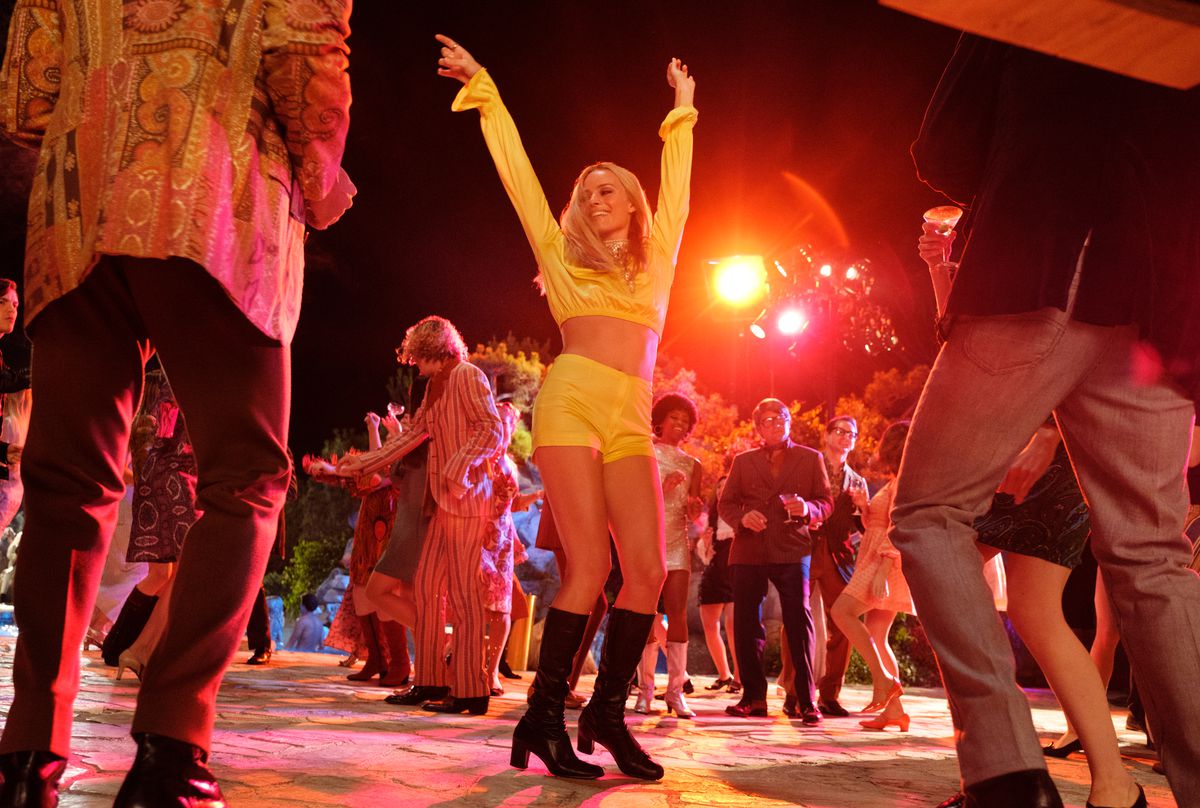 Dance
The year is 1969. Vietnam sucks. Hippies exist. People are famous and rich and Nixon is around as well. We went to the goddamn moon!
But the plot starts in February and ends in August, so most of the film takes place without the moon landing at all. We are talking about aging star Rick Dalton (Leonardo DiCaprio), who was the lead in a Western show for many years in the 50's and early 60's, but now is stuck without many job offers and one off appearances in shows as a bad guy who always loses to the hero. It is also about Cliff Booth (Brad Pitt), long time friend and stunt man of Dalton's. Although he isn't getting as much stunt work, he is still trying and really a personal assistant and friend to Dalton in order to make some money.
The movie is mainly about their struggles, but it is also a little bit about their neighbors, Polanski and Sharon Tate (Margot Robbie). It is also about a lot of hippies living in abandoned studios. It is about what people need to do to get famous, even if it means doing (shudder) European movies.
Also starring Al Pacino, Austin Butler, Bruce Dern, Clifton Collins Jr., Dakota Fanning, Damian Lewis, Damon Herriman, Emile Hirsch, Harley Quinn Smith, Julia Butters, Kurt Russell, Lorenza Izzo, Luke Perry, Margaret Qualley, Mike Moh, Rafal Zawierucha, Scoot McNairy, and Timothy Olyphant.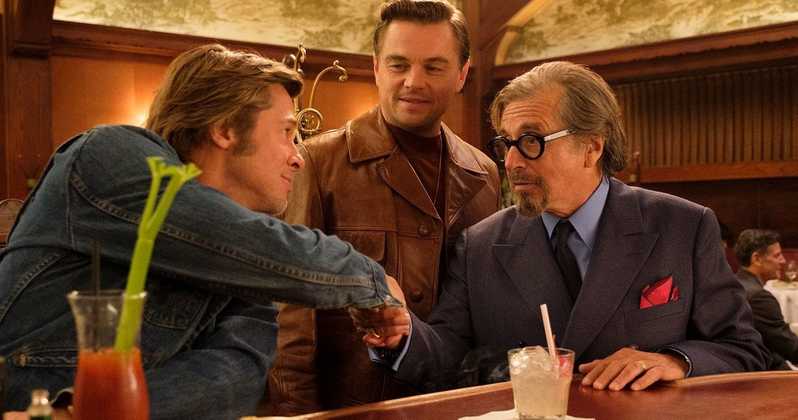 Most of all business deals are done in bars with cigars.
Around 2006, when information was coming out about this future movie called Iron Man, people were abuzz with casting decisions. Who is playing who!? One of the most exciting aspects of the whole deal was of course Samuel L. Jackson playing Nick Fury. And then not much else was said about him for a while.
Opening night while watching Iron Man, I remember being so excited the whole film to see SLJ as Fury, and getting to the end of the movie and being confused. "No! They said there would be a Nick Fury!" So as the credits started to roll, I told my friends to sit down. There must be something more in the credits. And lo and behold, at the end of the first MCU film, there was another scene, with Fury introducing the concept of Avengers. At that point this wasn't established, for something at the end of the credits, I just knew it had to be. I needed my Nick Fury, damn it.
So how does this relate to Once Upon A Time in Hollywood? It relates perfectly I'll have you know in a second, but let me give you some non spoilery analysis.
This movie is gorgeous. It meanders, yes. It could have been slimmed down. Pitt and DeCaprio give wonderful performances and I won't forget about them soon. The cameos were fun. Robbie felt like a completely different person and did well at this carefree in the moment feeling actress.
So here are the spoilers for the rest of the review.
Did you know that Charles Manson was in this movie? Well, if you read movie articles, you should have known about it. Because about a year and a half ago, info for this movie started coming out and people were in an uproar that Tarantino was about to do a movie about Manson. There was a bit of backpedaling, like letting us know that he was in it but it isn't about him, it just has him in it as a subplot or something.
And then I guess everyone forgot about it, because suddenly with this movie coming out, there is this strange aura of spoilers like its Avengers: Endgame. What the hell could really be a spoiler for a movie like this? In the theater, while talking to friends, I correctly guessed the ending of the film before hand as a joke, and uhh, it was correct. It was mostly a surprise due to just knowing what happened with Inglorious Bastards and knowing that Manson was in it. Shit, they end up making pretty obvious references to IB early in the film with a fictional Nazi burning movie.
Anyways, I think it is a mistake to try and make this whole thing a secret. I think it is okay to know that Manson murders plotline is involved, because if you don't know anything about the real life Manson murders, a lot of the buildup won't make as much sense. I mean, shit. This movie was actually supposed to come out on August 9th originally, which is the 50th anniversary of those murders. But it was pushed two weeks up in this schedule, maybe to make things less obvious, I have no idea.
I appreciate the level of detail that went into those scenes, using actual lines, character names, times, dates, and places. It is something he has thought a lot about, and it makes sense in QT's "real world movie series" and still helps explain his "in universe film series" as a comparison.
If you are unfamiliar with that period, whether it is real events, the movies of the time, it will feel like a long drag and never really reach a high amount of payout. But as a movie about the place where movies were made, about an event that affected movies since that time, it has a lot of insight and actual information in a fictional film.
Also, DiCaprio and Pitt are really fun in this one.
3 out of 4.