HONORABLE MENTIONS:
These honorable mentions are all 4 out of 4 films from my site this last year, who didn't make my top cut of 15. We have:
Hatching
,
The Janes
,
Emergency Declaration
,
Unidentified Objects
,
Sidney
,
Barbarian
,
She Said
,
Brian and Charles
,
Navalny
,
The Fabelmans
,
Happening
, and
The Whale
.
Also these films are ones I never got the chance to see, but based on word of mouth, might have made the list, who knows: EO, Return to Seoul, Saint Omer, The Inspection and Women Talking.
15) The Outfit
Why is it on the list? When it comes to what makes a movie just barely make the list, why The Outfit over something else in the honorable mentions? Well, for a few reasons. The Outfit is a limited cast, so we have quite a few people getting to shine and act. A film that could have been a play, and is set in entirely one location, but somehow was not a play first. I'd argue the top four actors in this do a phenomenal job and do a lot with what they are given. And yet why is this on top of the Honorable Mention pile? I just goddamn love it when names are so chef's kiss perfect. The Outfit is about a tailor who makes suits, dealing with the mafia, who are also nicknamed The Outfit.
Favorite moment: The part inside of the tailor's place of business. >.>
Best Awards: Best Title Pun of 2022!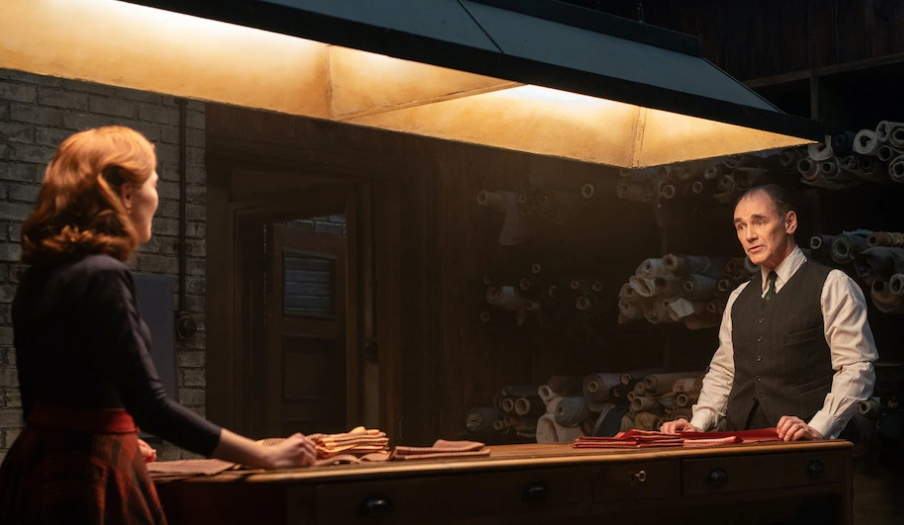 14) I Want You Back
Why is it on the list? Look, I am as shocked as you are. I don't think I have…ever…had a RomCom in my top 15. I could be lying, but I do not want to check. I Want You Back was likely my first 4 out of 4 in 2022, and carried by the wonderful cast that just has great chemistry with each other. I have Jenny Slate in a surprisingly big number of 3 or 4 films on my rankings, and Charlie Day is almost the opposite. But even when you can tell how the film is going to end, as per RomCom rules, this journey was certainly worth it. From hallway crying to devious plots to relationships old and new. I Want You Back is the thing to ever use those four words in succession. I swear.
Favorite moment: Suddenly Seymour…
Best Awards: Best RomCom of 2022!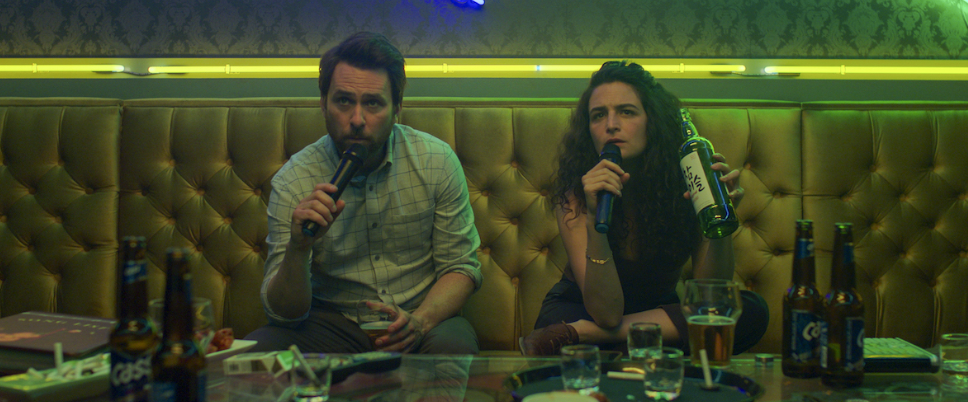 13) On The Count of Three
Why is it on the list? Well, first of all, it starts with a dark and morbid topic. Two friends both happen want to kill themselves, because of their problems in their life. So they agree to kill each other instead, at the same time. But first, why not have a great last day on Earth? Do things they always wanted, get some revenge, get some good buzzes. Whatever, because fuck the consequences. If they are going to die anyways, who cares? Well, this isn't some strong vigilante male fantasy film, don't worry. But it does deal with real issues, and both of the leads are completely believable in this film, and take us on an incredibly interesting journey.
Favorite moment: The therapist's office.
Best Awards: Best Suicide Pact of 2022! (erm)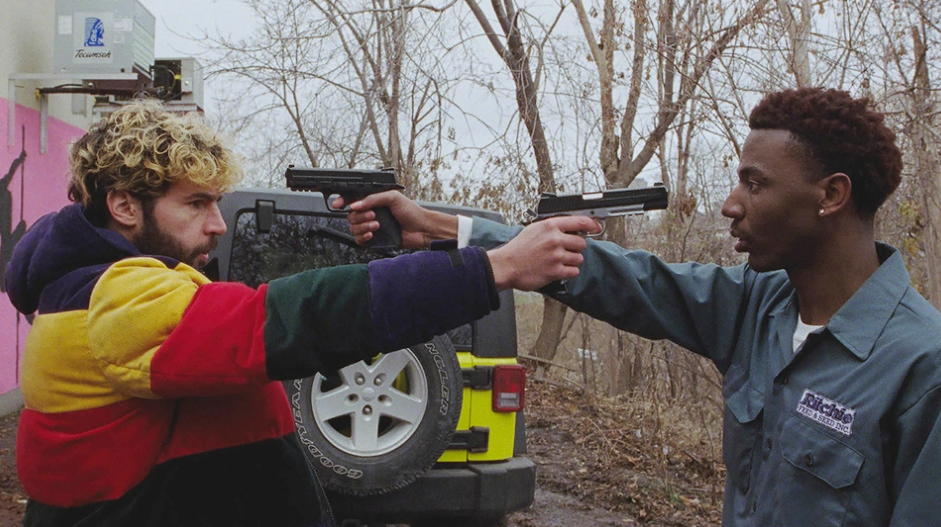 12) Guillermo del Toro's Pinocchio
Why is it on the list? 2022 was the year of Pinocchio, but not in the good way. Three of them were released, one of them pretty dang good, one of them basic as hell, and one of them bottom of the bargain bin barrel. In another year, maybe I wouldn't love this one as much, who knows. But given its competition, it gets elevated on that fact alone. Unlike the Pauly Shore film, which also takes liberties with the story, Guillermo del Toro's vision doesn't change the crux of the story, but instead sets it in a more realistic world view. And he makes it really sad, and so we have to think about death more now because of him.
Favorite moment: The afterworld.
Best Awards: Best Animated Film and Best Pinocchio of 2022!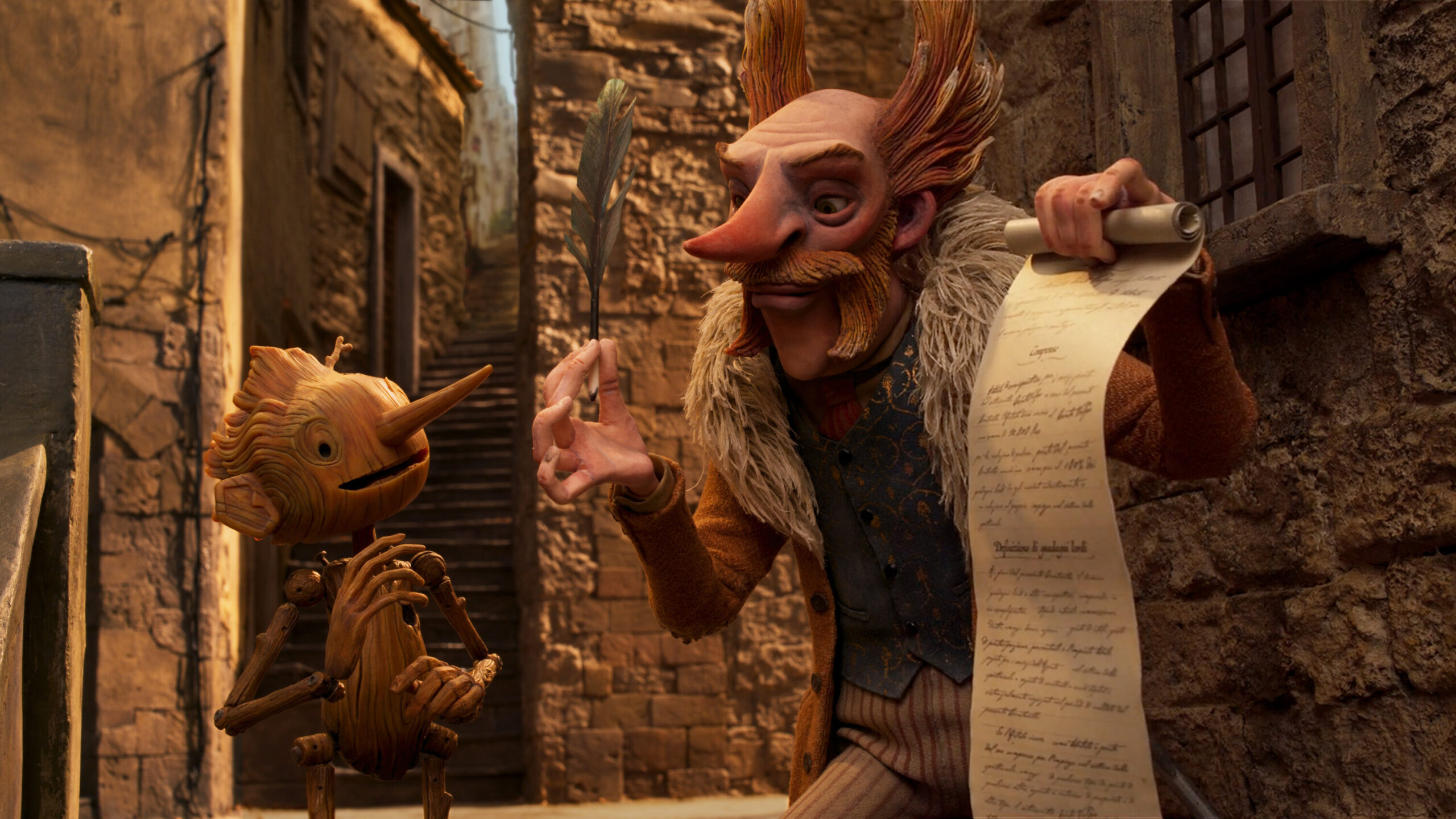 11) Dual
Why is it on the list? A lot of the reason why Dual is on here is to highlight it, because I didn't know anything about it. It was just some random movie I decided to watch because of the leads, with no buzz or hype from the community around it. Or at least none I could see. And with this movie, I got a very unique satire, dealings with issues that could theoretically be an issue in a future where we can create perfect clones of people. The absurd rules around it just add to fun. Aaron Paul's character is so ridiculous, despite giving the "serious trainer" vibes that it was just hilarious and worth the time commitment for the movie.
Favorite moment: The training.
Best Awards: Best Legal Proceedings of 2022!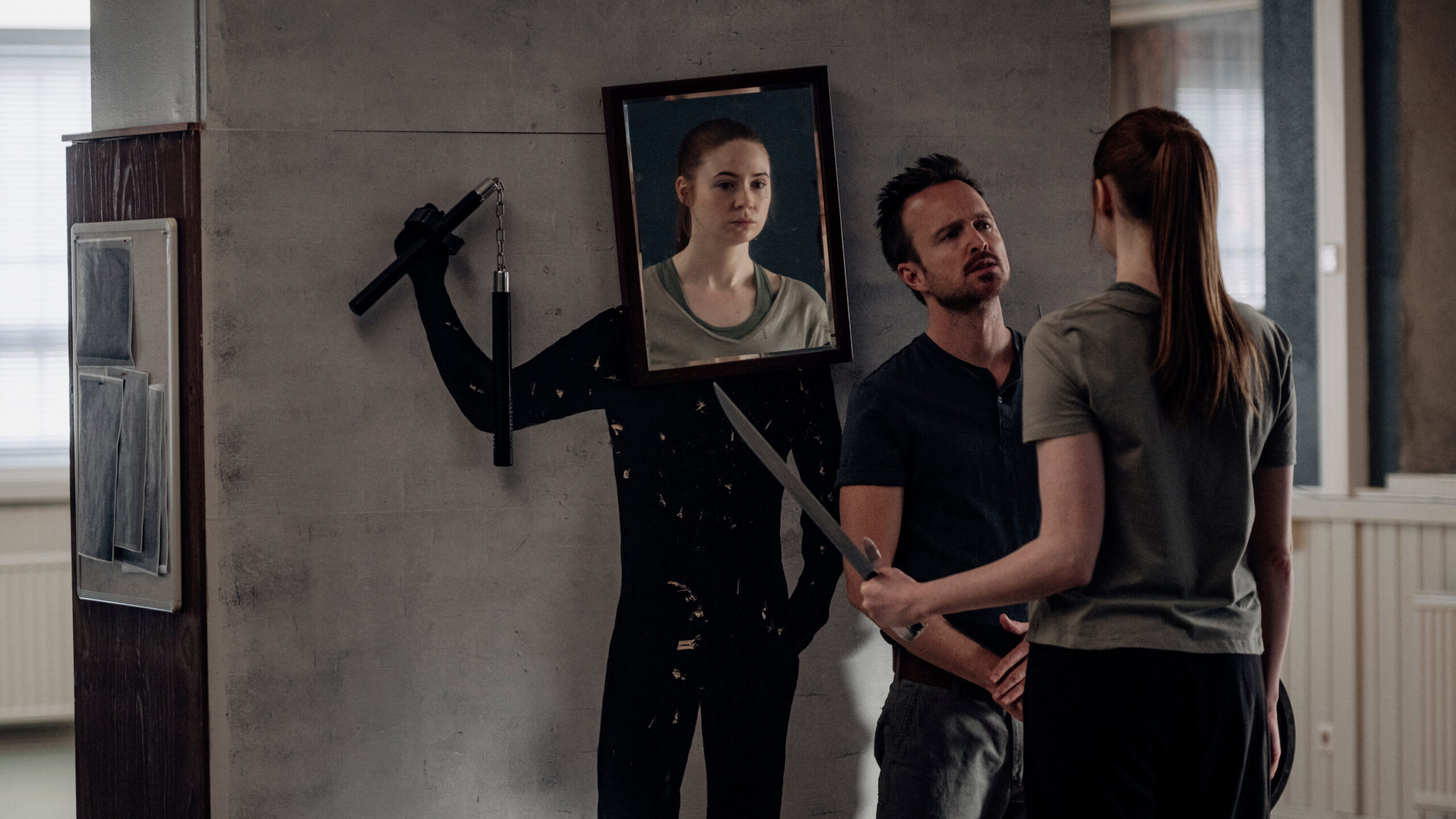 10) The Antares Paradox (La paradoja de Antares)
Why is it on the list? Out of films you probably haven't heard about, this one is probably the top of the haven't heard about list. To be honest, not even sure it counts as this year, since I saw it at Fantastic Fest and don't know if its even been released? It is a story of a woman who works at an observatory, specifically with a group searching for signs of extra terrestrial life, and hearing a signal. But thanks to plot, things start going wrong, with her life falling apart at that same night, all while she is trying to just confirm the signal isn't a mistake. All of the other characters are just faces on screens or voices on the phone, so Andrea Trepat has to carry this whole movie mostly on her own. I thought it was a gripping character study and a tense situation with a whole lot of shitty people and circumstances rolled into one.
Favorite moment: The rage I got over a sister and a nurse being the worst.
Best Awards: Best Bottle Movie of 2022!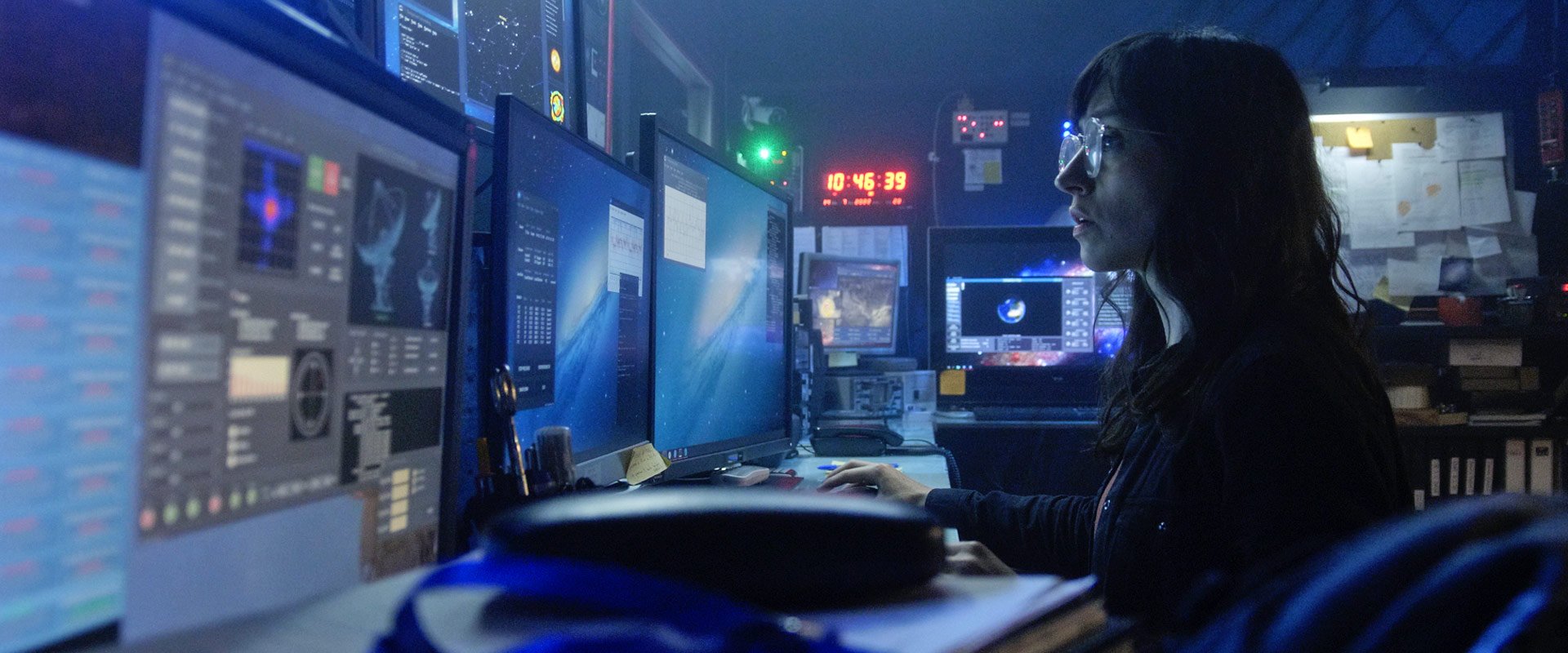 9) The Menu
Why is it on the list? Honestly, The Menu was the last film I saw to make it onto the list, just based on when I could finally see it, early in 2023 on streaming. I had hyped the film in my mind for months, just based on the actors alone. Ralph Fiennes, Anya Taylor-Joy, Nicholas Hoult just sounded like a good time. I didn't even know what the plot was, just something at a restaurant! Instead I got to see an intense dark comedy, going to quite a few extremes, to drive home an obvious point. Rich people suck. But it isn't a one sided coin. A lot of people suck. I know its profound, but that is where my eloquence lies. I think it did a much better job at this sort of point than say, Triangle of Sadness, which also came out this year, but meandered around the point instead of attacking it head on (which The Menu did, over, and over, and over).
Favorite moment: Tyler's Bullshit. And the rest of his shit too.
Best Awards: Best Roast of the Rich and Privileged of 2022!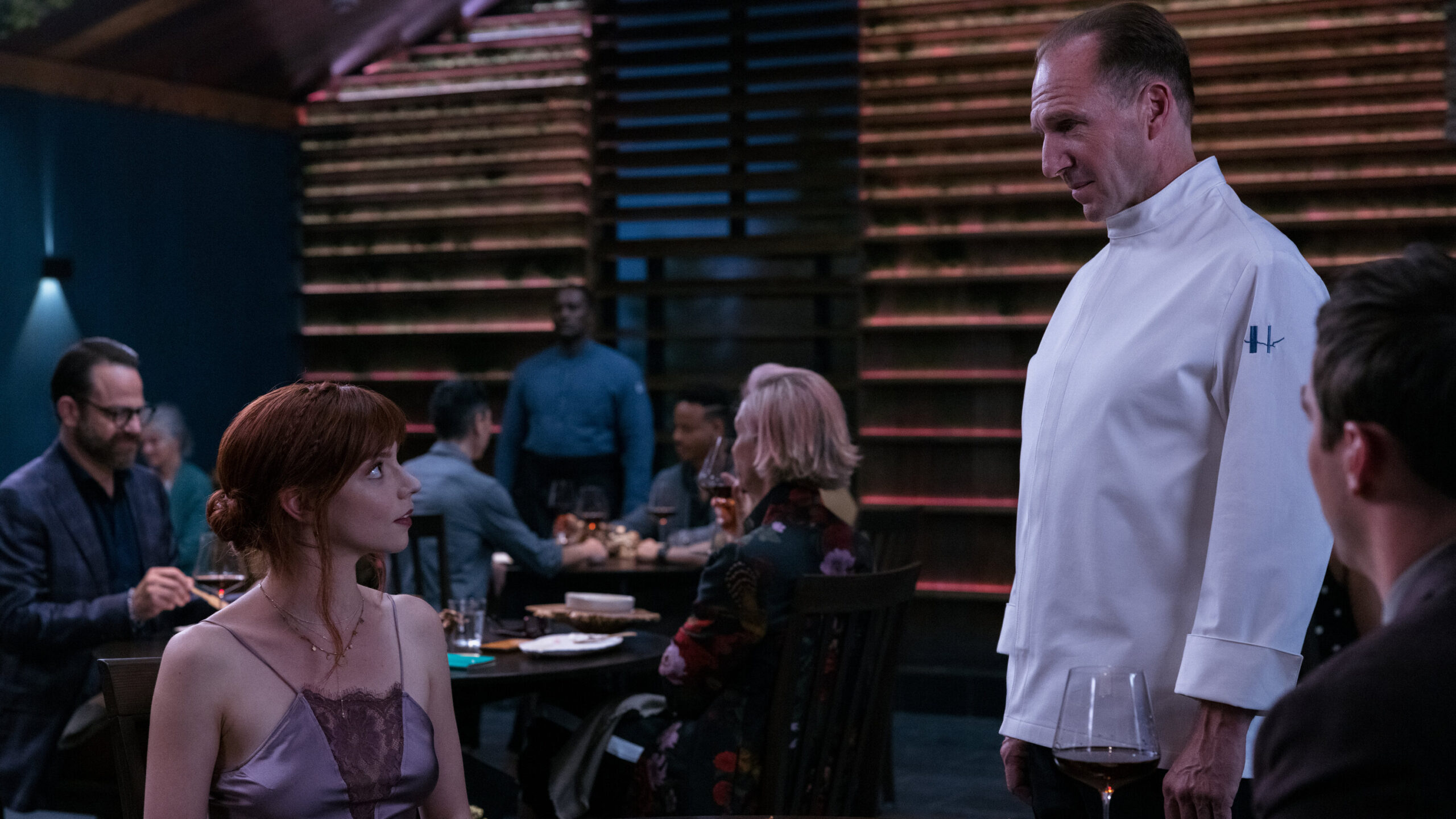 8) The Northman
Why is it on the list? Robert Eggers has only directed three movies, all of which are at least great, and two of them have now made my top of the year lists. The Northman came out in the first third of 2022, and to me felt like one of the bigger reasons to start going back to movie theaters. As a visual medium, watching this one the large screen just really drew me in. Everything felt designed to give as authentic an experience as possible for this story, because Eggers wants accuracy in his period pieces. The plot did not go the way I predicted, and I was constantly surprised when it went more brutal, and even less brutal, than I expected. It made me want to roar in testosterone for quite a few of the scenes.
Favorite moment: That Willem Dafoe scene early on was an unexpected trip.
Best Awards: Best "Revenge" of 2022!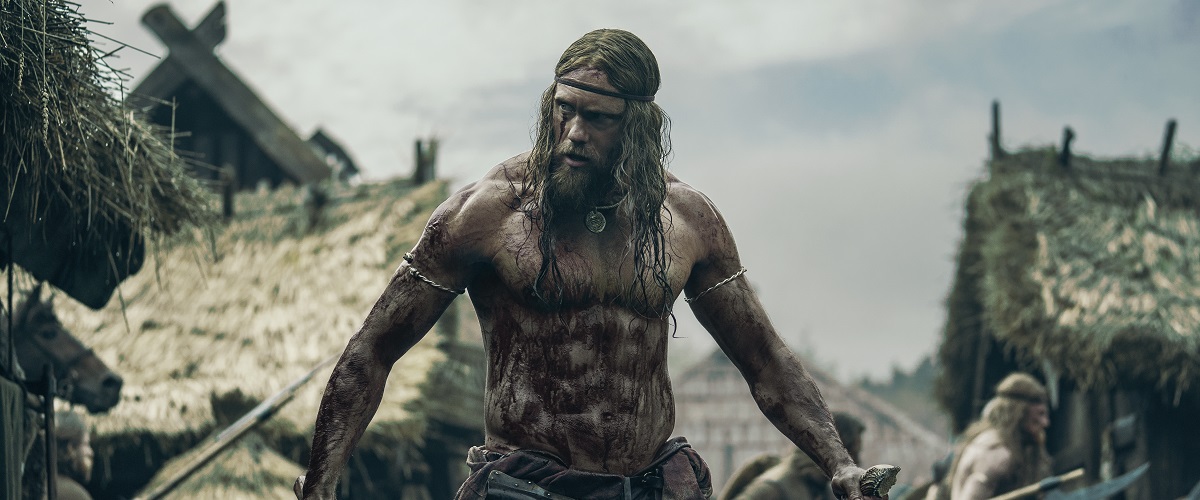 7) Holy Spider
Why is it on the list? Holy Spider is a movie I didn't even hear about, until it was put on the shortlist for Best International Features at the Oscars. It is a Danish film, about a serial killer who lived in Iran in the early 2000s. The man targeted prostitutes and considered himself a Holy Warrior, and when he was caught, he had a lot of support for doing nothing wrong. While slightly fictionalized on how he was caught, Holy Spider captures the essence of the era, with a more pro-Journalistic slant (which I love in my movies). The man who played the killer fully committed to the role and it was just so eerie thinking about how easy killing these women was. I know that Iran had a problem with the movie, and the actors who portrayed these people, so hopefully nothing really bad happens to anyone involved getting this real story out there.
Favorite moment: The "execution"
Best Awards: Best journalism Film of 2022!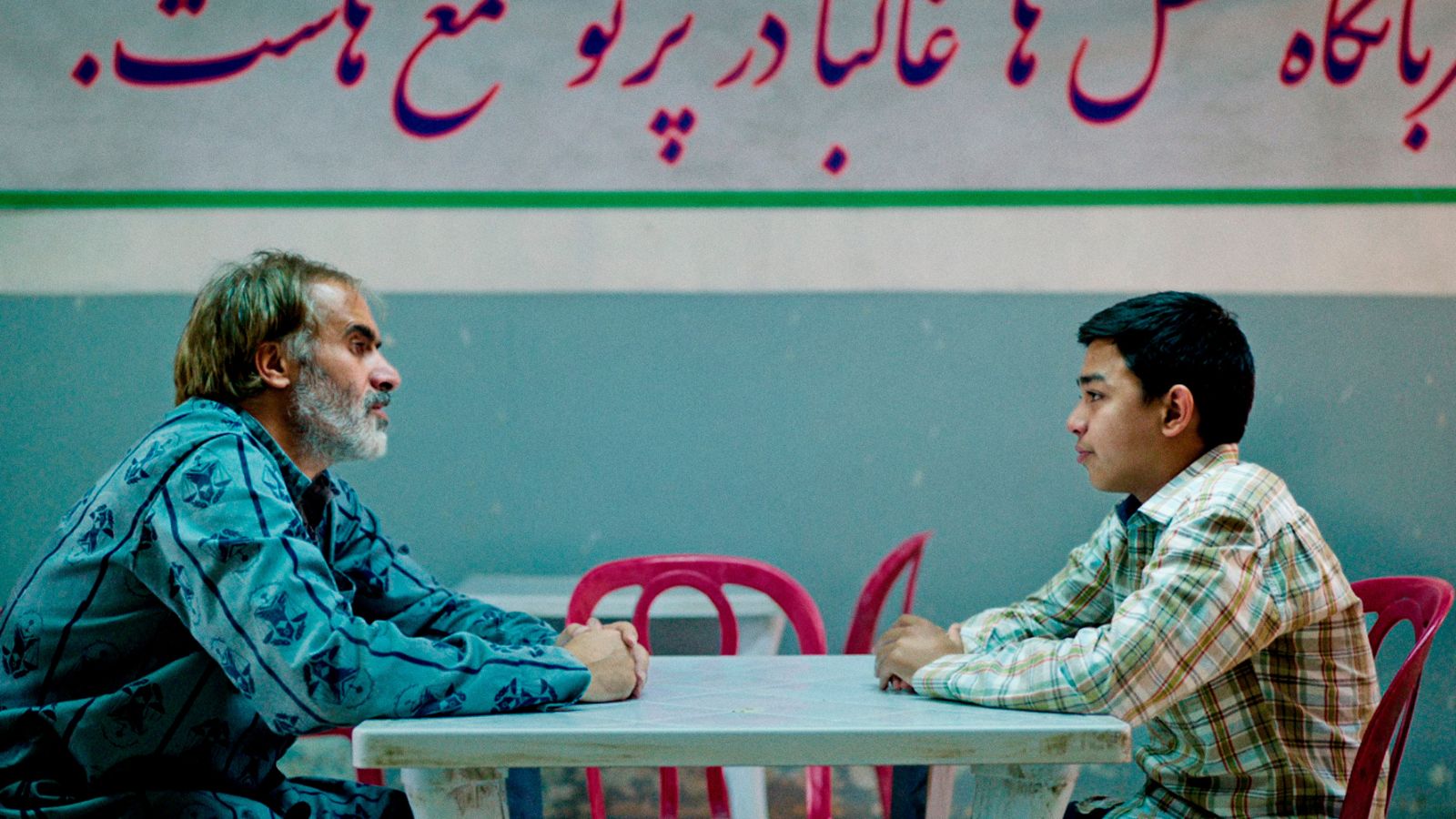 6) Aftersun
Why is it on the list? Honestly, I have a hard time describing just why Aftersun is such a treasure of a film. A dad takes his daughter on a vacation. The dad is going through a lot, but trying to give his daughter a good time, before she goes back to her mother. And it is just them trying to live the best life they can, despite not being in great circumstances. It is just dripping with raw realistic situations, that I feel like I know the actors and that this is a true story. It is bittersweet, sad, emotional, and one that also somehow brought me joy.
Favorite moment: Mm-noom-ba-deh / Doom-boom-ba-beh / Doo-boo-boom-ba-beh-beh
Best Awards: Best Drama of 2022!
5) The Banshees of Inisherin
Why is it on the list? Losing a friend can be hard. Especially if it is suddenly and only one person knows why. Martin McDonagh has created one of the strangest period piece films I have ever seen. Stemming from a very simple plot, with simple characters, in a very small town area, it tells a story that certainly spirals out of control. I mean, you just have to believe people when they do what they said they are going to do sometimes, you know? It was a very different sort of "small town drama" movie, that was also by far more hilarious than it seemingly had any right to be. Sometimes you gotta laugh to keep yourself from the more disturbing elements.
Favorite moment: When Colm gives Pádraic the finger.
Best Awards: Best "English Language Film that you should use subtitles for", Best Break Up, and Best Dark Comedy of 2022!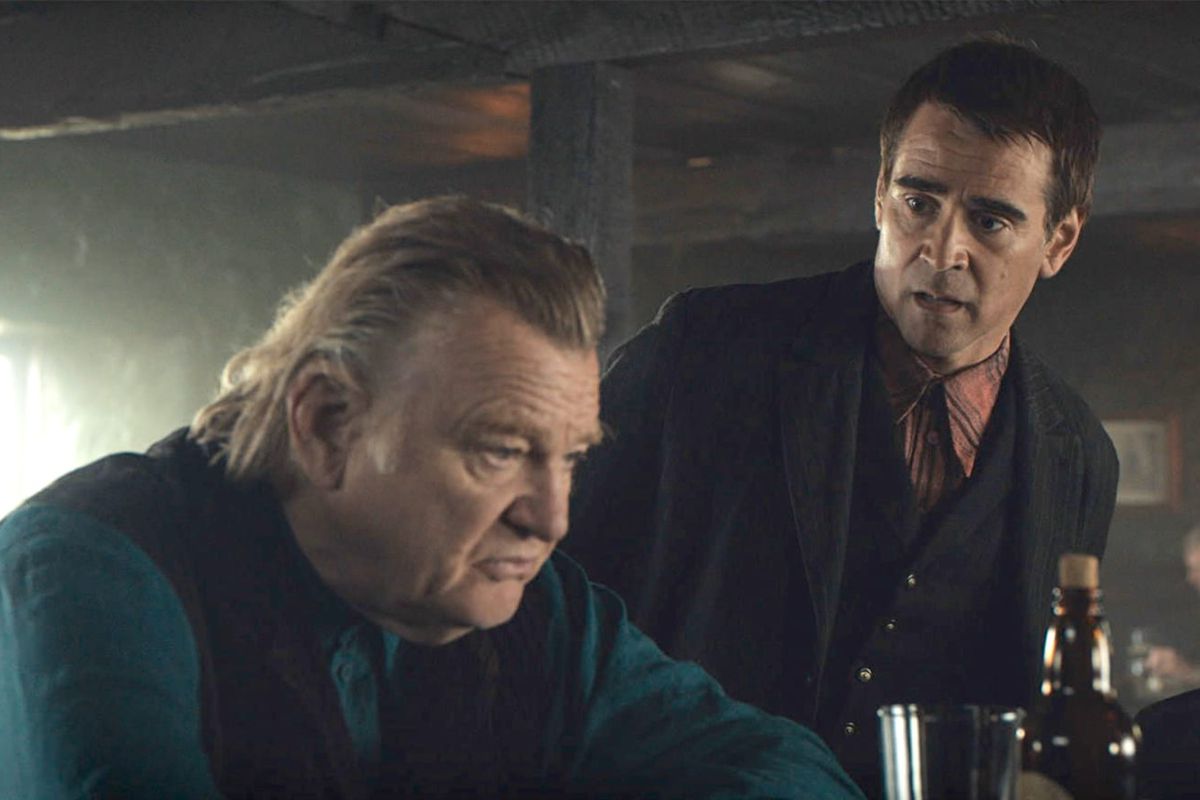 4) RRR
Why is it on the list? There were way too many movies that were over 3 hours this year. Movies are getting longer and longer with no notable breaks. I remember complaining in 2012 that so many were just 2.5 hours. But its grown! Well, for a film like RRR, a movie right over three hours long, and one that captivated me the entire three hours. There was never a dull moment in RRR, from its over the top action scenes, to its even more over the top action scenes. The middle dance scene was a nice surprise, and just…well, its one of those films you just have to see and believe at how it can go 11 out of 10 the entire time.
Favorite moment: Too many. The solo policeman against the crowd to the jungle revenge finale. All of them are memorable.
Best Awards: Best Friendship, Best Dance Scenes, Best Foreign Film, Best Action film of 2022!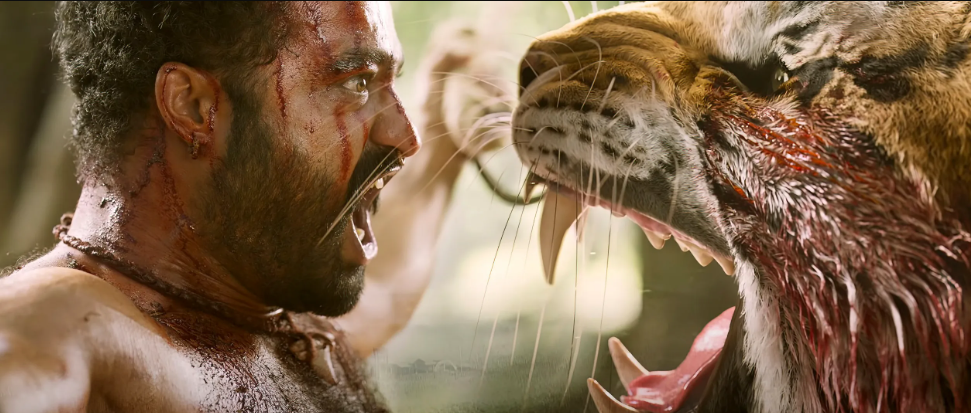 3) Emergency
Why is it on the list? When I read the plot of the movie, I honestly didn't imagine how serious I would be able to take it. When the "incident" occurs, that makes them question calling the police or taking things into their own hands, on paper, it sounded silly, but in the film, it made a whole lot of sense. Now another issue that can happen in these sort of films is that the difficulty of driving places will seem too convoluted and ridiculous, but honestly, it was never that ridiculous feeling. Unfortunate things of course, but given the theme and type of night, it was all within reason. I am more disappointed in myself that I didn't see this when it first got on Amazon and I didn't get to see it until the end of the year.
Favorite moment: When everyone gets together on the side of the woods.
Best Awards: Best film depicting American Race Relations, Best College Film, and Best Thriller of 2022!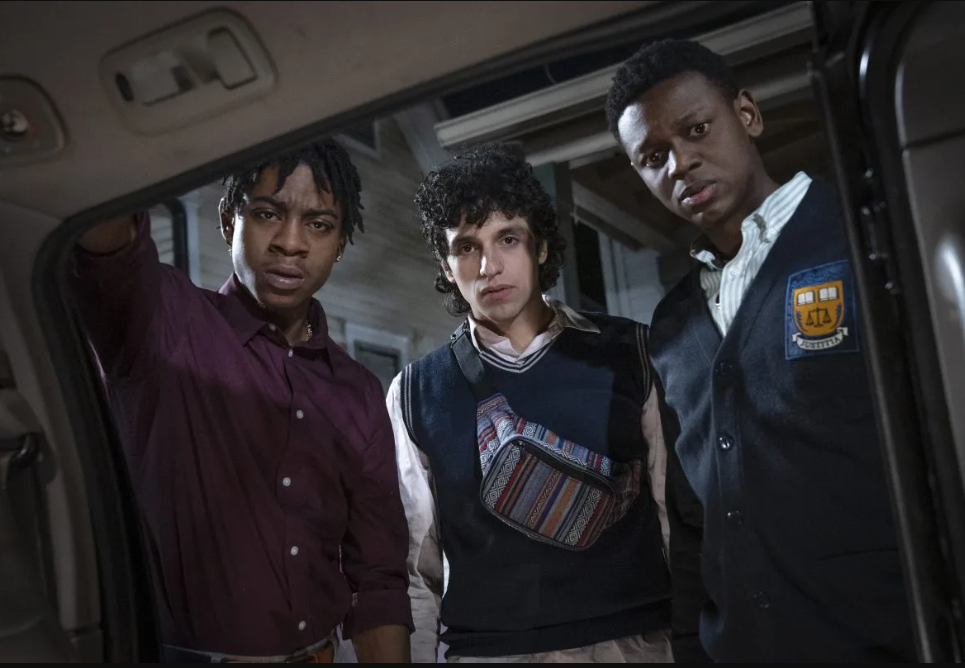 2) Cha Cha Real Smooth
Why is it on the list? This is the second feature film written and directed by Cooper Raiff, who also is the main star, after his first film, Shithouse, which I did not love! In this film I was immediately drawn into the main character, and his dealings of hopelessness and lost. The backstory made sense, and it is believable for him to start being a party starter right when Bar Mitzvah season starts off. For whatever reason, every choice Raiff makes, even the bad ones, I agree with, because goddamn is he charming. But even better, one of our leads, Vanessa Burghardt, playing an autistic kid at these parties, is actually autistic. It comes across as authentic, because it is authentic. Unlike some other recent films reviewed by this site.
Favorite moment: His first accidental gig as a party starter.
Best Awards: Best Autistic Character, Best Party Starter, and Best Comedy/Drama of 2022!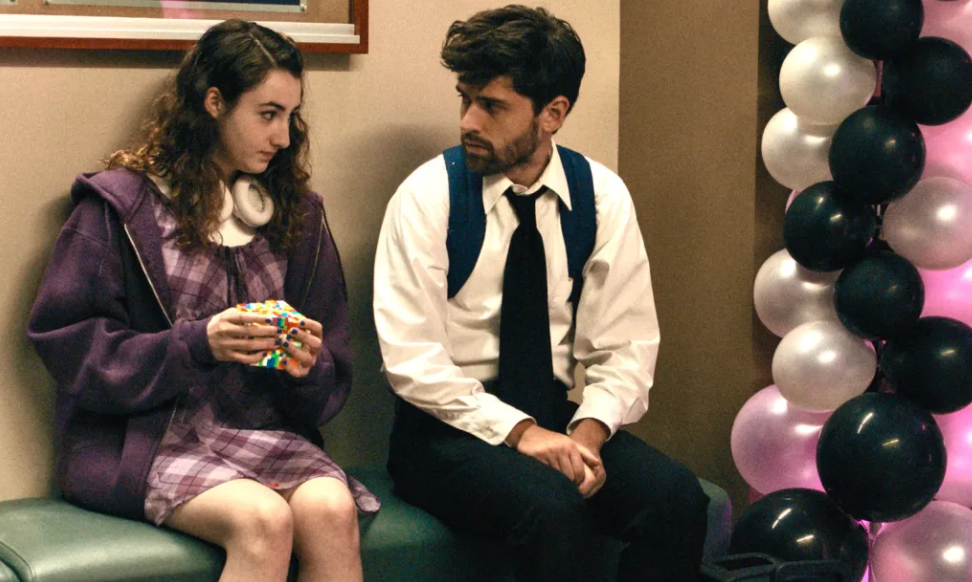 1) Everything Everywhere All At Once
Why is it on the list? Are you shocked? I don't think you are shocked. This movie went straight to the top of my list when I saw it on St. Patrick's Day 2022, and never left. Eventually the hype for this movie built amongst the normies, and word of its excellence spread. I for one thought that I might not have this one at the top of my list starting like, three months ago, because then the normies would win. I should be shocking people with these lists. Rarely is it an obvious title.
But goddamn it, I watched it as my final film of 2022, and it still holds up. People like it, movie critic or otherwise, because it is a universally amazing film, dealing with great themes and camera work and acting. This film is better than their first film, Swiss Army Man, which also was in my top films of the last decade. There is nothing bad about this movie, and I hope we can all celebrate it for decades to come.
Favorite moment: Rocks.
Best Awards: Best Sci-Fi/Fantasy film, Best Rock Scene, Best Bagel and Best Film of 2022.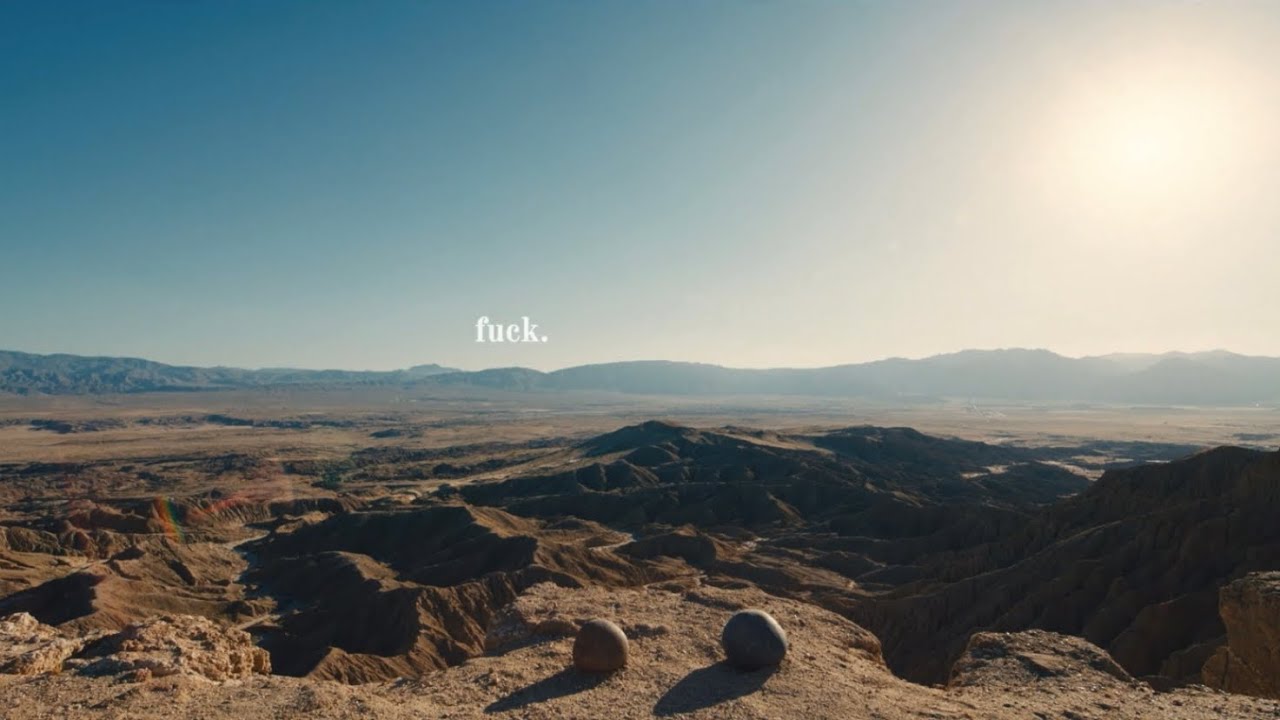 Thanks for reading! If you disagree with part of this list, let me know. If there is something I missed, let me know (but I probably saw it and reviewed it on this very site!
And as always, I accept hate mail via the post office, email, or tweets.