June 16, 2022
Cha Cha Real Smooth
If there is one thing we like here at Gorgon Reviews, it is a good title. And I certainly refused to look up anything about the movie, Cha Cha Real Smooth, once a poster and description was released, because I didn't care. I just wanted to see the movie on its own, with no knowledge at all going in.
Now, for everyone else, here is some knowledge going in after the fact.
Like that the director, writer, and main star is the same guy, Cooper Raiff, and this is his third film. His first film was Madeline & Cooper, but it isn't even an hour long, and his second film is Shithouse. Yes, both of them are also directed, written, and starring him.
For whatever reason in Raiff's life, he found himself in the position to be able to make movies and star in them, so good on him. You know, assuming they don't suck. And I am trying to manifest positive energy that this title isn't wasted on a poor film.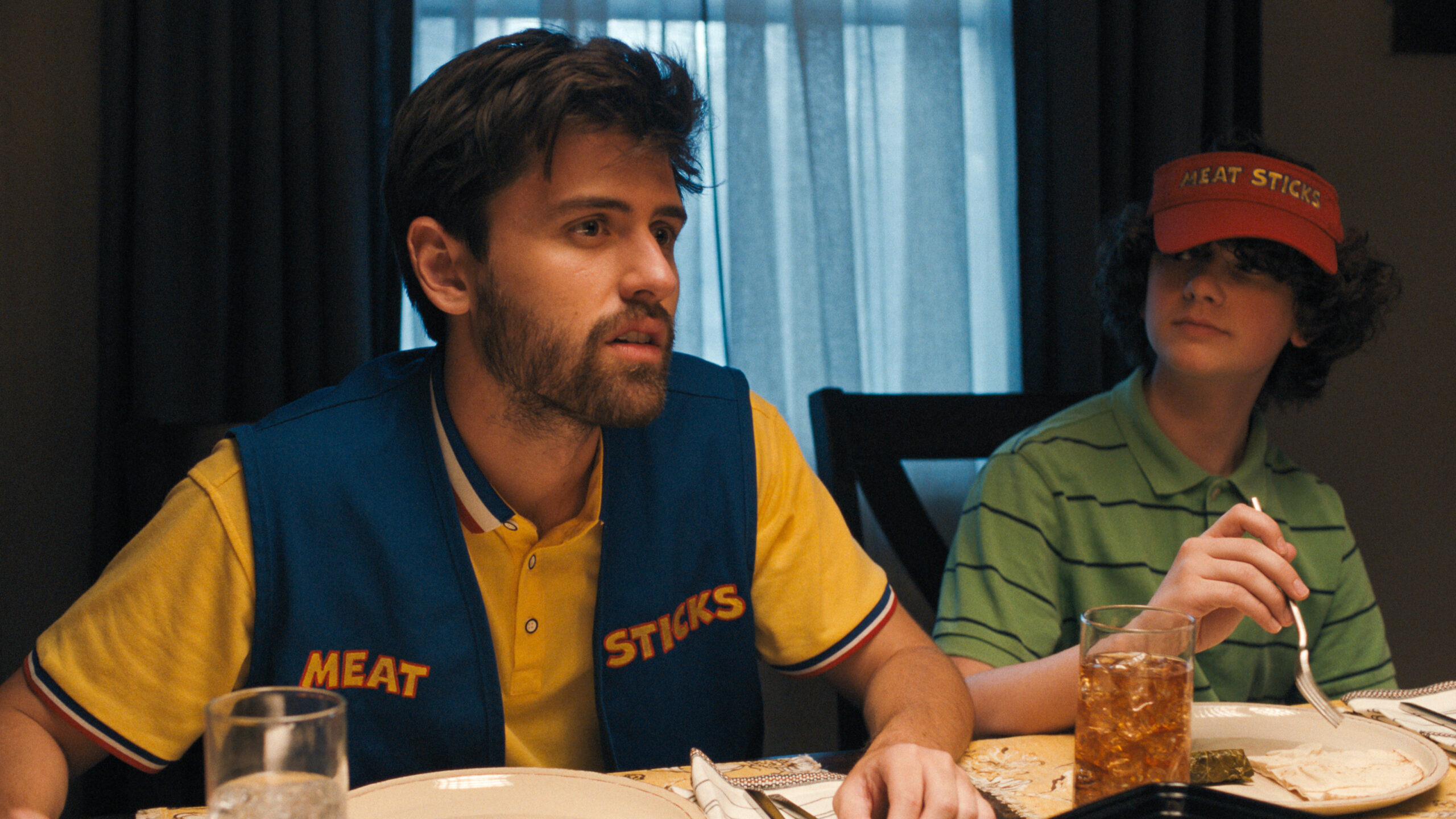 Mmmmm. Meat Sticks.
Back when Andrew (Cooper Raiff) was a kid, at a Bar Mitzvah, he was in love. It was with a party starter. A person employed by the parents of the party to successfully get individuals to be dancing and make sure everyone had a good time. She was everything to Andrew. And she turned him down, you know, age difference.
Now, years later, Andrew is an adult! He has finished college and has a job at a local fast food joint and moved back in with his parents. He wants to go to another country, to chase the woman he loves, but he is broke. Instead, he finds himself at another Bar Mitzvah party to chaperone his little brother (Evan Assante), and hang out with another girl (Odeya Rush) he knows. For reasons, and alcohol, Andrew finds himself the life of the party! He makes sure everyone has a great time and now finds himself potentially landing into his own business as a party starter during this busy Bar/Bat Mitzvah season.
Also at that party, he meets Domino (Dakota Johnson), a woman who seems far too young to have a kid at this party. But yep, she has a kid, Lola (Vanessa Burghardt), who was older than the others, and autistic, and hard to actually get to dance and let go. So Andrew makes that one of his missions. It doesn't hurt that he likes Domino too. Even if she has a fiance.
Cha Cha Real Smooth is about a man finished with college, constantly falling in love with women older than him, who is having a hard time accepting his home life, his social life, and trying to find an eventual direction moving forward.
Also starring Brad Garrett, Leslie Mann, and Raúl Castillo.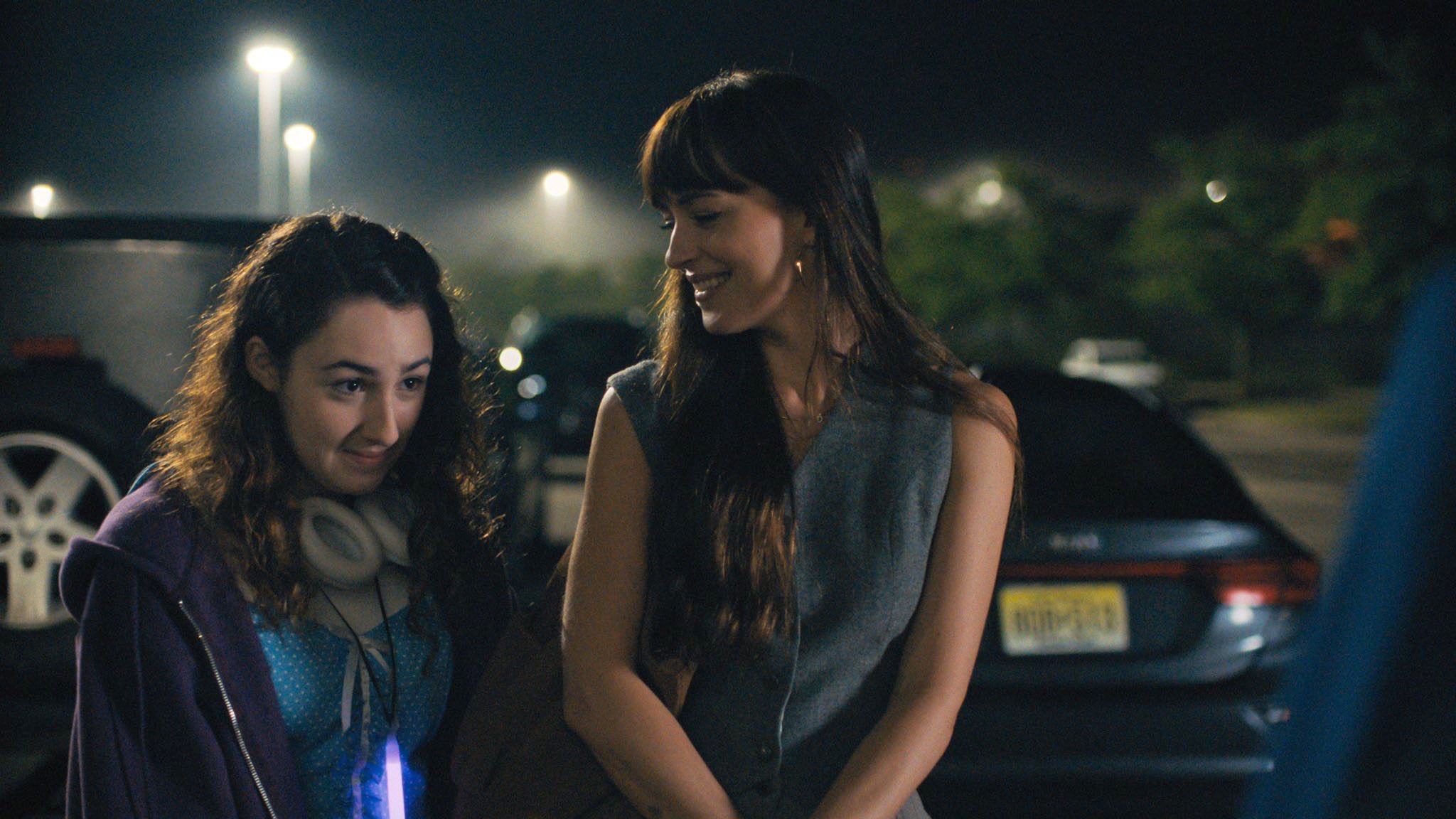 Why do we even test for Autism, when we all know that headphones is the main giveaway?
I want to get one thing noted right away. Did you know that the girl playing our Autistic character is actually Autistic? It was apparently a big concern of the filmmakers, to make sure we had some good representation here, and not some gross minstrel show of offensive stereotypes. I don't even think it was something that was hard for them to accomplish. I am starting to think Sia didn't even try for the movie Music. I am thinking she lied to us!
Raiff is entirely charismatic and adorable in this film. He has a Ben Wyatt like smile and glow to him when he is excited. He seems to really care about his brother and mother, even if he is still overall drifting. I think it would be awfully hard to not be invested in his story, even when he is making obviously poor choices and going down uncomfortable paths.
The story itself is relatively strong, piecing together the subplots in a nice way to coincide with our main story of a young adult drifter. The dialogue itself is also well thought out. The family bonds felt believable. The tough situations for many characters didn't always have easy answers, even if the morals were technically easy to sort through as a viewer.
This is a comedy/drama that does a good balance of both. It made me sad, it made me guffaw, and it made me feel. Unrelated, I did go back and see Shithouse because of how much I liked Cha Cha Real Smooth. I definitely didn't like it as much as this one, but it still had great emotional scenes so it was a good building block to his third directed film for sure. I look forward to Raiff's next film, and I hope he keeps directing and writing them!
4 out of 4.