My first thought from this title, was that Alice Darling sounds like a name, so it is a good thing that they put that comma in there. And it turns out, I was right. Here is someone named Alice Darling, she is a singer and was on Spotify. Also her album is called Alice Darling too.
I found this out when checking to see if this movie was based on a book. The title, and aura of the film, gave me based on the book vibes. There is a chance this is the fault of Still Alice, which was also based on a book.
But sure enough, Alice, Darling is not based on a book at all! It might be loosely inspired by real events from the creator, but that is as far as we will get. Speaking of the creator, it was directed by Mary Nighy, her first feature length film, and it was written by Alanna Francis, her second screenplay. That's right. We got a movie about some women, written and directed by some women. Honestly, this happens so rarely I just feel compelled to point this out.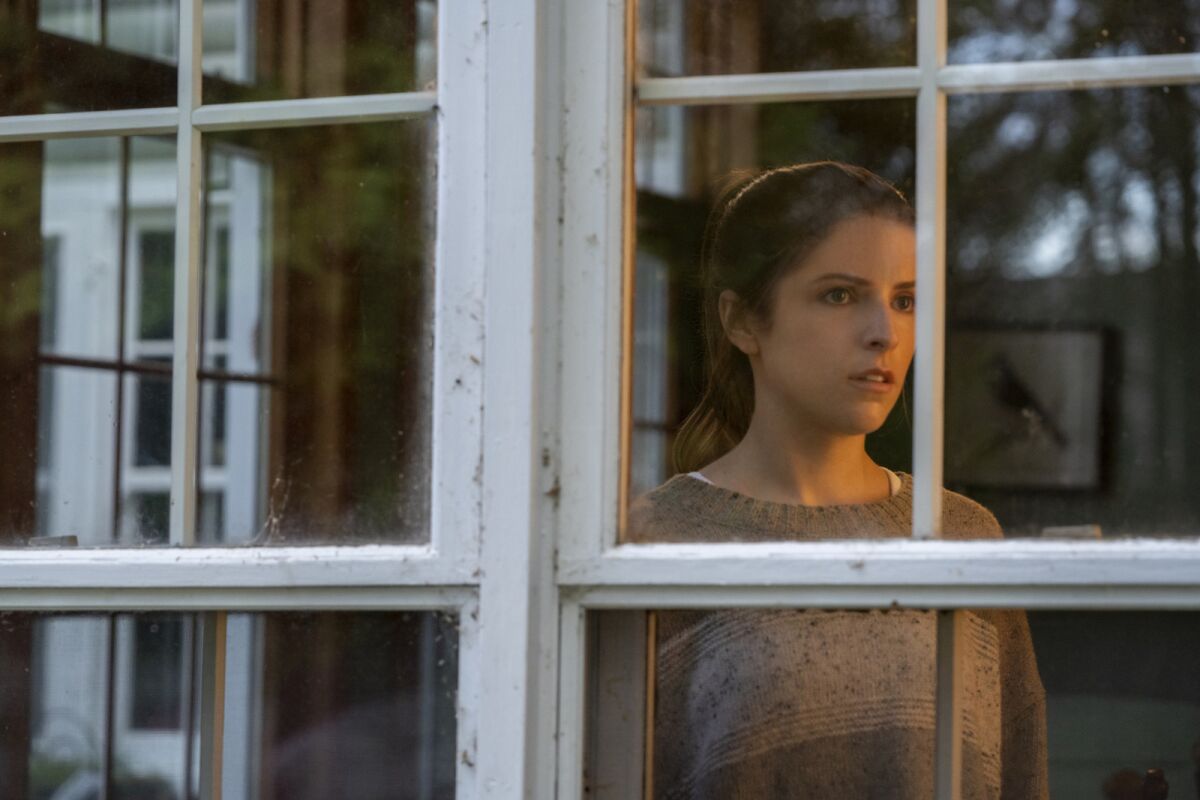 Staring out of windows, being a darling, just Alice things.
Alice (Anna Kendrick) is in a relationship! Haven't you heard? Simon (Charlie Carrick) is an artist, and has art, and does galleries with his art, and I guess he has success and makes money. He cares and provides for Alice, who still has her own independence thing going on. She has a job after all, and friends. Or does she?
Okay yes, she has a job. But it is limited, and Simon doesn't like to see her gone so much. He also has helped change her diet to be more healthy. And he also doesn't like it when she is with her friends so much. Her friends, Tess (Kaniehtiio Horn) and Sophie (Wunmi Mosaku), haven't seen as much from her lately. Alice cancels her plans more often, or she leaves really early from their engagements, and just isn't there. When Tess wants to do a week long trip at a Cabin for her birthday, it takes more convincing to get Alice to join, who is very reluctant, but she does want to go.
So she does the noble thing, and just lies to Simon that it is a work thing, and she will be busy. Why does she lie to him about hanging out with friends? Why does she fear saying anything wrong to him? Why is she so distant? Well, her friends are ready to confront her and help her out through this relationship, that might be a lot more one sided than Alice realizes.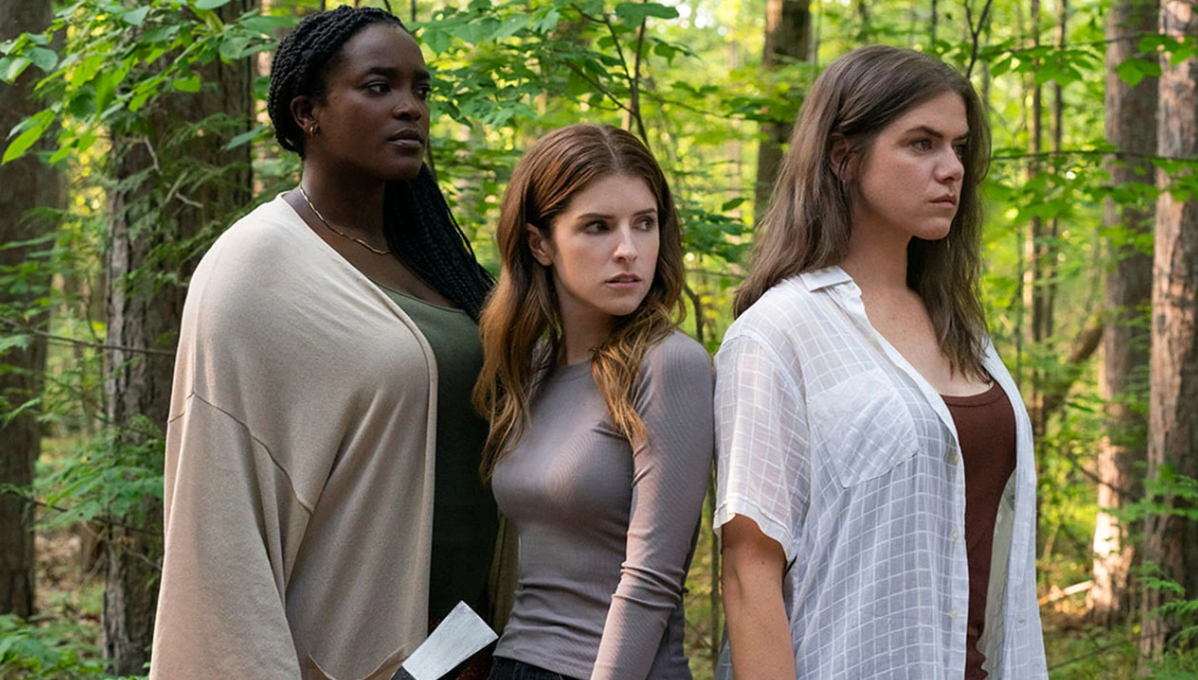 See, she has friendship on both sides of her! Like a sandwich!
Friendship and relationships can be hard. Being in a relationship can mean spending less time with your friends, and being more involved away from them, doing less than you normally would. But is that always a bad things? Or is it normal?
That is questions I had to ask myself watching the film. Because it would be messed up if your friends held an intervention to spend more time with them, if you were just super into a new relationship. But that is one of the themes this film explores. How much is too much? How much of an emotional codependence is a good thing, depending on the stage of the relationship? And what happens if the relationship is actually really one sided, with the side being taken advantage of, or used, not actually realizing it?
I won't use the g word here, but abuse doesn't have to be physical. It can just be controlling and emotional damage being done. A general fear of being looked down upon. And worse, which I won't get into.
The film did take some time getting going. The flashbacks that were often literal flashes in length, weren't super helpful. I wish it really delved a bit more into that aspect. I think Kendrick and Carrick both did really well with their characters. It was unfortunately the friend roles that seemed to lack more. I couldn't believe them as much, and it made a few of the bigger emotional tics jarring as a result.
If anything, this film is a real strong in its messaging of what happens if Love is actually just a codename for Control.
3 out of 4.