And this is where we stand. This is where all of the marbles fall. This is where the plot thickens. Finally, Moana is now out, and we can almost fully discuss the potential for Best Animated Film this year.
I was excited for Moana since it was first announced. Every announcement was met with excitement. Character actors. Lin-Manuel Miranda helping with the soundtrack. General plot lines. Just excitement and happiness.
And this has been a decent year for animated films in America. Zootopia, also a Disney film started off strong. Kubo and the Two Strings changed the game. And Moana is the final heavy hitter. (Pixar and Dreamworks faltered this year, with Finding Dory and Kung Fu Panda 3. The later decent, but the worst of the series). And sure, there was a lot of other filler, but no one expected a lot from them, just like I don't expect anything from Sing or Storks.
Needless to say, the hype was there, and I was hoping it would deliver.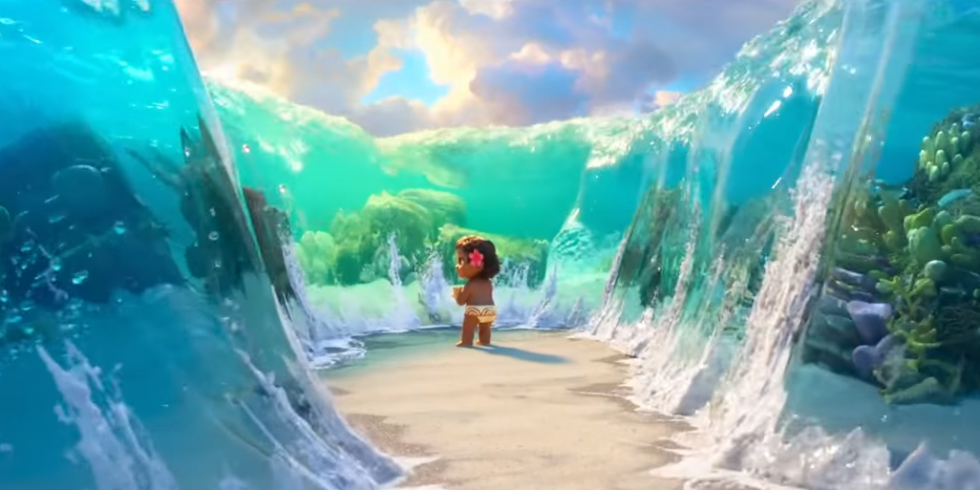 Starting off a film with potential baby drownings is a surefire way to hold my attention.
Moana (Auli'i Cravalho) isn't a princess damn it. She is the daughter of a Chieftain. There is a difference, she has talents. She also feels drawn to the sea. They live on an island, but outside of their local reef, the sea is rough and scary, so her father (Temuera Morrison) forbids her to really go into the water, because she has more important duties to prepare for on the island.
But everyone knows there is a lot out there. Moana's grandmother, Gramma Tala (Rachel House), makes sure they know the tales. The tale of the demigod Maui (Dwayne Johnson), who made the islands. He stole the heart of a goddess a thousand years previous, to give the power of creation to man. But his plan backfired, evil and decay started to lurk and grow, he lost his magical fish hook and was never seen again.
But that is all a story! No way that is real. Until, you know, the crops begin to fail on their island. The fish leave the reef. And their people are worried of being able to feed their families.
Moana isn't just going to sit around and let her friends, family, and loved ones suffer. No, fuck that. She is going into the see. She is going to find Maui, demand he restore the heart, and fix this blight for good. Sounds like a nice afternoon adventure.
Also starring the voice work of Jemaine Clement as a crab monster, Nicole Scherzinger as Moana's mom, and Alan Tudyk as a chicken.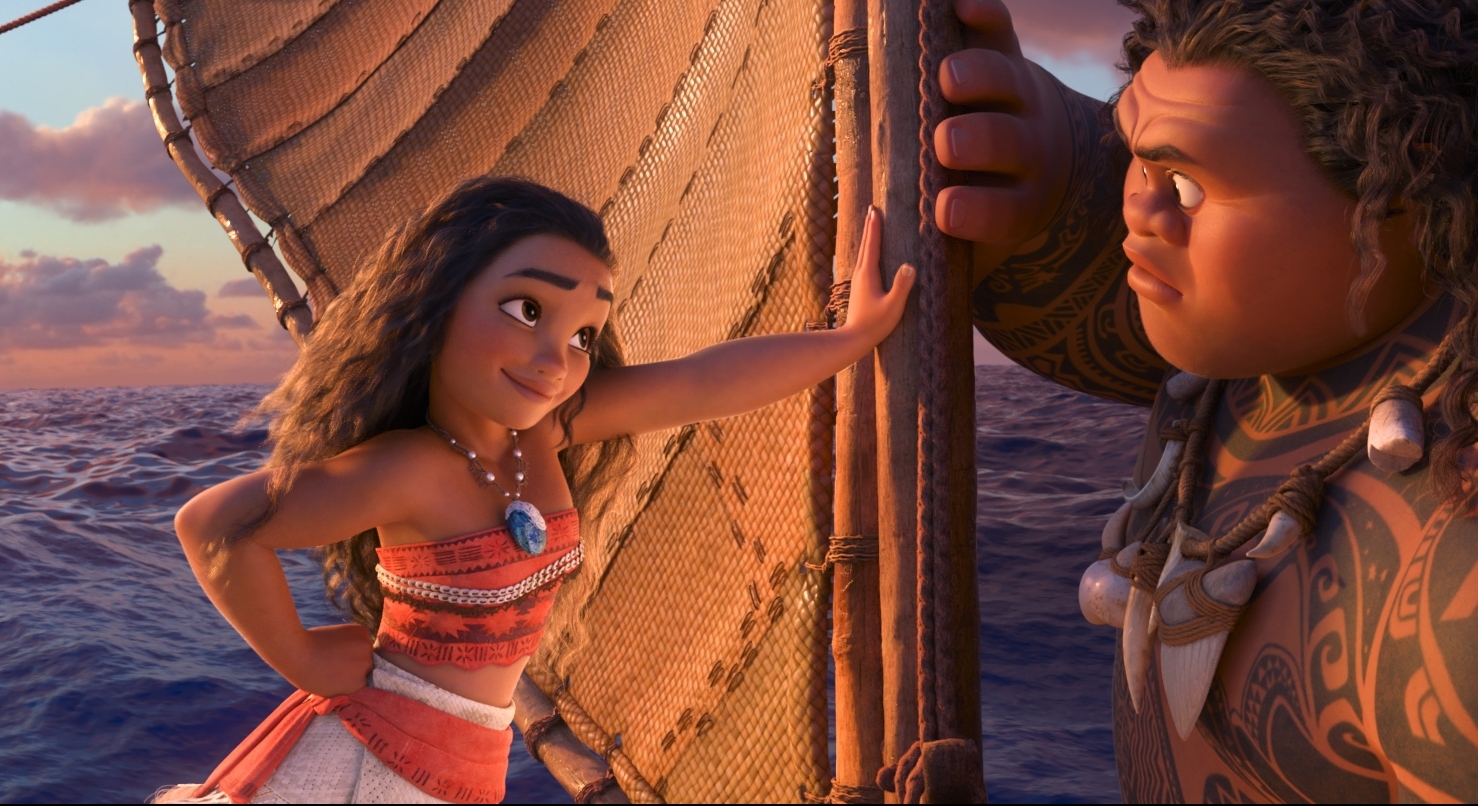 There is a joke here about a tiny canoe and wood, but I can't just quite put my hand on it.
Thankfully, there is a lot going on with Moana. So much that I really don't even know where to begin! But hey, I will try.
Animation style, it is a gorgeous film. Just like Frozen, I initially sort of had a problem with the character animations compared to the background, but quickly grew into it. The ocean was beautiful, the island so full of background life, and I especially loved the lava demon. It must have taken ages to fully animate that creature and it paid off extremely well.
There weren't too many annoying characters either. There were small pirate coconut things, they were more amusing than annoying and felt like a reference to Mad Max. For the most part, adults weren't super dickish in the film, like in other similar adventure stories like How to Train Your Dragon. Our lead was fierce, independent, and stereotype breaking, while Maui was funny and interesting. We still had stereotypical older sage lady, but she at least danced a bit to give her something new.
Music! Music music! What a fantastic soundtrack. Miranda's influence is super strong in this picture. The first few songs feel very similar to the style of Hamilton songs, including the use of extra chorus members and multiple tunes. Where You Are, How Far I'll Go, We Know The Way, You're Welcome, and all the various reprises (There are several) are just great. Only one disappointing song in Shiny, which is sad given it being sung by Clement in a strange Bowie-esque voice. It was hard to understand and his character was lack luster, which is a funny joke given the song title. But hey, Disney movies have to have at least one bad song I guess. Soundtrack was put on Spotify last Friday and I have listened to it a few times.
Finally, we reach the story, and yeah. It is a good one. Sure, cliches here and there, but it is about empowerment and following your dreams, a good message to rehash. I can honestly say I didn't fully predict everywhere it would go, making it another nice breath of fresh air.
As for which is better, this or Kubo? Well, I don't know yet. I should re-watch Kubo, but obviously Moana has it beat on actual story and music numbers, but Kubo's animation and heart are very strong.
4 out of 4.