July 6, 2016
Mike and Dave Need Wedding Dates
Mike. Daveeeeeee. Two pretty bro names. Played by two people who can be pretty bro-like. Maybe a match made in Heaven.
For the most part I tend to miss new comedies that come out because they normally screen against films that seem more important. Not necessarily better films, because they could go against worst movies, just more "important". Like the first biographical movie of some famous person, or literally any musical, or a blockbuster, etc.
But hey, I got to see Mike and Dave Need Wedding Dates! Aka Zac Efron's third comedy released this year and it is only halfway done, holy crap. When did Efron become such a comedic working star? Was it…Oh yes. It was with That Awkward Moment when he posed almost completely naked on top of a toilet. That was probably the moment.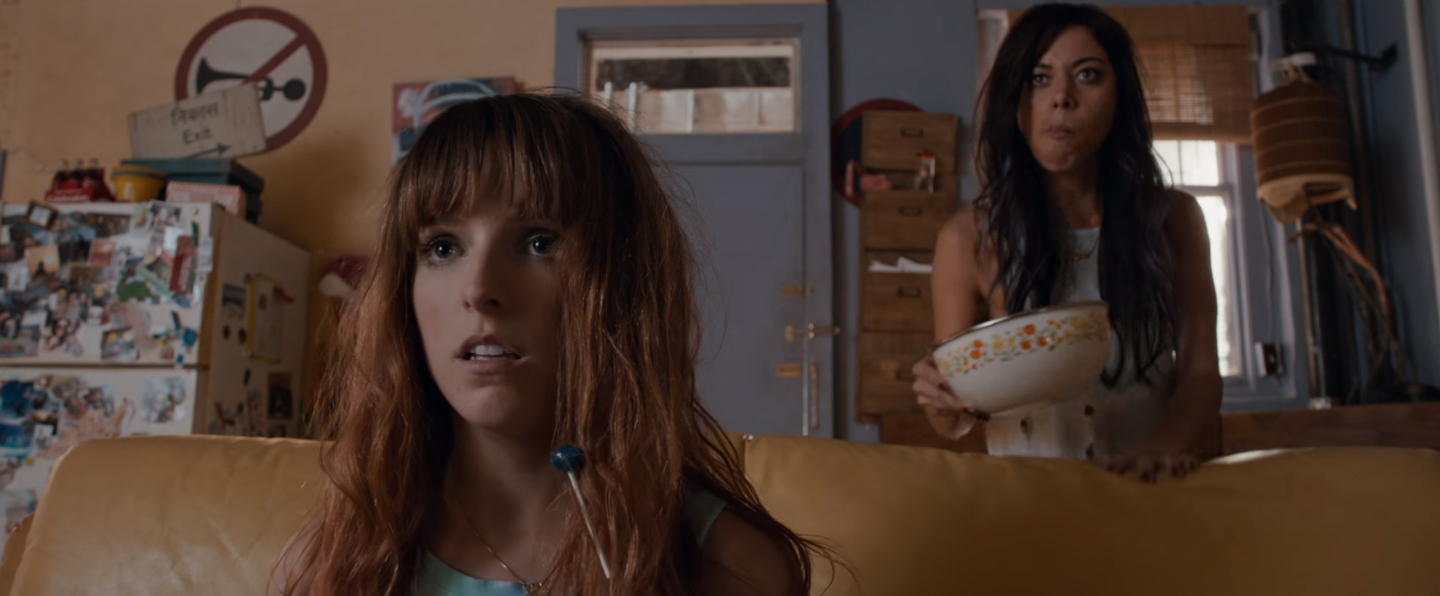 "This movie is sexist! It should have been called Lady1 and Lady2 Need To Get Their Free Vacation On!"
Mike (Adam Devine) and Dave (Zac Efron) are brothers who like to party. They finished school, but have made their adult living selling liquor to bars, which sounded cool, and is cool! But also unfulfilling. Blah blah blah, family drama, Dave is actually a good artist but he just wants to hang out with his older brother and chill hardcore. And their younger sister, Jeanie (Sugar Lyn Beard) is getting married! To Erik (Sam Richardson), yes a black man, and their wedding is in the wonderful Hawaii. However, there are concerns over Mike and Dave's party behavior from Jeanie and their parents (Stephen Root, Stephanie Faracy). Every time they get drunk and hitting on women, disasters strike and they ruin the party.
So they give them the task that they have to bring wedding dates. Some nice girls, so they will flirt with them and not hit on everyone else and ruin things. They post an ad on craigslist, this gets them pseudo famous, and it gets Tatiana (Aubrey Plaza) and Alice (Anna Kendrick) interested. Free vacation! Alice is down in the dumps, what, with getting left at the alter and all.
They decide to dress up, look nice and make up jobs and meet Mike and Dave to convince them to take them to Hawaii! And hey, it works. As you knew.
Of course, they are "hot messes" and only help riley up Mike and Dave more. Hooray destination wedding!
Also featuring Chloe Bridges as the Maid of Honor, Lavell Crawford as the Best Man, Alice Wetterlund as the bisexual cousin, and Kumail Nanjiani as the very foreign massage artist.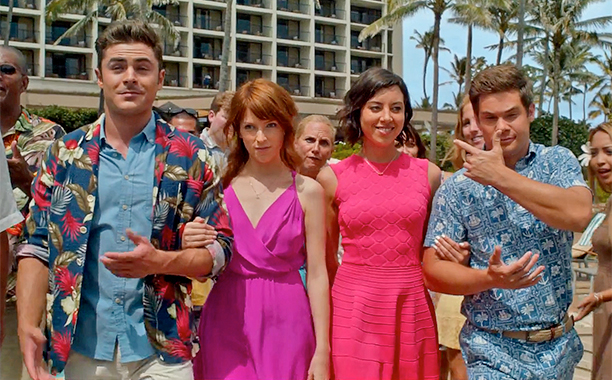 Hell, I'd be willing to go to Hawaii as their dates as well.
After watching MaDNWD (that's the beautiful acronym of this movie title), my first thought is that I really wanted to see Wedding Crashers again. However, I had no desire to ever see MaDNWD again.
I don't think this is a bad movie, I just think it had a lot of decent potential and it was wasted on more immature comedy elements. Devine is the "Extreme" brother, so everything he does is at the highest levels to garner a reaction. It is just over the top, but for the most part no one else reaches his level. Efron tries at times, but his character is given a lot more of the more natural humor and Devin is playing just the exact opposite.
I liked Efron and Kendrick in this one (barely with Kendrick), but mostly just hated the Plaza and Devine characters. Devine is meant to be annoying, and hey, it works. Plaza is still going hardcore into these extremely crude characters, briefly starting with The To-Do List and hardcore into Dirty Grandpa. Neither were super funny and that is half of their dang cast.
The funniest scenes were the ones that weren't spoiled by the trailer. They shouldn't have shown the ATV scene, such a waste. The massage scene was my favorite, along with the "boring" scene. But for the most part, the plot went almost exactly the way you'd expect it to go.
No surprises here. Occasional laughs. Some full frontal female nudity and a whole lot of butts.
I do wonder though, where the hell was the Bocce competition? I was really excited to see Bocce in a popular big release film. But that shit got trailer mentions and no actual screen time. Booooo.
2 out of 4.