October 29, 2012
ParaNorman
It has been a few years since we have had a stop motion scary movie, the last of which was three years ago in Coraline. But this year we have two! ParaNorman, made by some relatively unheard of directors, and Frankenweenie, a remake of a 1984 short film by Tim Burton, king of the slightly creepy.
Yep, ParaNorman is the underdog in this fight but hey, it is at least in color!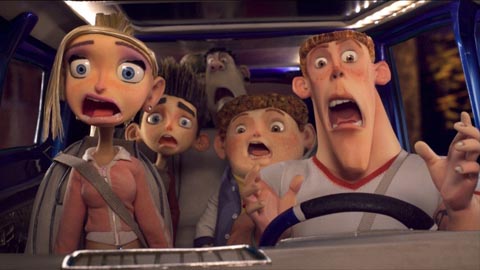 All white people, but color nonetheless.
Norman (Kodi Smit-McPhee) can see dead people. Ghosts at least, who are stuck on earth because their time and tasks have not been completed and cannot move on. So you'd think Norman would go around helping all the ghosts move on, but instead he just befriends them and acts like its not his problem. That isn't the movie plot, they never even bring up Norman helping the ghosts, he is just a dick kid who never thinks to help out his ghost friends. Just an observation!
He doesn't keep the ghosts a secret either, so everyone thinks he is a freak. His parents don't know what to do (Jeff Garlin, Leslie Mann) and his sister (Anna Kendrick) thinks he is a loser. Outside of the ghosts, so far just a normal sounding life. His only friend is a guy named Neil (Tucker Albrizzi), who has no friends because he is fat. True story.
In this town, their claim to fame is that they once burned a witch. But before the witch was burnt, she hexxed her seven accusers into a zombie fate once they die, meaning that  she is actually a witch and really they did nothing wrong. You can't just let witches free and running amuck! Years later, the curse still has not occurred because of people like crazy uncle Penderghast (John Goodman) who delay the curse. But once he kicks the bucket, it is up to Norman to make sure the zombies don't rise up and take over, with the help of Neil, Neil's older brother (Casey Affleck), his sister, and the local bully (Christopher Mintz-Plasse).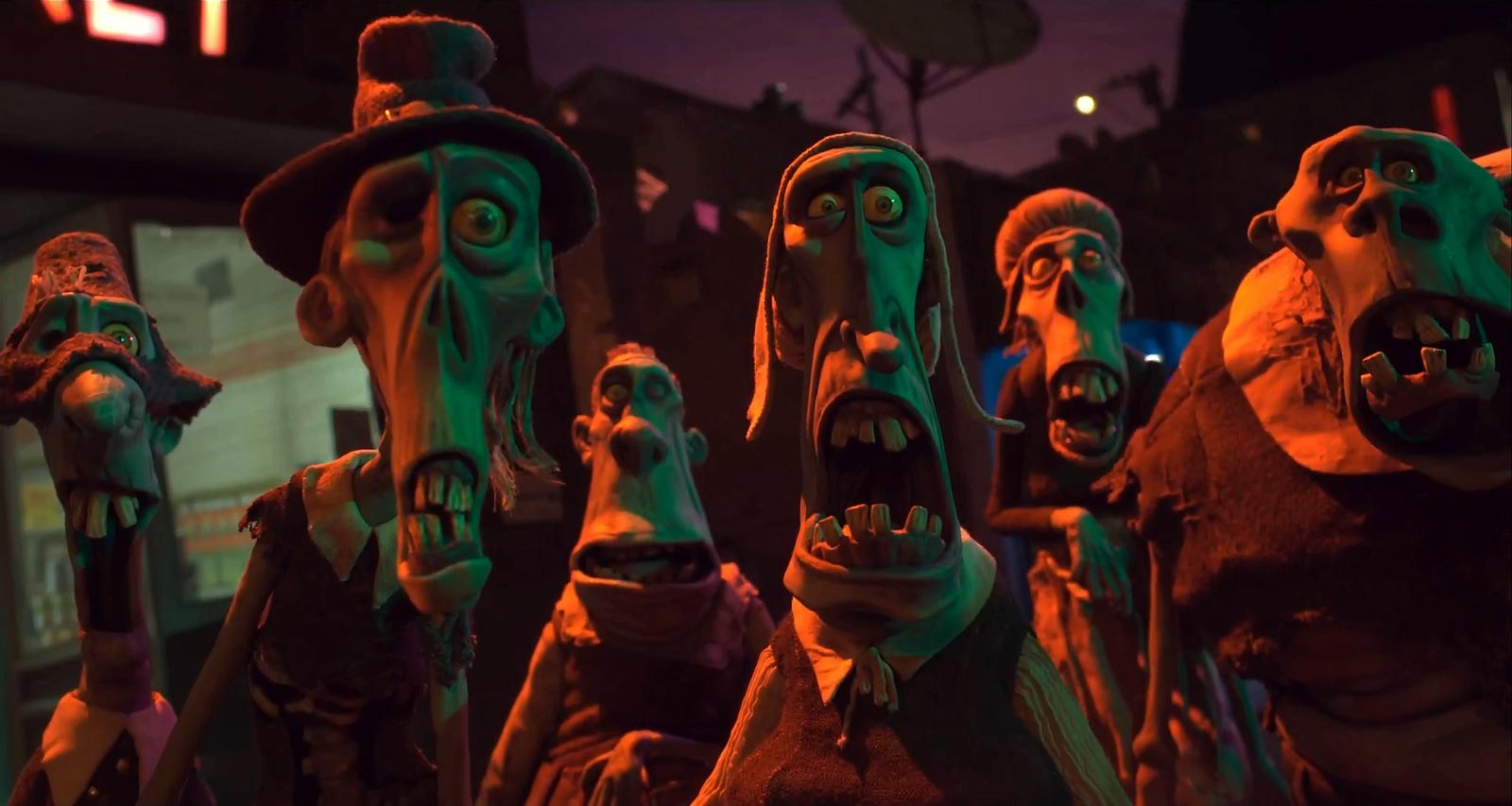 SO MANY ZOMBIES. SEVEN OF THEM. AHH.
Personally, I found the movie to be a bit boring. It is hard to classify just what kind of movie this was, and for who it was meant to be enjoyed by. Most of the good jokes were given away in the trailer and I didn't understand how this town even felt threatened. I mean, seven zombies? That is a very specific finite number of zombies, in the modern age, a town should be able to handle them. There is a scene where the towns people try to destroy them and end up killing exactly zero. Despite multiple guns, they actually just end up beating them up with umbrellas and clubs and let them get away. Well then.
I could talk a lot about the actual movie, but this one has controversy which is more exciting.
Controversy? In a kids movie? Yes! At the end of the movie, one of the main characters turns out to be gay. It was just meant to be a minor joke, but it has caused a lot of parents to freak out. I won't get into how ridiculous this controversy even is, leaving that up to you.
Overall, I can't see why this film has received such high praise. I just felt the stop motion wasn't the best and that most of the jokes fell flat. Feel free to see it as soon as you can and prove me wrong or tell me what I missed, because I am willing to listen. I do understand that the moral of the film wasn't just destroy the witch/zombies, but that wasn't enough for me to care.
2 out of 4.