January 2, 2018
Last Flag Flying
Last Flag Flying is, unfortunately, a film that came and went without a lot of fanfare. Everything that Richard Linklater touches should be given a goddamn parade, especially true given his last three films being Everybody Wants Some!!, Boyhood, and Before Midnight. There should be 76 bloody trombones to announce his films at this point.
And somehow I missed this one. I didn't even know he had a film coming out. I saw the poster, thought it looked interesting, and didn't jump right on it not knowing who was really involved.
Speaking of that, check out the main poster/DVD cover right here. If you only glance at it quickly, you might make the same mistake as I did. I actually assumed Colin Farrell was standing in the middle, with a nice moustache. I was very surprised to watch this movie and see absolutely no Farrell.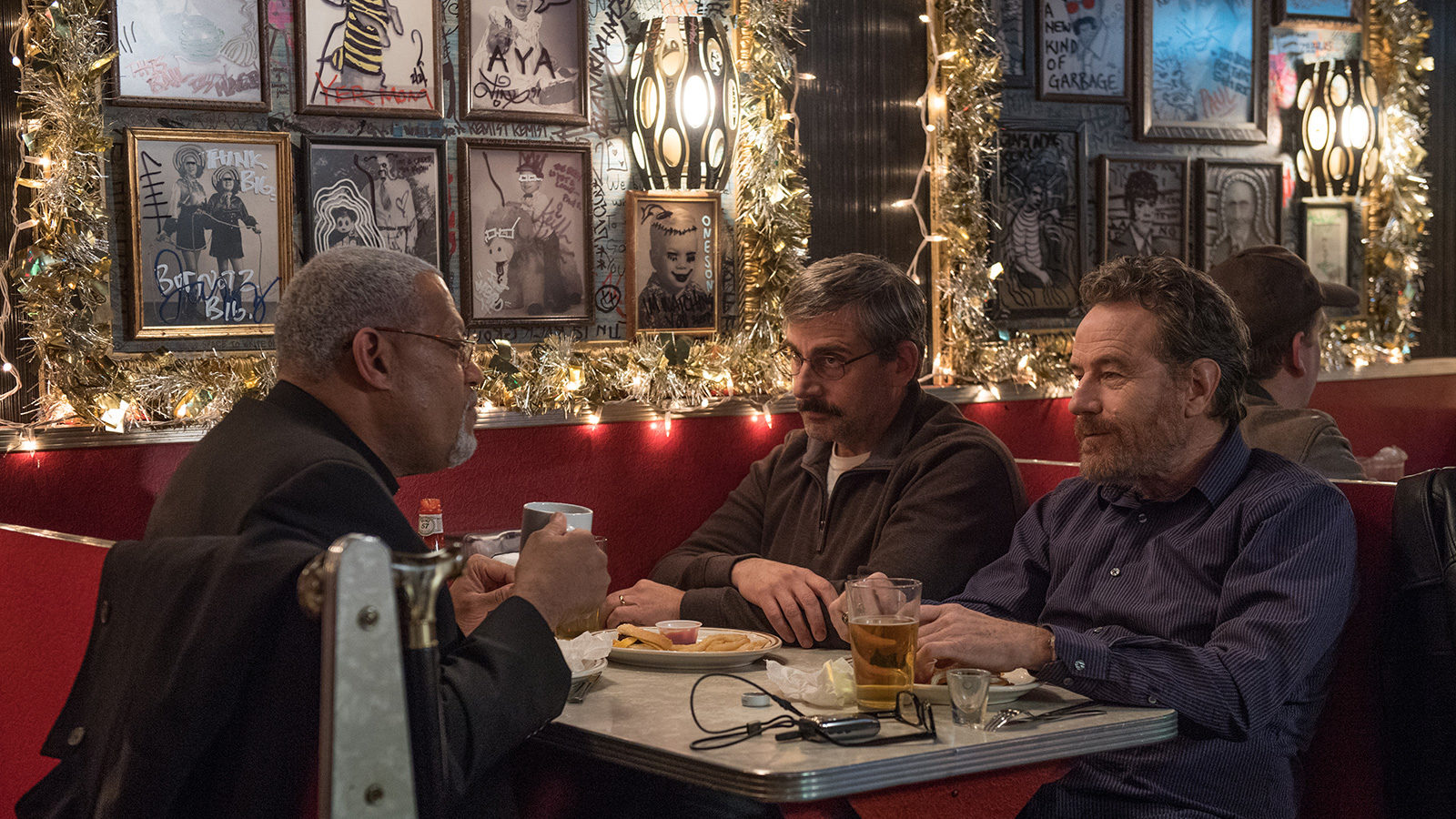 This picture still does not have me convinced.
The film brings us way back to the year of 2003 in the month of October. A bartender, Sal Nealon (Bryan Cranston) is doing his thing, when in walks a weirder fellow, Larry Shepherd (Steve Carell) walks in and continues to try to talk to him. After a bit it turns out they know each other, from way back. From 'Nam, except Larry was called Doc then.
Ah yes, war buddies, reuniting after over 30 years, because the internet lets people find each other. After a night of drinking, they also go see a different war buddy, Reverend Richard Mueller (Laurence Fishburne), who yes, found Jesus, got himself a real family with grandkids at this point.
The real reason Doc has found these two gentlemen is unfortunately sad news. Doc had a son who joined the military as well, but he has returned from Afghanistan dead and is to be buried in Arlington National Cemetary. A big honor, but with no one left in his life, Doc needs a few of his friends to come with him on this moment. This moment that they all feared in their own lives, but in a later generation.
It is time for a reunion, to see how they have changed, and how they can still grow together.
Also starring J. Quinton Johnson, Deanna Reed-Foster, and Yul Vazquez.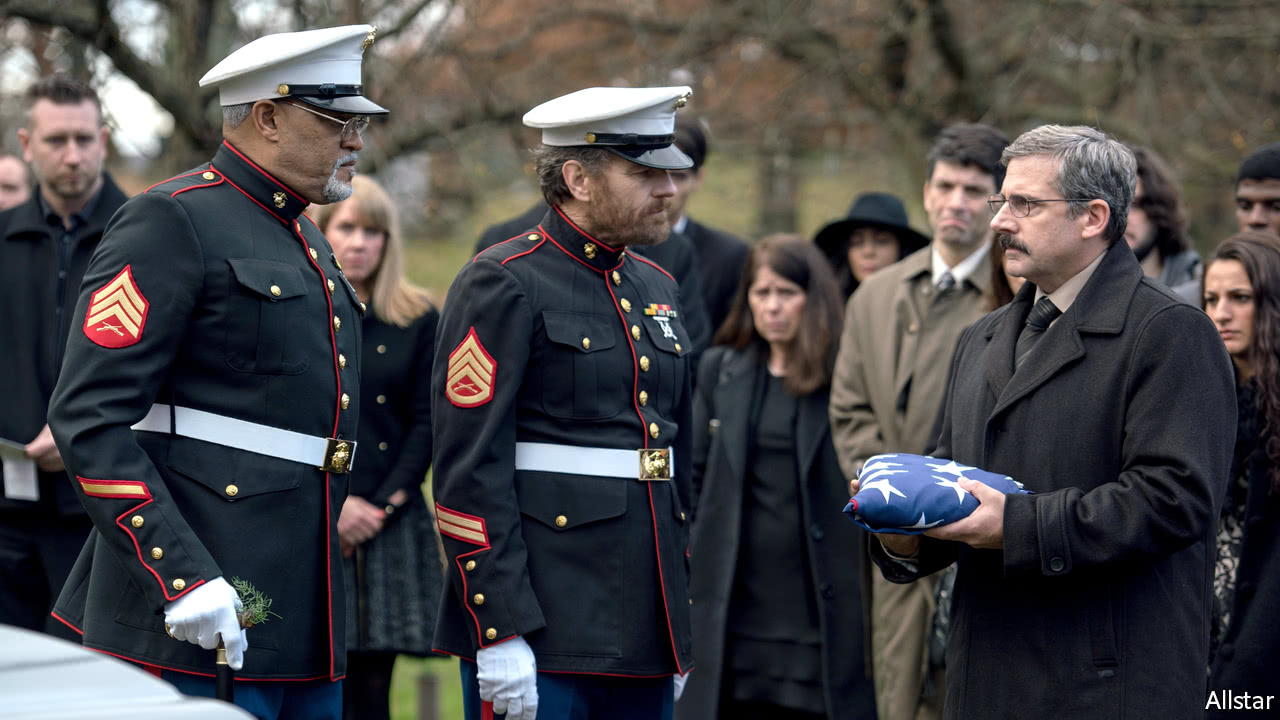 Okay, Farrell can totally be the type of person to method act as Carell acting right?
On any given day, depending on my mood, this might have been a 4 out of 4 film. Certainly more likely if I saw it in theaters without a baby running around. Because this film has a lot going on for it.
We have a relatively simple plot line, one dealing with burying a child so it easily gains some powerful moments. We have a small number of characters and a long backstory and place to connect them. It is clearly this is going to be a film about growth, despite three men in their late ages. About friendship. And a little bit about forgiveness.
A lot of powerful themes, especially with the war background behind them all. How three different veterans have had their lives unfold since the war. I will admit, I cried at one point in the film, and I practically cried writing the plot description, which is a strange sensation that I have never done before.
And yet, at times it did seem to drag a little bit. Or maybe they relied too much on Cranston's potty mouth. Or the fact that it seems to be about Carell's character, but there is a lot more focus/story given to the side characters. It is really hard to say why it never went into the love territory. However, it is a film that I would watch again and rexamine over time, and honestly, I hope it grows on me more.
3 out of 4.
About The Author
Admin