December 12, 2019
Jumanji: The Next Level
Jumanji: The Next Level is the sequel to the sequel/reboot that was actually the second sequel to a movie that is based on a book from the 1980's.
But this one has characters from the last one, and is also in a video game, so people like that.
Honestly, Jumanji: Welcome to the Jungle was better than I expected, even with dumb video game inconsistencies that movies just refuse to ever get right when we have real people sucked into video games.
And knowing that this movie had Dwayne Johnson pretending to be Danny DeVito? That was really enough for me to make sure I could see it!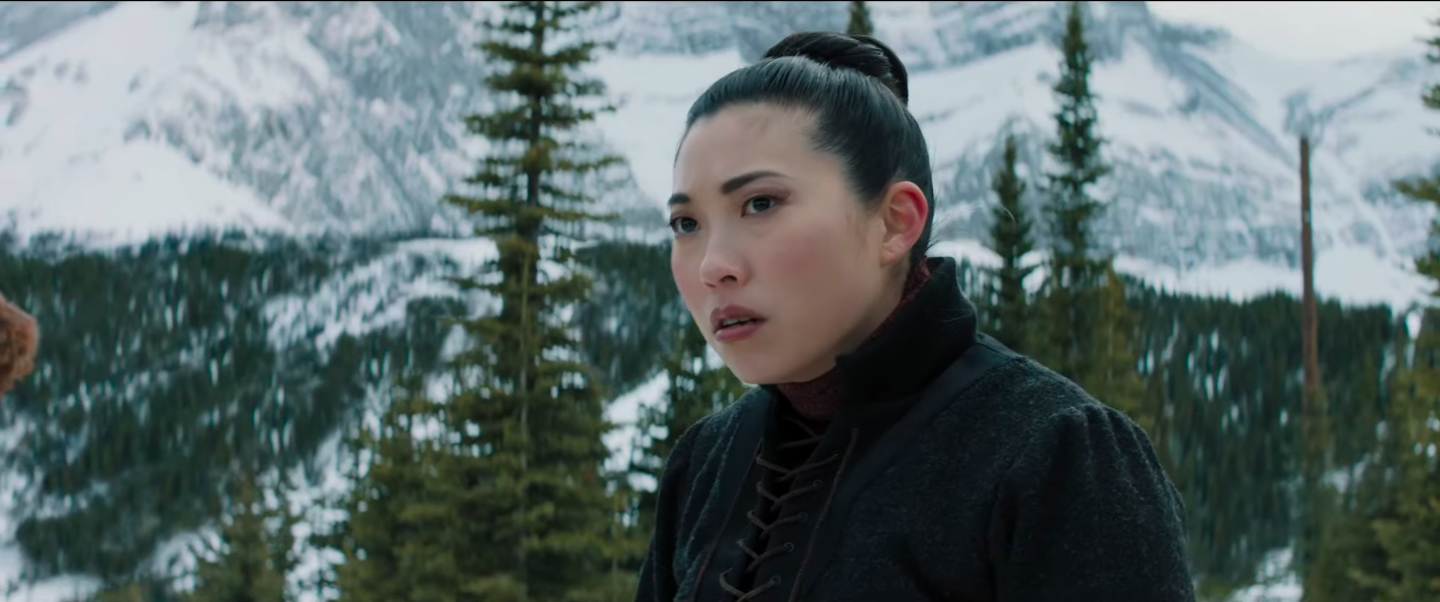 Seems like some glitches have affected the Avatars!
Alright! Time for more video games!
This takes place I guess about two years after the events of our first film. All of our heroes went off to do things. Spencer (Alex Wolff), our main kid I guess, went off to NYC for college, while the girl Martha (Morgan Turner) whom he started to date, went to a different school. She seemed toooo cool for him now and he broke up because of his anxieties and low self worth.
But the four of them still agree to meet up over the holidays, Spencer, Martha, Bethany (Madison Iseman) and Fridge (Ser'Darius Blain), a strange Breakfast club that didn't end.
This time though, Spencer doesn't show up, despite coming back home. So they check for him at home and only see some old dudes, Eddie (Danny DeVito) and Milo (Danny Glover). It's his grandparent and old business partner!
Turns out Spencer went back into the game Also turns out that Spencer even has the game again, despite being all broken. So they agree to go back in, but uh oh, old people get sucked in instead of Bethany! Now they have to explain it all to people who are bad at video games. Not only that, but the game seems to be a sequel, and a new quest!
Ack. Okay. Find Spencer. Finish the game. Don't die. Also starring the same avatars of Karen Gillan, Dwayne Johnson, Jack Black, Nick Jonas, and Kevin Hart. Also Awkwafina, Rhys Darby, Rory McCann, and Colin Hanks.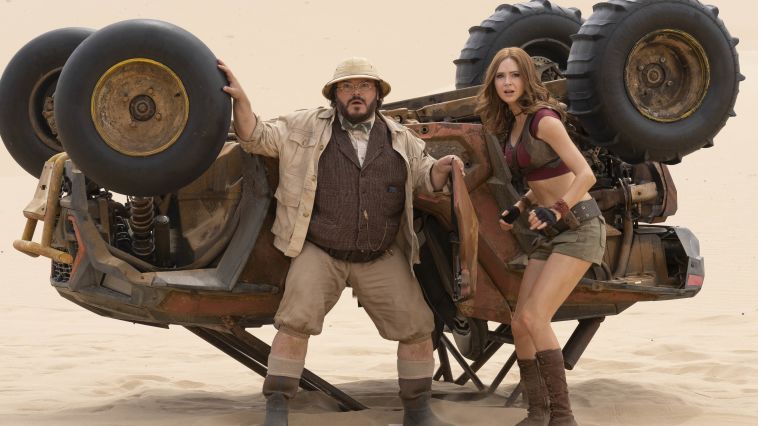 In this new level, it takes place in Australia! Clearly.
I came for the Rock as Devito, but it turns out the real star was Hart as Glover. It is already hard to see Kevin Hart as anyone besides Kevin Hart. Even in the last film, it was still basically Kevin Hart. But when he was imitating Glover, his voice was deeper, his voice was more thoughtful and slow. And sure, the slower speech was important enough to the plot so that everyone would notice it, doesn't mean I can't appreciate it.
The Rock as DeVito? Honestly, a bit more disappointing. At first I thought it must be my own hype ruining it, and maybe DeVito wasn't as obvious as I thought. But later in the movie, ANOTHER character had to act like DeVito for long periods of time and they nailed it. It was exactly what I was hoping the Rock would do, and he didn't deliver. And for spoiler reasons I will keep it vague, great job other acting person. You and the previous mentioned Hart description knocked it out of the park.
Now on the other fronts, the plot of this one is really weak. Not just the video game plot, which is part of the point. The real world plot. The old guy anger isn't worth our time. The plot to get Spencer and friends into the game was terrible this time around. Why does it happen? Because they want a sequel to exist, I guess.
This film still has some fun, and some tricks up its sleeve. And still, like the first, it ends up being just okay.
2 out of 4.