December 27, 2012
Jack Reacher
I found myself disappointed again, going to the theaters to see another movie based off of a literary character I had never heard of before. The first teaser trailer for Jack Reacher I actually enjoyed, despite the silly title. But hey, some author gave him that crappy name, so that is what they are stuck with. But once I got the full trailer for Jack Reacher, I really didn't care if I saw the movie or not. Seemed like your standard action movie, potentially also spoiling the most amusing parts in it.
Damn it trailers, why must you exist at 2-3 minute lengths? You give far too much away!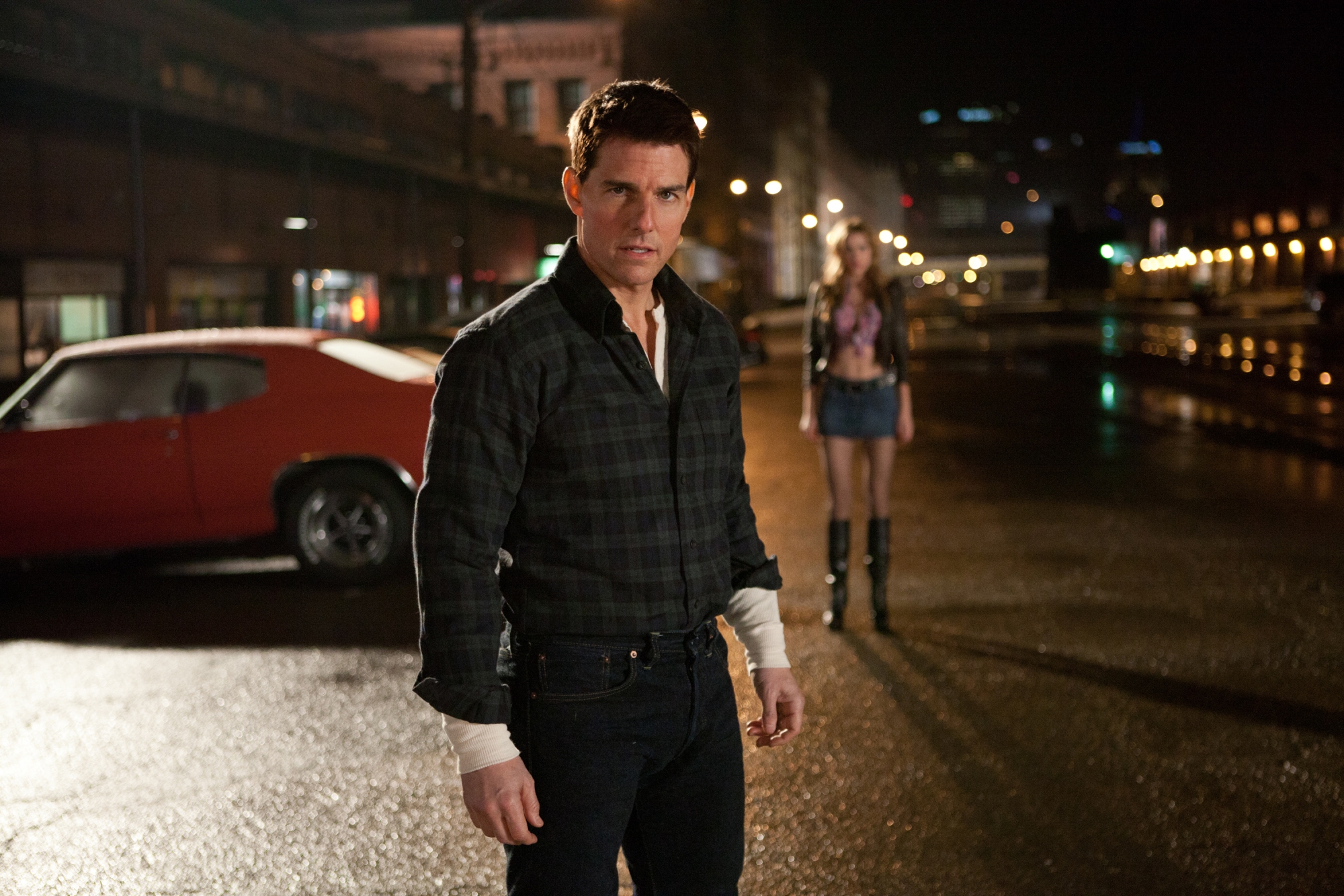 "I'm hear to kick ass and fuck bitches, and I'm all out of fucks to give."
The movie begins with a cold open in Pittsburgh, where a man open fires from a sniping position and kills five random citizens before making his get away. However, with the large number of clues left behind, Detective Emerson (David Oyelowo) and District Attorney Rodin (Richard Jenkins) are able to find the culprit and make the arrest within 16 hours after the incident. Despite the facts, the sniper, James Barr (Joseph Sikora) refuses to admit guilt, and asks for one thing. Jack Reacher.
Reacher (Tom Cruise) is a ghost, having been living off the grid in the US for the last two years, without a smudge on his record. Formerly a member of the military police, he has had a past with Barr in Iraq, and makes his way on Pittsburgh on his own to find out just what happened. Helen (Rosamund Pike), Barr's attorney, daughter of the DA, wants to use Jack as her lead investigator to help her side of the case. She doesn't want to get him off or anything, but maybe just avoid the death penalty. Oh, and Barr is now in a coma. Hard to help out your own case when you can't talk!
What will Jack conclude? Did Barr finally snap and take out a few civilians? Or is something else at play here? You know, since he is being followed by random thugs and gang people (Jai Courtney, Werner Herzog). Robert Duvall is also around eventually, as your everyday friendly gun shop owner. Yay small businesses!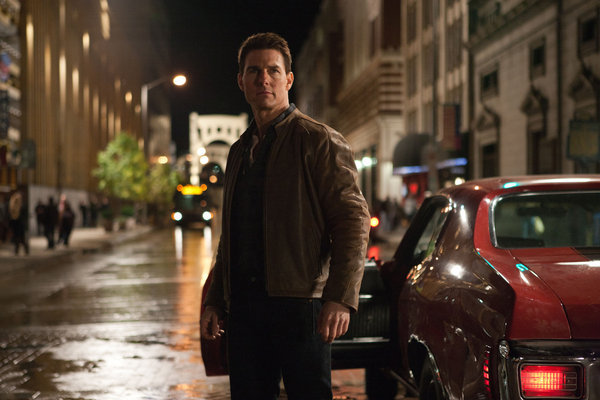 Look familiar? This scene literally takes place on a different day as the other picture.
The first words spoken in the movie don't happen until 8 minutes in. It wasn't just eight minutes of opening credits either! No, we got to see the shooter set up, take his shots, and leave. We saw all the clues gathered and the shooter arrested and taken to jail, all before anyone said a word. The only way to describe the snipe scene is creepy. You get to see through the cross hairs, hear the breathing, and watch as the sniper figures out his victims and shoots, all in one long scene.
And boy did it really set the tone for the rest of the movie.
Jack Reacher is not a CGI-driven action movie full of explosions with a one man super hero who spits bullets and is amazing at everything. No, there is actually a bit of thought involved and he has weaknesses. The story takes its time to develop, going at the best pace to make sure the plot actually makes sense. The actual reason for the shootings I found to be disappointing, but I appreciated the build up to the reveal, even if it involved talk of conspiracies and corrupt government agents.
This is also a non comedic role for Tom Cruise. I usually find his more serious stuff to be lacking and a bit dull, yet I think he really carried this picture in a calm and confident way. Don't worry, there are some amusing scenes, but it isn't the main focus of the film.
I'd recommend this movie if you are looking for an action movie that isn't completely mindless and what looks like a faithful interpretation of the book.
3 out of 4.