Colossal is one of those films that I knew I couldn't wait to see from the first trailer and concept leak. The idea sounded original, and originality in films is a rarity.
But it also had two of my favorite people! Anne Hathaway, who has been making a lot of stronger choices lately in her career, and Jason Sudeikis, who is normally pushed off as a side character and still rarely given his chance to shine.
So why not shine with giant monsters attacking South Korea? Who is excited? Just me?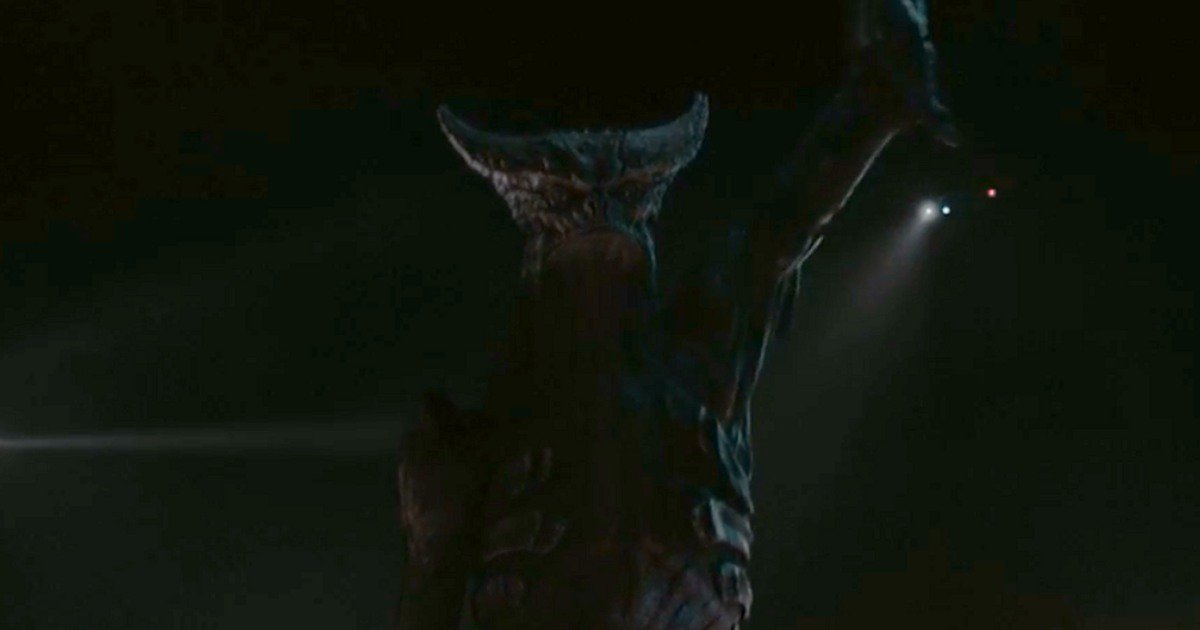 This guy is totally excited!
Gloria's (Anne Hathaway) life is shit. She got out of her small town to live in a big city, but she lost her sweet writing job and hasn't found work in a year. She has been living with her boyfriend, Tim (Dan Stevens) who has had a stable job and a stable life. But Gloria has decided to spend most of her days sleeping, because she is up all night with some friends drinking, getting nothing done. Thanks to her lack of willingness to change and lies, she gets kicked out of the apartment and finds herself broke and alone.
So of course she heads back to her old home town, that she left so long ago. She can stay at her parents old place, because they still own it and it is empty. But hey, she will get an inflatable mattress and figure it out.
It doesn't take long for her to run into an old friend, Oscar (Jason Sudeikis), who gives her a place to hang out (his bar), some house supplies, and a part time job. Heck, she gets some new friends in "crazy man" Garth (Tim Blake Nelson) and Joel (Austin Stowell).
And after a night of drinking and sleeping all morning, she wakes up to find that Seoul, South Korea got totally fucked up by a giant monster. And after few nights of attacks, she starts to notice that its mannerisms seem familiar. Could…could she be controlling the monster? But why? How? Those hundreds of dead people…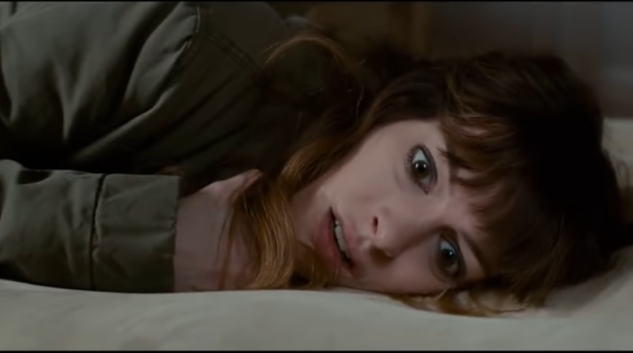 It is hard to reconcile your emotions when you know you wiped out hundreds, but no idea how.
If you watch a trailer for Colossal, it will look like a Comedy with some Sci-Fi elements, but it is so much more than that. As far as I can tell and hope, no trailer really just spoils the whole thing, but they all give the same sort of vibe.
Apparently this is the year of genre-bending films blowing me away, as this is only my 4th 4 out of 4 on the website from 2017 films, and 3 of them don't get easily defined by one genre. Split, Get Out, and now this, all have multiple elements and tonal shifts that keep you on your feet and help reflect a grander film experience. Some would dock points off of Colossal for that, by being "scatterbrained" but that is only an issue if the film does not succeed on the multiple levels it tries to reach. But Colossal handles the later film drama extremely well, and the early film comedy/awkwardness/mystery elements.
Acting is top notch for our leads of Hathaway and Sudeikis. Hathaway made me hate her character, until it didn't anymore (growth!), but I always hated her hair. Sudeikis had a lot more subtle great moments early on, before rising up to a level I have not seen before with him by the end.
Colossal is a film that is better the less you know about it, and I ensure you, I barely talked about any of the many intricacies of the plot. But spoilers be out there, so go out and swiftly see this film which deals with important subject matters in a rather unique way.
4 out of 4.