December 10, 2021
Being the Ricardos
Daa-daa-daa dadaDAH-dahdaahhhhh.
I Love Lucy is an iconic show in TV and American Pop Culture History. When there were barely any channels, it was basically the most watched thing ever. Around the world, people (non-kids) can recognize Lucy Ricardo and Ricky Ricardo, and maybe they can recognize her wail as well.
Now of course, for me, this is where I get to say I have never seen a full episode of the show. I have just seen clips. Never searching them out either. They just love showing clips of the show in documentaries, in movies, in other shows. How else will you know what decade it is without an I Love Lucy on the TV set in the background?
I do love Aaron Sorkin though. And I know that his fictional behind the scenes look at the making of an episode of I Love Lucy combines some of my favorite Aaron Sorkin based moments. People will argue about scripts and the writing. People will make last second changes. And people will have a lot of things going on in their heads at the same time, often switching between them on a moment's notice in their dialogue so we have to keep up.
So let's go Sorkin. Teach me about the show from a fictional perspective based on reality.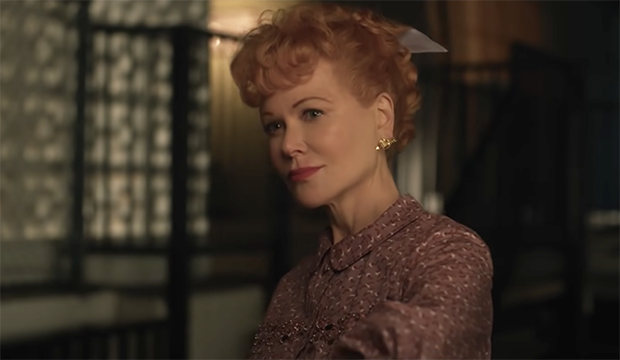 You don't have to be a real red head to play Lucille Ball. She wasn't a real red head! D:
Lucille Ball (Nicole Kidman) runs her show with an iron fist and an attention to detail. She won't let sloppy writing affect her show, because she wants her shows jokes to be believable, and not just playing dumb to the camera. Lucille Ball is quite smart and clever, damn it, even if she plays a bit of a silly simple potato.
Her Husband, Desi Arnaz (Javier Bardem) also helps run the show, running different aspects. He keeps the money coming in, he deals with the press stories that affect them, he warms up the audience, he keeps it a smooth sailing ship. They are the perfect couple, fictional or otherwise. Or are they?
In this week on I Love Lucy, we have to deal with a lot behind the scenes. A sudden pregnancy and how it will affect the show. Reports of Desi cheating on Lucille. A bit of the sketch that just won't work. Side characters feeling inadequate. And oh yeah, reports that Lucille is a communist.
Hopefully they can tackle these issues while also putting on a good show for the audience, and hopefully they can stay on air this early into their second season.
Also starring J.K. Simmons, Nina Arianda, Alia Shawkat, Jake Lacy, Tony Hale, Clark Gregg, and Nelson Franklin.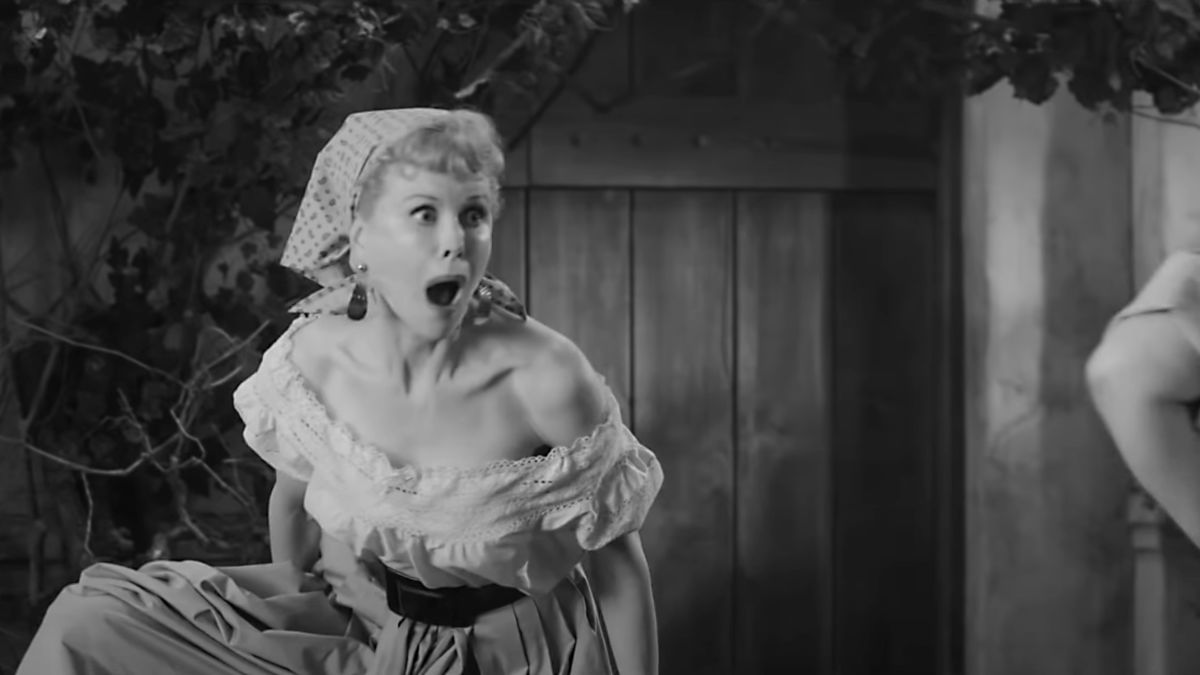 Is this the real life? Or is this just grape smashing?
I am old enough, and have seen enough movies, that I know what to expect when going in to an Aaron Sorkin movies, and this is basically what I expected going into an Aaron Sorkin movie. But this is only his third movie where he has both written and directed it. The first one, Molly's Game, didn't remind me a lot of his previous work, outside of the dialogue. The Trial of the Chicago 7 did remind me a bit of his past work, since it was a courtroom drama, but it still wasn't fully there.
Being the Ricardo's reminds me of older Sorkin. It reminds me of his TV shows specifically, basically all of them. Yes, even Sports Night. And Steve Jobs. It has a hectic feel, despite being over the span of a week. It has layers to it, we also get a lot of flashbacks of the couple as they met, and their careers before the show. It feels like the classic Sorkin, the one who only wrote and didn't direct. He was able to capture the style that his writing dictated in all of those works, and I am all here for it.
I don't have any real basis for who should have been cast in these roles or who should not have, because I don't know the old show. But I did learn a whole lot, and while going back to look things up, I was shocked how much wasn't made up. Just the timing of things are really what was changed.
Kidman and Bardem are wonderful together. I want them to be different people and be in a real chaotic relationship together. The rest of the cast was good too, and I was surprised at how much it highlighted other people who worked on the show and the producers.
Being the Ricardos feels like a movie that should be made for fans of the show, but it made me a fan of the show. Will I go and watch it? Hell no, let's be honest. I ain't got time for that. I got enough of it from clips. But I will say I appreciate the real Lucy, Lucille Ball, a lot more than I just assumed before.
4 out of 4.