Click HERE for an interview with the director of the film, Maria Bissell!
Sometimes a title is all you need. How To Deter A Robber. There. Five words, with two that really stand out. Who talks like that? Why are they talking like that? Is this a film to talk about keeping robbers away from your home?
You'd like ask is this a remake of Home Alone? That kid knew how to keep away some potential robbers, with some sadistic methodology.
Is this a film that will up the ante? Change the type of lead? Kill someone? Go hard R? Or will it not seem like Home Alone at all?
I do know that no matter what, just by title alone, I am curious and immediately comparing it to an awkward classic.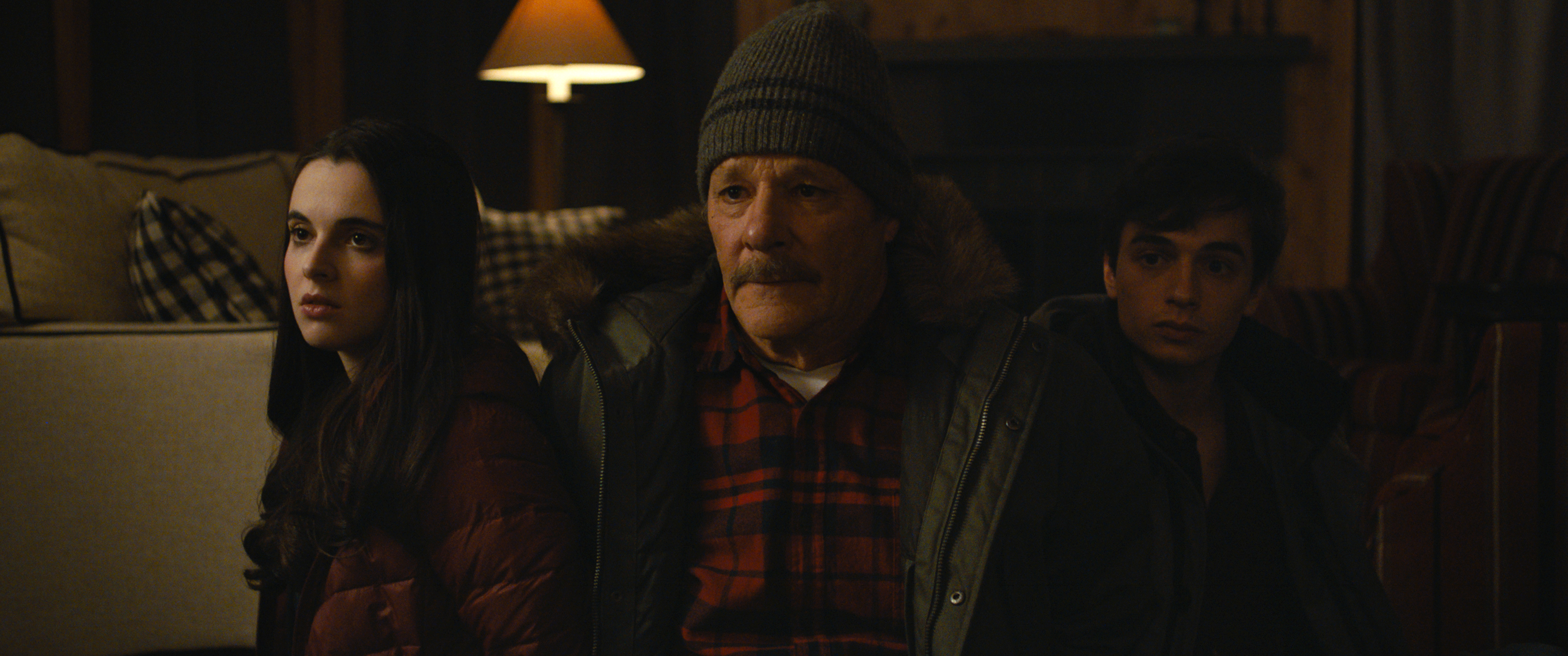 Being tied up with your crew is not a good way to deter a robber.
Young (eh, 28 year old actress) little Madison Williams (Vanessa Marano) is trying to pine the perfect essay for getting into college after she finishes high school. She is running out of time. It is winter. But the inspiration she seeks and craves fails her, and she realizes the writing she is creating is really not up to her standards. Her mother is constantly on her case about things, never trusting her, and judging her, so she feels trapped.
But she is with her boyfriend (Benjamin Papac) and they sneak out one night to a friend's cabin, to check to make sure things are okay. They end up staying the night, and when they wake up, the place was robbed! Damn! People came and ransacked the place, and now they will be blamed, damn teenagers. They couldn't even deter a robber (that's the movie !!) by being in the home, so they need to up their game.
Madison's uncle (Chris Mulkey) takes the two of them to his own cabin to spend some time away from her mom, while also teaching them some better tactics to keep the place secure. And sure enough, the robbers (Abbie Cobb, Sonny Valicenti) are coming their way next, so they are going to do their best, or their worst.
Also starring Nikki Crawford, Jonah Ray, Leah Lewis, and Gabrielle Carteris.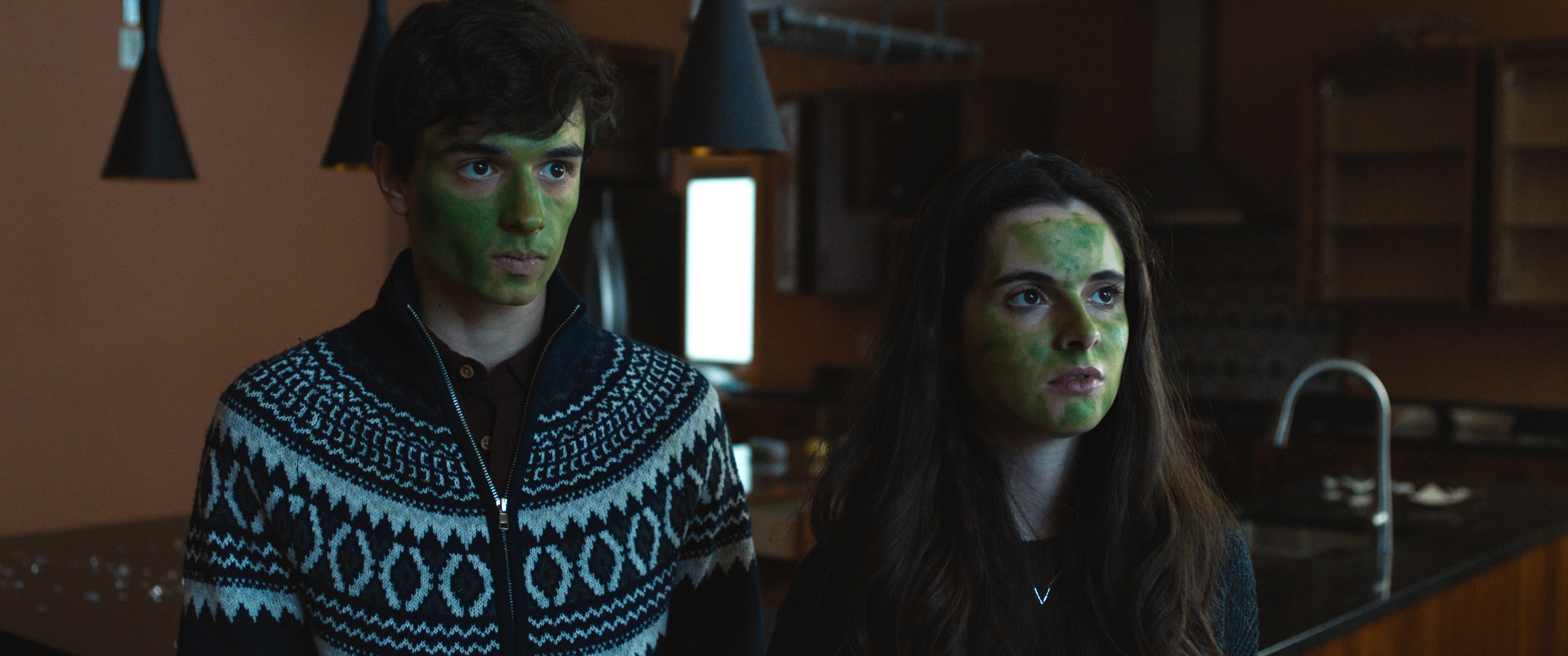 Trigger Warning: Green Face!
First cat out of the bag, this film never feels like Home Alone, and that is obviously a good thing. It needs to be able to stand on its own legs. Sure, some traps maybe get set up and attempted, but the important note here is that some teenagers who aren't sociopaths aren't amazing engineers to do elaborate pain enduing schemes, they just are not. How to Deter a Robber goes for a more realistic approach to the being in the same house as a robber, by, you know, being caught almost immediately.
But how do you get away from the robbers? How do you make the cops find them? How do you avoid death and unravel their trust? These are all important aspects as well, and where a lot of the film lies.
The main thing I love about this movie is the chemistry between the cast. I will admit I haven't seen anything Marano has been a major part before (just side roles in TV shows that I didn't notice), but she definitely brings it this time. Her relationship with her family members, the boyfriend, and the robbers are all believable. She is a talkative charmer.
The movie is a bit of a comedy more than anything, and despite not being laugh out loud funny most of the time, it is still amusing, and I still smirked throughout. It was one of those films that could be sweet, yet still have some darker parts throughout it. And now that I have seen this movie, I know what a Hodag is, and learning about new monsters is always worth your time.
3 out of 4.