August 18, 2016
Kubo and the Two Strings
Technically, yes, I have a few biases going into watching Kubo and the Two Strings. But for plenty of good reasons.
Laika, the makers of this film, have a pretty damn solid track record. Coraline, ParaNorman, The Boxtrolls, these guys are stop motion geniuses and their name means quality.
The Boxtrolls also had the best trailers of any film that year. Kubo and the Two Strings? The first and only trailer I watched was decent. It wasn't as creatively done, but the story itself felt original, large scaled, and awesome awesome.
So yeah, I've been excited to see this movie for over a year. This has been my most anticipated animated film all year, even more so than Moana. I am only human, let me be excited.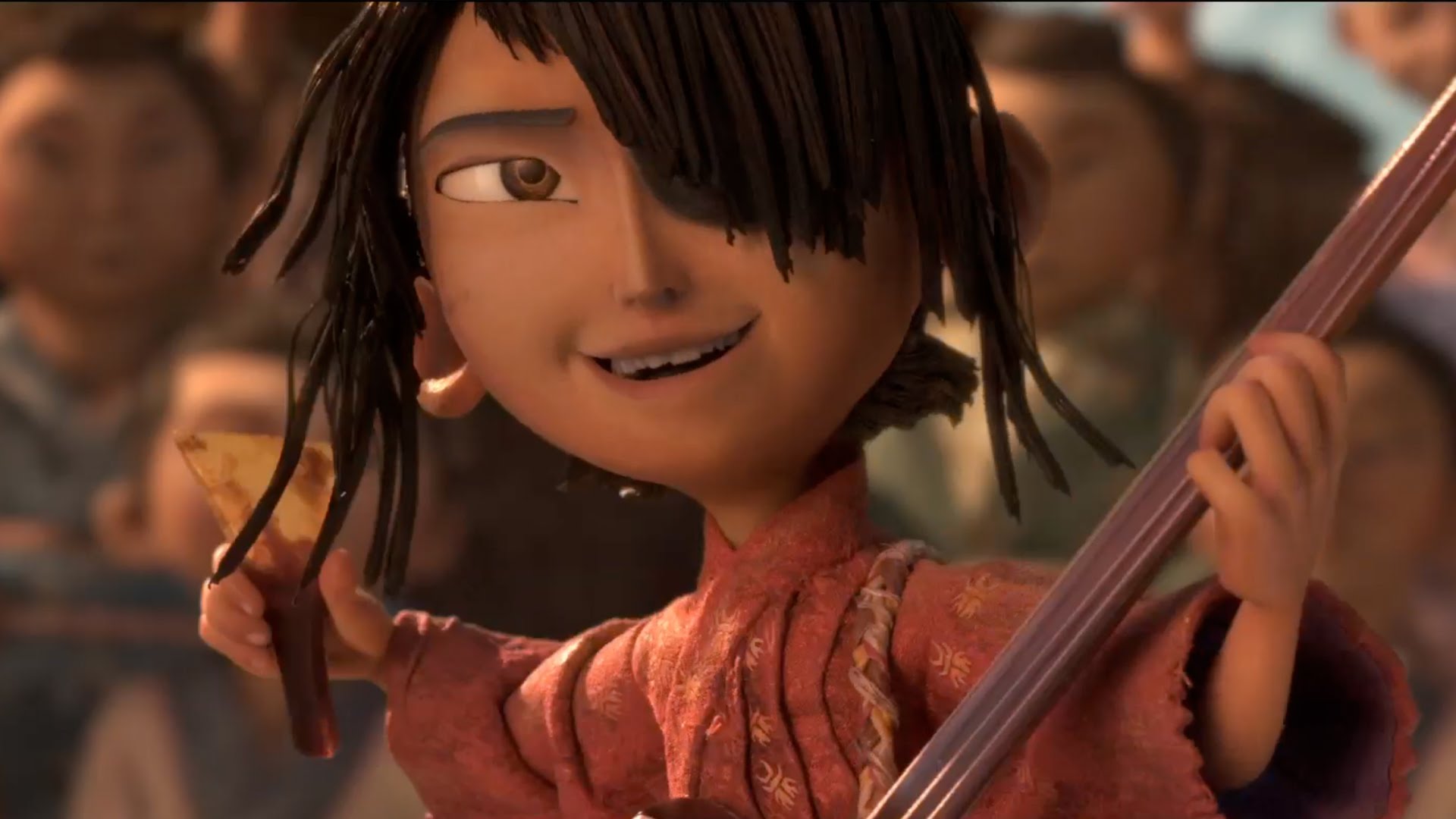 Shit, this kid is so bad ass he only needs one eye.
Kubo (Art Parkinson) is a 10 or 11 year old boy, and yeah, he is missing an eye. He lives with his mother (Brenda Vaccaro) in a cave by a village. She is out of it, as she had a head injury when Kubo was just a baby, escaping from a threat. A lot of her day is spent staring out in the sea, but sometimes she remembers and tells him stories of his father, a great samurai.
His dad apparently died when he was a baby protecting him. From who? From his grandfather (mom's dad), the Moon King (Ralph Fiennes) and her sisters (Rooney Mara). The Moon King took Kubo's eye for reasons and he wanted the other eye as well. So they have been in hiding, Kubo has not been allowed out at night or else he would be discovered. During the day he would love to tell stories in the village, using a magical shamisen to bring origami and paper to life to create wonderful visuals.
Well, as we all know, eventually he is discovered. And a lot of bad things happen. But now Kubo finds himself in the middle of nowhere, with a talking monkey by his side. A talking monkey?! Yes, a toy he always carried was brought to life to protect him, named Monkey (Charlize Theron). And eventually, also a great samurai turned beetle samurai named Beetle (Matthew McConaughey). Kubo can tell a tale, but he is not a namer.
Kubo and the gang have to find three parts of a legendary armor, heard only in stories. They are the only things that might be able to protect him from his grandfather and protect his remaining eye. Oh, and sure, George Takei voices a villager, and I am 90% certain he says "Oh My" at some point.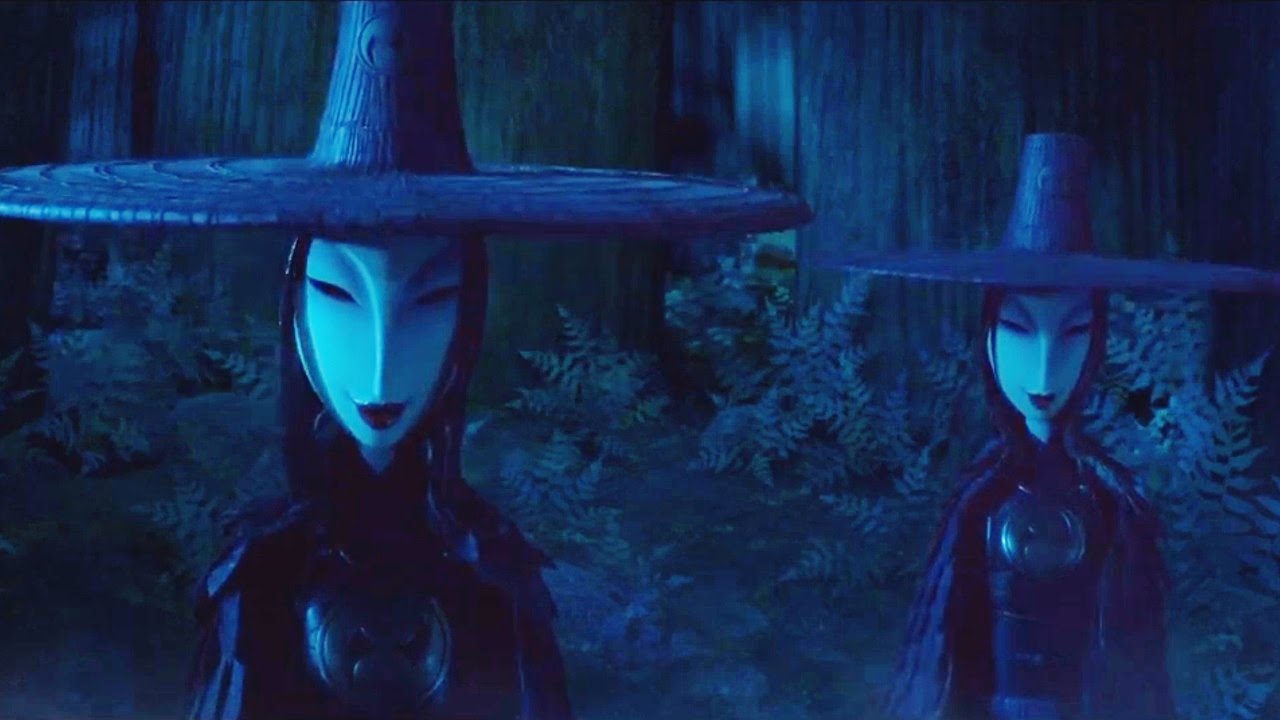 Holy shit, the moon sisters are straight out of my nightmares.
Kubo and the Two Strings exceeded all of my expectations and gave me a tale for the ages. Laika, known for their stop animation films, still keep up with the design, but also use a lot of CGI for building backgrounds and certain special effects. Despite the CGI, the world is still incredibly immersive and easy to get lost in.
I unfortunately didn't get to see the movie in 3D, but even without it, I felt like I was almost a part of their world with the large movie screen. Every character was rich and unique, the colors vivid, and of course the dialogue was amusing and dark intertwined.
Kubo goes to some scary places and deals with a lot of real and scary situations. They deal with death, being alone, mystery, and more death. They really went hard on those "thematic elements" in its PG rating. But it of course also deals with friendship, family (in the positive way), memories, and coping with loss. Some more heavy subjects, but more positive.
The voice acting was also better than I expected. Seeing the big names, I rolled my eyes, but McConaughey, Theron, and Fiennes all did amazing jobs.
Do yourself a favor. See Kubo and see him in theaters. Go on the adventure to hear and see his story. I for one want to see the adventure again and again.
4 out of 4.