May 29, 2017
King Arthur: Legend of the Sword
No one knows how to Guy Ritchie like Guy Ritchie. He likes to go to the extremes, have some fast talkers, and go super British. But he has apparently mostly left his original line of work and decided to focus on remakes and cultural icons.
Sherlock Holmes, The Man from U.N.C.L.E., and now his take on King Arthur.
Sure, I am excited, the knights of the round table are interesting, tons of lore, and tons of cool sorcery could be afoot. But I really just want some more of his original stories, more than anything. Hopefully this doesn't use up more of his time with another franchise.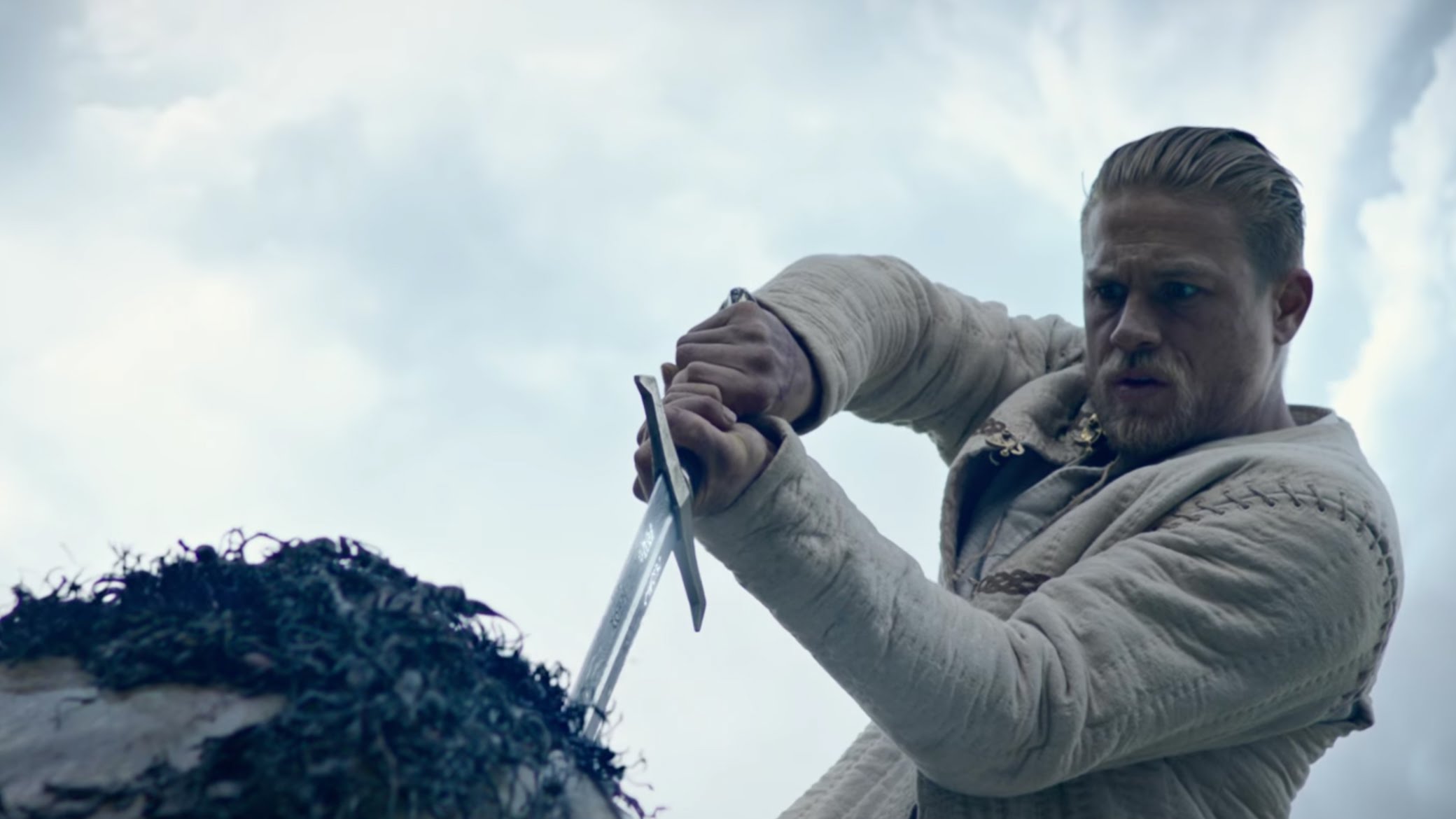 Honestly, this looks like he just swung his sword at a rock instead.
Uther Pendragon (Eric Bana) is more than a man with a badass name, he is the ruler of Camelot! And he is being attacked and raided by warlocks and mages. Uther is able to take out the threat, but his brother, Vortigern (Jude Law) betrays him and his family, summoning a demon to take the throne. But Pendragon's baby son escapes, classic Moses manuver.
This son is found by prostitutes in another land and named Arthur (Charlie Hunnam). This is where he was born and raised, not knowing of his noble heritage. That's right, he is from the STREETS. Now we have Guy Ritchie movie, loving those streets, even if they are over a thousand years ago.
Oh and uhh, then a lot of stuff happened with a sword, magic, wars, tons of fighting, and big group of friends.
Also starring Astrid Bergès-Frisbey, Djimon Hounsou, Craig McGinlay, Kingsley Ben-Adir, Neil Maskell, Tom Wu, Annabelle Wallis, Freddie Fox, and Aidan Gillen.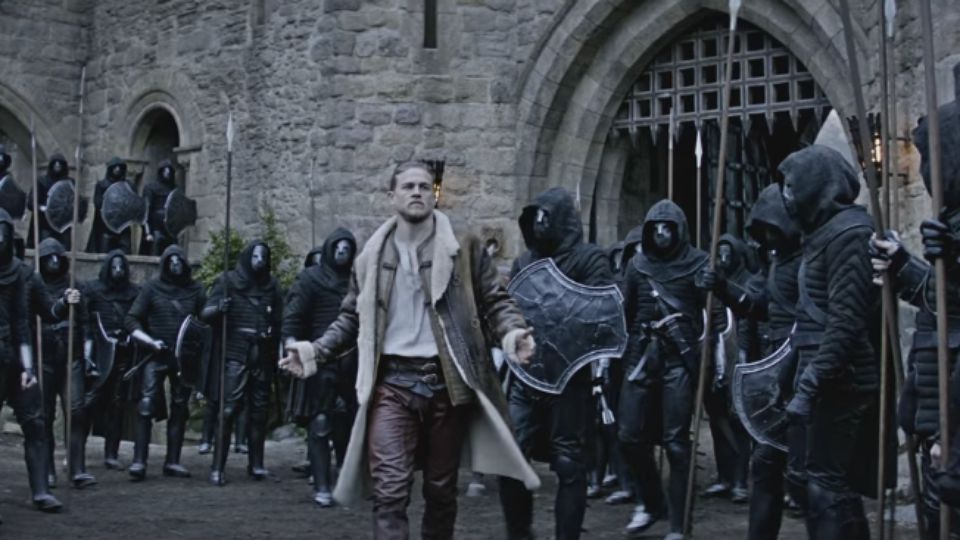 Arthur walking around, fists out, with that "fight me" look on his face. Classic Guy Ritchie.
Another fun confession time: My movie synopsis was quite short, yeah? It is like I have no fucking clue what happened during the movie, which is true. I don't. First of all, the theater I was in had two issues: One, the bulb was almost dead, and two, something with the polarizer was wrong too, so the 3D screening I went to was incredibly dark. SUPER DARK. I watched a trailer after the film surprised at the darkness, wondering where the hell the white sky had gone in my viewing.
The darkness, and the overuse of CGI, seemingly terrible 3D, and ugly color scheme, put me straight to sleep. I didn't sleep throughout the whole film, I woke up quite a lot. But every time I woke up, it still seemed uninteresting and I could not keep my eyes open. And that is terrible. I do know that a huge reason I passed out was thanks to the bad cameras, but I wonder how much of the story actually put me to sleep as well.
And I am never going probably go out of my way to see this movie again. Seeing it in theaters, I sat through trailers spent hours of my life on it. As a reviewer I have to watch a lot, so giving something a second or third viewing is usually restored to things that I actually like. Sure, when it is out on DVD, there is a chance. Maybe someone else will make me watch it with them.
But the experience did not work for me, and normally "slept through the whole thing" would be a 0, but I have to give it some benefit of doubt.
1 out of 4.