Let's start this review with a little bit of a confession. Later this year we are getting a Kingsman prequel movie called The King's Man. That makes a lot of sense to be the title of a Kingsmen prequel film. No one should get that confused.
Enter me. Movie reviewer. Reviewer who tries to not watch trailers or too many other notes about films before seeing it. I remember that the Kingsman prequel had a really obvious name for the series, but didn't remember exactly what.
So, when I saw I had a screening upcoming for The Gentlemen? My mind went only one place. Ah yes, the Kingsman prequel.
And let's just say, this movie had me pretty confused for about 20 minutes about how the heck this was at all related to those other films. When they started making a lot more modern references and talk about cell phones, I knew I must have just been a dumb fuck at that point. Anyways, that movie comes out in September. This one is an original and it comes out now.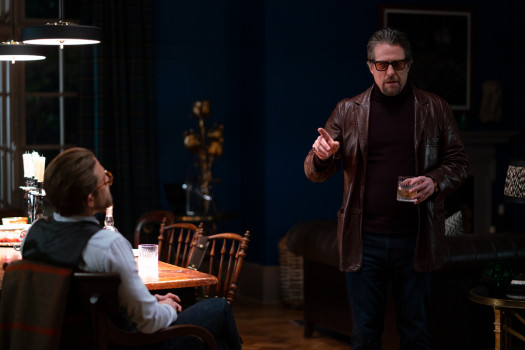 But wait, there's more!
Mickey Pearson (Matthew McConaughey) is a weed dealer on a grand scale in Great Britain, and he isn't even a citizen. Damn Americans. He has so much weed, making so much money, no one knows how he does it. Where does he hide his crops?
Well, he wants out of the game. He is getting older, less likely to go killing people and defending his territory. If he can sell out his whole operation to someone else, he will have enough money to retire the rest of his life with his comfy and rich friends.
But a simple idea dealing with illegal things will never be that easy. We have a very good and nosy reporter (Hugh Grant), the owner and operator of a gym for formerly bad people to make them better (Colin Farrell), Pearson's number 2 man (Charlie Hunnam), and an ambitious Chinese gangster looking to make a break in the business (Henry Golding) that are all going to make things more complicated.
People will turn on everyone if it means survival in the end.
Also starring Jeremy Strong, Michelle Dockerty, Eddie Marsan, and Tom Wu.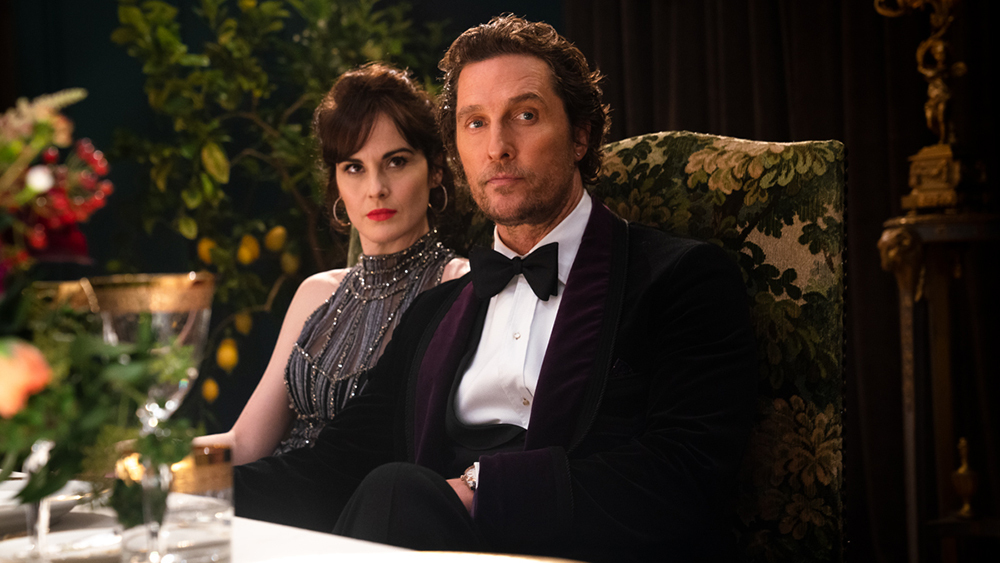 Success is always measured in dollars, nothing else.
The Gentlemen is definitely a return to form for Guy Ritchie, and is definitely not a prequel to that one franchise I will stop talking about.
This film felt like his previous great works that people think about when they say Guy Ritchie. Snatch, Lock, Stock and Two Smoking Barrels, and sure, RocknRolla, This is not like most of his trash from the last decade.
We get twists and turns, hard to understand accents, shocking moments, extra action when necessary, and surprises. A lot of what I said could be considered the same thing, and I don't care about that.
It was very entertaining, if not hard to follow at the beginning [Editor's note: That could be because this viewer was a dumbass, see the beginning of the review.] of the film. I did get annoyed at the seemingly excessive racist Asian language that happened at multiple times, although I accept that as bad people going against other bad people, it makes sense for the characters to be…racist. That was hard to type. Still can be frustrating as a viewer.
I give the most praise to Hugh Grant. He went really out of his normal style for this role (except for his general flair for the dramatics that he always carries) and killed it. I also quite enjoyed Farrel and Golding, Golding in particular is on the rise out of seemingly nowhere.
The Gentlemen is just going to be a fun time, with a little bit of death and mayhem.
3 out of 4.