December 23, 2019
Uncut Gems
Benny Safdie and Josh Safdie (or The Safdie Brothers) released a movie called Good Time in 2017. And it was way better than anyone expected it to be.
Robert Pattinson was a great lead, it was high energy with a banging edge of your seat soundtrack. It made quite a few best of lists and was nominated for some of the more independent film awards.
And yeah, it caught me by surprise, but didn't elevate itself to my best list. However, I was very intrigued with Uncut Gems, going in knowing nothing about the plot except it was their movie and Adam Sandler starring. After all, Adam Sandler is actually known for acting good in movies he had nothing to do with production or direction. Like The Meyerowitz Stories or Reign Over Me (I haven't seen Reign Over Me, I'm just assuming).
Bring on the almost Bear Jew.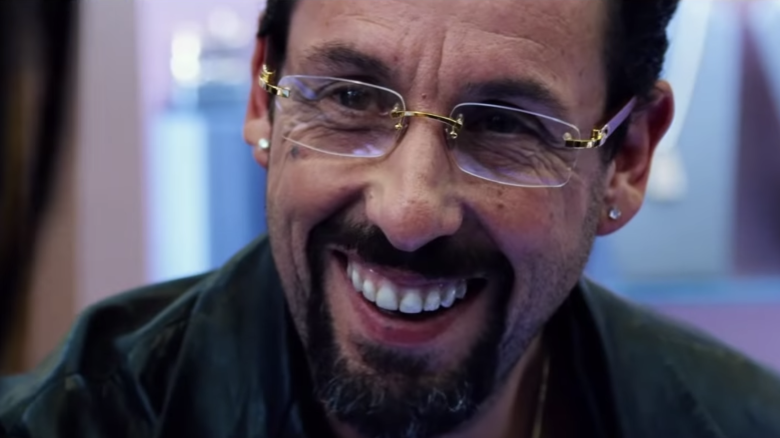 This looks like a man who could collect many Nazi scalps.
I don't think anyone would disagree that Howard Ratner (
Adam Sandler
) is a fuck up. Sure, he has his own diamond/jewelry shop in a classy part of NYC and deals with high figures and big clients, lives in a nice fancy house and has a family. But his judgement is questionable.
For one, he owes a lot of money to various people. One guy about $100,000, but smaller amounts to others. He likes to gamble money away in hopes of getting rich. He likes to pawn peoples items to secure funds to gamble them away. Don't worry, he will pay it back.
Oh, he is going through a divorce with his wife (Idina Menzel) but they are keeping it a secret until after Passover. His new lady (Julia Fox) lives in an apartment with him in the city and works in his store.
But things are finally going to change for Howard. He is getting a package he has waited a long time for in the mail, and Kevin Garnett (Kevin Garnett) is walking in to his shop before a big playoff game. Yep, things might finally start looking up.
Also starring Tommy Kominik, Keith Williams Richards, Eric Bogosian, Jacob Igielski, Jonathan Aranbayev, and of course Lakeith Stanfield.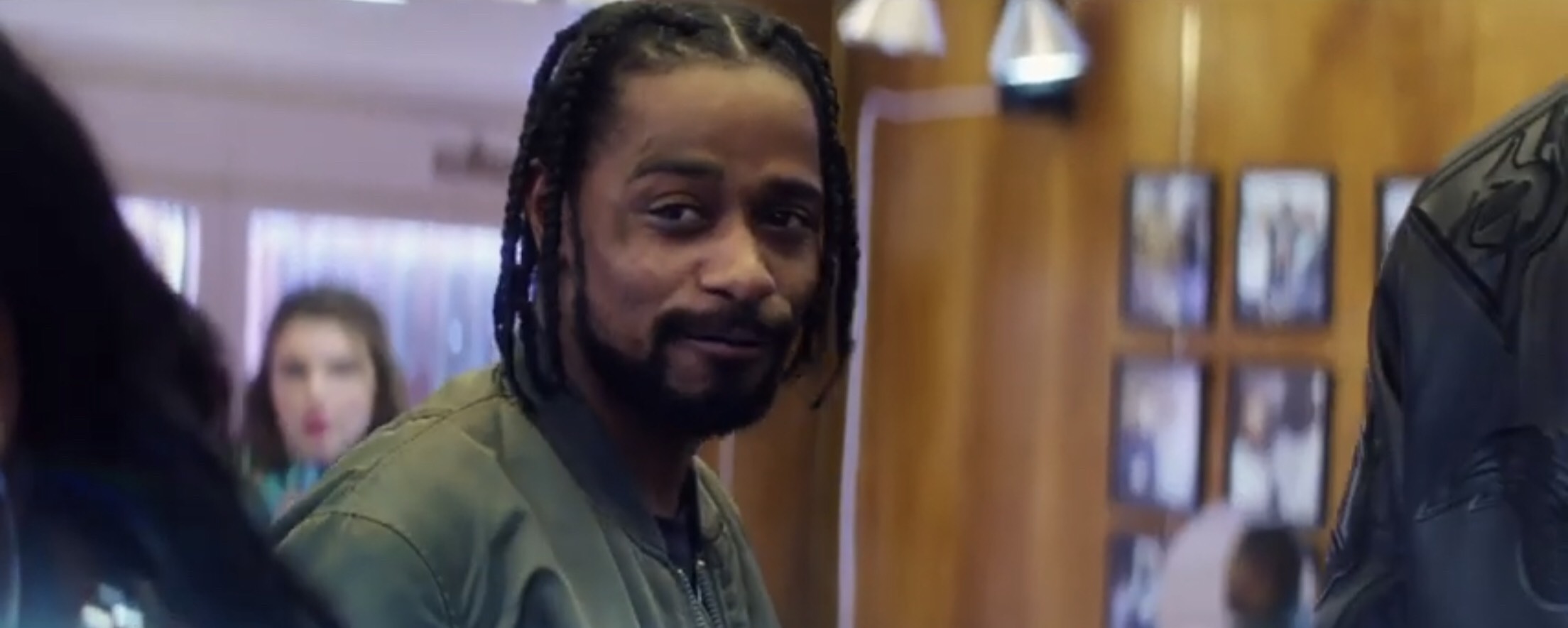 Ah yes, Lakeith, you should be in all of our movies.
For about two-thirds of the film, I already knew most of my final thoughts. I knew this film made me feel uncomfortable. It made me feel disgusted at points. I was nervous the entire time. And I figured I'd never want to see it again, but I also knew I loved it.
Much like Good Time, once again, the soundtrack has to be experienced with excellent speakers. It almost feels like half the movie. The "action" in this movie is a lot less serious than that in Good Time, but the soundtrack still elevates his stakes and puts us in his ever more and more agonizing shoes.
Sandler is definitely giving it his all in this movie, really diving into the character. Enough to make me forget about Sandler at some point and just think of this crazed diamond dealer. I don't know if he has ever been better, but I do know this has to be near his best and is worth the agonizing nature of the film.
The level of detail these brothers put into this movie, setting it in a specific period in 2012. The real events, the concerts, the games. I have never cared more about a 7 years ago NBA playoffs match up than this movie, and I was happy I was in a situation where I couldn't just find out the results of the match on my phone real quick.
Finally, I was wrong with the thoughts I had two-thirds of the way in through this movie. I would totally go through the experience again.
4 out of 4.